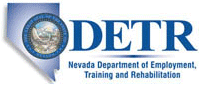 Job Information
Hycroft Resources & Development Inc

Metallurgic Sample Technician (Met Tech)

in

Winnemucca

,

Nevada
Job Summary
This position is responsible for the collection and organization of mine ore product samples for testing and analysis. You are a reliable, focused sampler with strong analytical skills and an acute attention to detail. You must be willing to work independently and possess excellent observation and data recording skills.
Essential Functions
Travel to and work on sampling sites (indoors and outdoors)

Prepare and collect samples from worksite

Compare sample to standard model to quickly assess basic quality of sample

Perform a variety of metallurgical tests including bottle rolls, agitated tanks, leading indicator columns, wet screens, filter press, ro-tap, pulverization

Ensure sampling machinery and tools are clean and in a workable condition, making any necessary repairs

Monitor and oversee machines that work automatically (column pumps, auto-titrators, centrifuge, etc.)

Count, measure, weigh, and label samples as needed

Prepare a variety of solutions using chemicals including sulfuric acid, lime, soda ash, cyanide, nitric acid, and hydrochloric acid

Record sample data and enter a document or spreadsheet

Report any irregular findings to superiors

Maintain all sample reports and ensure they are accurate and up to date

Work according to state and nationally enforced standards
Qualifications and Skill Requirements
High school diploma or GED equivalent

Bachelor's degree in environmental science or related field preferred

Laboratory and field experience

Ability to work long hours with physically demanding work, often outdoors and in the elements; willing to travel and work in the field

Proven analytical and mathematical skills

Proficiency in Microsoft Office Suite

Meets or exceeds established performance expectations set by management.

Consistently exercises discretion and judgment in job performance.

Works without risk or harm to self and others.

Punctuality and regular attendance required.

Perform other related functions as assigned by supervisor.

Valid Driver's License with clean driving record
Health, Safety, and Environmental Requirements
Adheres to all safety and environmental considerations.

Have a strong commitment to safe working practices.

Wears Personal Protective Equipment at all times while in the production environment.

Is alert and observes, corrects, and reports unsafe conditions.
Follows operating procedures and complies with all regulatory requirements.