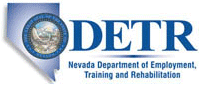 Job Information
CompuCom

Desktop Support Technician - A+

in

United States
Take your career to the next level with e X cell . We offer jobs with Fortune 1000 companies nationwide AND invest in your career development through our generous, annual training contribution.
* * * 6 months with extension or conversation based on performance. * * *
What You'll Do:
In order to deliver our exceptional services, we need a team of dedicated and enthusiastic, hard-working, and customer service-oriented technicians! That's where you come in!
You will be expected to deliver exceptional customer service as the face of CompuCom. You will be responsible for interacting and servicing our clients with any technical problem they are experiencing. Be helpful, relatable, and pleasant while diagnosing and fixing their problems.
Overview:
Solve a broad range of day-to-day onsite technical issues on network infrastructure and internal desktop systems – you make it happen

Be helpful and understanding – provide the support you would want!

Customize the customer experience for every individual – all communication, instructions, and product knowledge to the level of the individual

Determine the most cost-effective repair to minimize customer downtime

Be proactive! Prepare reports for analysis of product failure trends and service issues
In short, you service our customers with whatever technical issues they may have in the most pleasant way possible!
Who You'll Work With:
As a Desktop Support Technician, you'll play a crucial role in supporting our customers and proactively identifying their needs. You'll work to create the ideal experience that any customer would seek to encounter. For many of our customers, technology problems can be frustrating but easily solved by educating them. Your patience is a virtue! You'll be the face of our operation and the go-to for what makes our company run – our customers.
Who You Are:
Experienced:

3 years of related work experience, or AA degree, or technical training or equivalent combination of education and experience

Excellent Customer Service skills

A+ Certification a huge plus

Solid experience and understanding of IT services and products

Enthusiastic about technology and willing to learn and stay on the cutting edge

Personable:

Relatable and responsible when interacting with ALL customers

You're a tech that customers look forward to seeing

Consultative approach to solving issues – help us help them!

Reliable:

Ability to transform technical IT solutions lingo into terms everyone understands

Impeccable follow-through to customer satisfaction

Will attempt to connect to anyone you meet, no matter how difficult

Go-Getter:

Insatiable desire for knowledge, independence, and success – strive for more than the status quo

Not intimidated by problems you've never seen before – confidence is key!

Hungry to work hard and hungry to grow your career!
We innovate everything! We connect everyone. And we do it in style with unique personalities who aren't afraid to change the way the world works, lives, plays, and learns.
W2 only, no Corp to Corp. We are unable to sponsor H1B visas at this time. * e X cell ™ Supports Equal Employment Opportunity* e X cell ™, a division of CompuCom® Systems, Inc., a global company headquartered in Bellevue, Washington, provides IT staffing services and solutions to Fortune 1000 companies as well as small and medium business. For more information, visit www.excell.com .
CompuCom