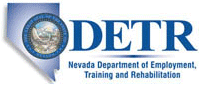 Job Information
MGM Resorts International

Executive Director, Engineering, Data Governance and Machine Learning

in

US

,

Nevada
Location:
US, Nevada
The experience economy is where it's at, and MGM Resorts is placed strategically to be in the center of it.
We are a global entertainment company with national and international locations featuring best-in-class hotels, live and theatrical entertainment experiences and an extensive array of restaurants, nightlife, retail and sports offerings. The MGM Resorts portfolio encompasses 30 unique hotel and destination gaming offerings, including some of the most recognizable resort brands in the industry.
Riding on this diversification of offerings and customer focus, MGM Resorts is positioned for its next chapter.
This role sits within the Commercial & Growth group which includes key functions such as marketing, revenue management, analytics, digital, IT, and sales.
The group was formed under the leadership of Atif Rafiq, who recently joined as President, Commercial & Growth. Atif's transformation experience at McDonald's and Volvo builds on over 15 years' experience in pure play tech companies such as Amazon, Yahoo! and AOL, and his days as Founder / CEO of a Silicon Valley start-up.
MGM Resorts is proud to be recognized as one of Fortune Magazine's World's Most Admired
Companies and has also become a desirable employer for top talent from leading companies such as Uber, Microsoft, Starbucks and Mastercard over recent years.
Become one of the stars behind The SHOW and become part of the world's most powerful entertainment brands. Our Company has one exciting mission: To entertain the human race.
PRIMARY PURPOSE:
Executive Director of Engineering, Data Governance & Machine Learning will define and execute a comprehensive strategy for leveraging AI technologies (including cognitive computing, NLP, machine learning, deep learning, and analytics) to develop new customer experiences, improve operational excellence and implement closed loop systems to improve engineering effectiveness across the consumer products. The Executive Director will champion AI applications and work with multiple organizations on strategic cross-functional initiatives to drive the development and delivery of AI–based solutions. The Leader will define and executive on comprehensive Data Governance strategy to improve data quality and usage of data across the enterprise. All duties are to be performed in accordance with departmental and MGM Resorts International policies, practices, and procedures
PRINCIPAL DUTIES AND RESPONSIBILITIES:
• Collaborate with cross-functional teams to develop and drive our AI technology strategy and road map across the products
• Provide technical leadership and expertise for research and development of AI-based applications
• Recruit, train and mentor a team of data scientists and data engineers
• Investigate new and developing technologies as they appear in industry and academia and determine how to leverage these new technologies into our software solutions
• Influence MGM Data strategy and help to drive data platform initiatives
• Create and maintain a work environment that promotes client service, teamwork, performance feedback, individual recognition, mutual respect, and employee satisfaction ensuring quality hiring, training, and succession planning processes that encompass the company s diversity commitment
• Perform other job-related duties as requested.
SUPERVISION:
• Data Scientists
MINIMUM REQUIREMENTS:
• Bachelor's degree in a related field, or equivalent experience
• Four (4) years of relevant experience
• Expertise in a broad range of AI areas, including artificial intelligence, cognitive computing, NLP, machine learning, deep learning, analytics and the application of these technologies to solving business problems
• Hands-on experience in the design, development and delivery of complex, cloud-based AI solutions
• Extensive experience in database technologies and ability to manage a group of data engineers
PREFERRED:
• PhD in Computer Science or related fields with AI specialization
• 10+ years of progressive data science and AI experience, with 5+ years in a technology strategy and leadership position
CERTIFICATIONS, LICENSES, REGISTRATIONS:
• Gaming registration in applicable jurisdictions may be required
• Proof of eligibility to work in the United States
KNOWLEDGE, SKILLS, AND ABILITIES:
• Ability to self-manage while consistently exercising good judgment and maturity
• Ability to appropriately manage confidential departmental and corporate information
• Experience in working with all levels of management, including Senior Executives and consulting with key business stakeholders
• Highly developed organizational skills to function effectively while still maintaining attention to detail and meeting specific organization goals
• Ability to work in a high stress, fast paced environment managing multiple projects and personnel simultaneously. Must possess ability to prioritize conflicting duties and maintain timeline integrity for projects and tasks
• Excellent communication skills and demonstrate ability to resolve all situations in a professional manner
• Excellent written, verbal and public presentation communication skills. Must be able to produce memos and executive summaries
• Must have initiative and strive for continuous improvement. Proven ability to participate in implementing innovative ideas, projects and business solutions
• Clear understanding of change management preferred. This should include participating in the development or implementation of solutions which require comprehensive shifts in operational practices
• Ability to anticipate situations, tools needed, and obstacles through critical thinking and review of business performance
• Understands the business to be a driving force in how information solutions are developed, implemented, and delivered
• Understands how to elicit requirements from the business to develop and deliver the BI dashboard strategy, including strategic, tactical, and operational dashboards, subject area analysis, and support of performance management methodologies
• Ability to work on multiple levels from resolving individual support issues to leading large strategic programs
• Must have interpersonal skills to deal effectively with all business contacts
• Maintain a professional, neat and well-groomed appearance, adhering to MGM Resorts International standards
• Work varied shifts, including weekends and holidays where needed
• Excellent customer service skills
WORKING CONDITIONS:
*This is not intended to include every duty or responsibility of the job nor is it intended to be an all-inclusive list of the skills and abilities required to do this job.
This position may require strenuous physical activities and exposure to pipe, cigar and/or cigarette smoking. An ability to work a flexible schedule, including extended hours, weekends and holidays may also be required.
If you are an individual with a disability and need a reasonable accommodation for any part of the application process, or to perform the essential functions of a position, please click the following link: http://www.mgmresortscareers.com/careers/contact-us,aspx
We are an Equal Opportunity Employer. We are also committed to protecting the privacy of visitors to our employment application site, including the protection of any personal information provided to us. For more information about MGM Resorts International, including our privacy policy and commitment to diversity and inclusion, please visit http://www.mgmresortscareers.com/.
MGM Resorts International is an Equal Opportunity Employer: Women/Minorities/Veterans/Individuals with Disabilities. In compliance with the Americans with Disabilities Act, MGM Resorts International will provide reasonable accommodations to qualified individuals with disabilities and encourages both prospective and current employees to discuss potential accommodations with the employer.
MGM Resorts International believes in providing opportunity for every employee to grow, develop and succeed in a work environment where you can be your best. We encourage you to explore our job opportunities. If you are an individual with a disability and need a reasonable accommodation for any part of the application process, or in order to perform the essential functions of a position, please contact our Corporate Diversity and Disability Outreach department at 1-844-247-0370 or email diversityrecruiting@mgmresorts.com
MGM Resorts International