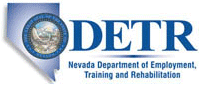 Job Information
ArcBest

Truckload Dedicated Coordinator III

in

Sparks

,

Nevada
ArcBest is a logistics company with creative problem solvers who deliver integrated solutions for complex supply chain challenges.
Wanting to join the ArcBest family? In our search for top talent, we are looking for those that will further enable us to deliver on our vision and fully support our values-driven culture.
Currently, we are looking for a Truckload Dedicated Coordinator III to join the ArcBest team. The Truckload Dedicated Coordinator III position is a blend of Operations, Sales, and Customer Service. The primary responsibility of the Truckload Dedicated Coordinator is to build a vast knowledge of surface transportation in the U.S., Mexico, and Canada that can be used to match available carriers with loads secured by ArcBest. This position offers a vast array of responsibilities and exposure to all aspects of a transportation brokerage operation.
Your contribution may include:
Work closely with Sales and Operations to help secure available equipment.

Negotiate rates with third party carriers to secure capacity.

Handle multiple regions as a Load Planner of 40+ drivers as a Driver Manager.

Help train and facilitate new Dedicated Coordinators into their new role.

Monitor and proactively reduce empty miles to drive operational excellence.

Monitor and proactively manage trailer pools to ensure equipment utilization.

Expand and further develop ArcBest's dedicated carrier list.

Manage loads proactively from dispatch to delivery.

Create and execute the planning of equipment effectively in assigned regions.

Communicate plans and any changes to driver manager teams to effectively serve our customers.

Work with carriers to drive tracking requirements set forth by the customer.

Use and book freight with external load boards and reduce empty miles.

Maintain effective trailer pools at strategic locations and manage trailer utilization.

Other duties and projects, as assigned.
As the Truckload Dedicated Coordinator III, you will be a member of the ArcBest Dedicated Operations team in Fort Smith, AR. Your work hours vary based on scheduling to provide market coverage during normal business hours. Business hours are Monday - Friday, 6:00 am - 7:00 pm with irregular hours depending on workload. Ready to apply? Before doing so, please make sure you meet the minimum requirements:
Education: Bachelor's degree in Logistics, preferred.
Experience: Meet or exceed expectations as a Truckload Dedicated Coordinator II.
Computer Skills: Basic working knowledge of Microsoft Office Suite.
If you require accommodation in the application process, please contact [1] arcbhr@arcb.com or call us at (479) 785-8963. An Equal Opportunity Employer including Vet/Disability."
References
Visible links
mailto:arcbhr@arcb.com"
An Equal Opportunity Employer M/F/Vet/Disability
ArcBest