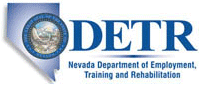 Job Information
NOW Foods

NOW Foods Production Lead - 2nd Shift

in

Sparks

,

Nevada
NOW Foods Production Lead - 2nd Shift
Location:Plant (Sparks,NV)
Department:Processing
Description
Founded by Elwood Richard in 1968,NOW Foodshas grown from a small, family operation to a highly-respected manufacturer of natural health products. Today, NOW Foods manufactures and distributes over 1,400 dietary supplements, natural foods, sports nutrition, and personal care products. NOW's state of the art manufacturing facilities are GMP-certified, and our quality testing labs are among the best in the industry. The company has over 1,500 employees and its products are sold in more than 60 countries. The company remains family-owned and committed to its original mission: to provide value in products and services that empower people to lead healthier lives.
NOW offers a competitive compensation structure and a comprehensive benefit package which includes medical, dental and vision plans from tier one companies, Paid Time Off, 401k match up to $6,500 per year, educational assistance and company-paid disability and life insurance. NOW employees also enjoy a wide array of unique benefits such as company-paid profit sharing, quarterly bonuses, employee discount, wellness program, company-paid Teladoc and Rx'nGo, and much more! Many of our benefits are 100% paid by NOW – this is why NOW Foods has been awarded as one of the "101 Best & Brightest Companies to Work for" in ChicagoTWELVEyears in a row, and on the National Level SIXyears in a row! NOW Foods currently holds EDAWN's 2019 Employees First-Large Award, and has been recognized as a Finalist for the 2019 Best Places to Work in Northern Nevada!
To learn more about NOW Foods, visitnowfoods.com, like us on Facebook atfacebook.com/nowfoodsofficial, or follow us on Twitter attwitter.com/NOWFoodsor on Instagram atinstagram.com/nowfoodsofficial.
POSITION SUMMARY
Working the2nd Shift (2:45 PM - 11:15 PM), theProduction Leadworks in assigned department as trainer for new employees and special project utility employee for assignments, as directed by supervisor or manager. Assists in coordination of activities of Packaging employees.
ESSENTIAL DUTIES AND RESPONSIBILITIESinclude the following. Other duties may be assigned.
Measures productivity on a daily basis, with the goal of meeting set standards.

Under direction of Packaging Supervisor, assigns jobs and tasks and monitors the production process.

Seeks out ways to improve production methods, equipment performance, and quality of product. Recommends changes related to equipment use and work crew to increase efficiency. Keeps supervisor informed of problem areas.

Trains and orients production employees new to the department, acquainting them with details and functions of their new jobs, and how these responsibilities relate to functioning of company as a whole. Responds to and answers any questions new employees may have during their scheduled shift hours.

Develops and/or assists in writing of Standard Operating Procedures for all tasks within department, based on direction and review of supervisor or manager.

Maintains ability to operate various packaging machinery in a proficient manner.

Performs basic supervisory duties as directed by the department supervisor, during periods when supervisor is absent from department.

Complies with safety and GMP requirements.
SAFETY RESPONSIBILITY STATEMENT
Supports a culture of safe production and operations; follows all safety rules and procedures.

Actively participates in the safety program by: engaging in training activities to learn what constitutes a safety hazard; reporting safety concerns to the supervisor, submitting safety suggestions, and correcting or reporting to the appropriate people when an employee sees a workplace health or safety hazard, until it is resolved.

Assists with communicating safety information to new employees.

Fulfills responsibilities as outlined in the company safety management plan.
QUALIFICATIONS
To perform this job successfully, an individual must be able to perform each essential duty satisfactorily. The requirements listed below are representative of the knowledge, skill, and/or ability required. Reasonable accommodations will be made to enable individuals with disabilities to perform the essential functions.
EDUCATION and/or EXPERIENCE
High school diploma or general education degree (GED) and one year related experience and/or training or equivalent combination of education and experience.

Additional post-secondary education and prior team leadership experience preferred.
LANGUAGE SKILLS
Ability to read and comprehend simple instructions, short correspondence, and memos.

Ability to write simple correspondence.

Ability to effectively present information in one-on-one and small group situations to other employees of the organization.
MATHEMATICAL SKILLS
Ability to add, subtract, multiply, and divide in all units of measure, using whole numbers, common fractions, and decimals.
REASONING ABILITY
Excellent problem solving skills required.

Ability to apply commonsense understanding to carry out instructions furnished in written, oral, or diagram form.
OTHER SKILLS AND ABILITIES
Basic understanding of mechanical principles; ability to troubleshoot and adjust machines.

Forklift certification required. Proficiency in Oracle, Microsoft Word and Excel desirable.

Must be able to complete required paperwork and demonstrate required computer skills for the position.

Must have excellent interpersonal, coaching, training and team-building skills.

Ability to be flexible with work schedule, including overtime when necessary.
PHYSICAL DEMANDS
The physical demands described here are representative of those that must be met by an employee to successfully perform the essential functions of this job. Reasonable accommodations may be made to enable individuals with disabilities to perform the essential functions.
While performing the duties of this job, the employee is regularly required to stand and/or walk; ascend and/or descend stairs; use hands to finger, handle, and feel; reach with hands and arms.
The employee must regularly lift, move (in some cases drag items), slide, raise and/or place:
Up to 30 lb. force for up to 25 feet and then pull to original position.

Up to 33 lbs. from 5 inches off ground and raise to 47 inches and then return 33 lbs. to original position.

Up to 50 lbs. for 3 feet at waist level; lift bag/box onto side and return to original position.

Up to 60 lbs. from 31 inch high shelf and 2-hand carry for up to 5 ft. and then return 60 lbs. to 31 inch surface.
WORK ENVIRONMENT
The work environment characteristics described here are representative of those an employee encounters while performing the essential functions of this job. Reasonable accommodations may be made to enable individuals with disabilities to perform the essential functions.
While performing the duties of this job, the employee regularly works near moving mechanical parts. The employee is frequently exposed to herbal aromas, fumes and/or airborne particles.
The noise level in the work environment is usually moderately loud..
It is the policy of NOW Foods to prohibit discrimination of any type, and to afford equal employment opportunities (EEO) to all employees and prospective employees, without regard to race, color, religion, gender, national origin, age, disability, sexual orientation or any other characteristic protected by law.