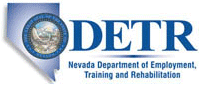 Job Information
Forest Service

Civil Engineer

in

Sparks

,

Nevada
Summary
This position is located on the Humboldt-Toiyabe National Forest in Sparks, Nevada. This position will serve as an assistant Forest Engineer to the Forest Engineer/Staff Officer for Engineering. For additional information about the duties of this position, please contact Kevin Wilmot at kevin.wilmot@usda.gov 775-352-1275.
Responsibilities
Manage all aspects of complex or unusual civil engineering projects by applying civil engineering concepts and principles.
Apply civil engineering laws, regulations, and principles to transportation system engineering projects.
Advise engineering staff on all aspects of transportation system operations such as, transportation planning, project development, survey and design, cost estimating, contract preparation, construction, and maintenance.
Interpret civil engineering laws/regulations and maintain principles of transportation engineering management to assess the impact of engineering activities on public safety and/or natural resources.
Inspect engineering activities or programs, as an individual or a member of an organized inspection team, to provide functional assistance to a work unit.
Assess engineering staff for understanding, application, and compliance with Regional and National policies, directives, standards and/or regulations for meeting immediate and long range Agency and/or program objectives.
Provide guidance to engineers and management on implementing national and/or regional transportation policies.
Performs supervisory duties.
Requirements
Conditions of Employment
Qualifications
In order to qualify, you must meet the eligibility and qualifications requirements as defined below by the closing date of the announcement. For more information on the qualifications for this position, visit the Office of Personnel Management's General Schedule Qualification Standards. Your application and resume must clearly show that you possess the experience requirements. Transcripts must be provided for qualifications based on education. Provide course descriptions as necessary. Basic Requirement:
GS-0810:
Applicants must meet all qualifications and eligibility requirements by the closing date of the announcement as defined below. For more information on the qualifications for this position, go to: https://www.opm.gov/policy-data-oversight/classification-qualifications/general-schedule-qualification-standards/0800/files/all-professional-engineering-positions-0800.pdf Degree: Engineering. To be acceptable, the program must: (1) lead to a bachelor's degree in a school of engineering with at least one program accredited by ABET; or (2) include differential and integral calculus and courses (more advanced than first-year physics and chemistry) in five of the following seven areas of engineering science or physics: (a) statics, dynamics; (b) strength of materials (stress-strain relationships); (c) fluid mechanics, hydraulics; (d) thermodynamics; (e) electrical fields and circuits; (f) nature and properties of materials (relating particle and aggregate structure to properties); and (g) any other comparable area of fundamental engineering science or physics, such as optics, heat transfer, soil mechanics, or electronics. OR Combination of education and experience -- college-level education, training, and/or technical experience that furnished (1) a thorough knowledge of the physical and mathematical sciences underlying engineering, and (2) a good understanding, both theoretical and practical, of the engineering sciences and techniques and their applications to one of the branches of engineering. The adequacy of such background must be demonstrated by one of the following: Professional registration or licensure -- Current registration as an Engineer Intern (EI), Engineer in Training (EIT)1, or licensure as a Professional Engineer (PE) by any State, the District of Columbia, Guam, or Puerto Rico. Absent other means of qualifying under this standard, those applicants who achieved such registration by means other than written test (e.g., State grandfather or eminence provisions) are eligible only for positions that are within or closely related to the specialty field of their registration. For example, an applicant who attains registration through a State Board's eminence provision as a manufacturing engineer typically would be rated eligible only for manufacturing engineering positions. Written Test -- Evidence of having successfully passed the Fundamentals of Engineering (FE)2 examination or any other written test required for professional registration by an engineering licensure board in the various States, the District of Columbia, Guam, and Puerto Rico. Specified academic courses -- Successful completion of at least 60 semester hours of courses in the physical, mathematical, and engineering sciences and that included the courses specified in the basic requirements under paragraph A. The courses must be fully acceptable toward meeting the requirements of an engineering program as described in paragraph A. Related curriculum -- Successful completion of a curriculum leading to a bachelor's degree in an appropriate scientific field, e.g., engineering technology, physics, chemistry, architecture, computer science, mathematics, hydrology, or geology, may be accepted in lieu of a bachelor's degree in engineering, provided the applicant has had at least 1 year of professional engineering experience acquired under professional engineering supervision and guidance. Ordinarily there should be either an established plan of intensive training to develop professional engineering competence, or several years of prior professional engineering-type experience, e.g., in interdisciplinary positions. (The above examples of related curricula are not all-inclusive.) Note: An applicant who meets the basic requirements as specified in A or B above, except as noted under B.1., may qualify for positions in any branch of engineering unless selective factors indicate otherwise. In addition to meeting the basic requirement, you must also possess experience as listed below. Specialized Experience Requirement:
For the GS-12: One year specialized experience equivalent to GS-11 level. Examples include: Preparing final road package plans, including design, cost estimates, specifications, and contract. Conducting plan-in-hand review of design, documenting results, and ensuring that resource management objectives and the environmental protection requirements in the EA and engineering report are satisfied. Monitoring all construction activities on assigned projects including development of the transportation system under timber sale contracts and public works contracts. Providing the engineering skills necessary to locate, survey, design, and construct access roads for National Forest System timber sales and public service access. Experience refers to paid and unpaid experience, including volunteer work done through National Service programs (e.g., Peace Corps, AmeriCorps) and other organizations (e.g., professional; philanthropic; religious; spiritual; community, student, social). Volunteer work helps build critical competencies, knowledge, and skills and can provide valuable training and experience that translates directly to paid employment. You will receive credit for all qualifying experience, including volunteer experience. TIME IN GRADE REQUIREMENT: If you are a current federal employee in the General Schedule (GS) pay plan and applying for a promotion opportunity, you must meet time-in-grade (TIG) requirements of 52 weeks of service at the next lower grade level in the normal line of progression for the position being filled. This requirement must be met by the closing date of this announcement.
Education
Additional Information
Career Transition Assistance Plan (CTAP), Reemployment Priority List (RPL) or Interagency Career Transition Assistance Plan (ICTAP): To exercise selection priority for this vacancy, CTAP/RPL/ICTAP candidates must meet the basic eligibility requirements and all selective factors. CTAP/ICTAP candidates must be rated and determined to be well qualified (or above) based on an evaluation of the competencies listed in the How You Will Be Evaluated section. When assessed through a score-based category rating method, CTAP/ICTAP applicants must receive a rating of at least 85 out of a possible 100. Veterans who are preference eligible or who have been separated from the armed forces under honorable conditions after three years or more of continuous active service are eligible for consideration under the Veteran's Employment Opportunity Act (VEOA). Land Management Workforce Flexibility Act (LMWFA) provides current or former temporary or term employees of federal land management agencies opportunity to compete for permanent competitive service positions. Individuals must have more than 24 months of service without a break between appointments of two or more years. Service must be in the competitive service and have been at a successful level of performance or better. Part-time and intermittent service will be credited only for time actually worked. Non-pay status such as leave without pay is credited for up to six months in a calendar year; anything beyond six months is not credited. Applicants are responsible for providing sufficient information/documentation to determine if the 24 month criteria is met. Farm Service Agency (FSA) County Employees: Permanent County employees without prior Federal tenure who are selected for a Civil Service position under Public Law 105-277 will be given a career-conditional appointment and must serve a 1-year probationary period. For more information on applying under special hiring authorities such as 30 percent disabled veterans, certain military spouses, Schedule A Disabled, etc., explore the different Hiring Paths on the USAJOBS website Selectee will be responsible for tax obligations related to payments for moving expenses - 2017 Tax Cuts and Job Act, Public Law 115-97. Questions should be directed to the Travel help Desk, 877-372-7248, Option 1, or email SM.FS.asc_tos@usda.gov Government Housing is not available Daycare facilities are not available This position is eligible for telework and other flexible work arrangements. New USDA supervisors must successfully complete all components of the required new supervisory training program. We may select from this announcement or any other source to fill one or more vacancies.