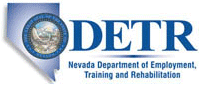 Job Information
Panasonic

Business Intelligence Analyst (PENA)

in

Sparks

,

Nevada
Job Summary:
The Business Intelligence Analyst analyzes business problems and issues, using data from internal sources to provide insight to decision-makers. The Analyst creates specifications for reports and descriptive analysis based on business needs and required or available data elements. Additionally, the Business Intelligence Analyst uses data visualization programs, tools, and techniques to generate dashboards, reports and presentations that aid in data storytelling, understanding and interpretation of trends and patterns of business importance to be used by cross-functional teams.
Essential Duties:
Identify business intelligence, reporting and data analysis needs across processes

Create and define business process KPIs and standardize logic to gain meaningful data insights

Automate and validate manually calculated KPIs for recurring, sustainable data analysis

Create and validate ad-hoc data analysis and reports on business processes

Interact with internal stakeholders and data developers to design and evaluate visualization solutions that meet business/reporting needs

Create and maintain business intelligence tools for recurring data visualization

Extract and aggregate data from databases and data warehouses for reporting purposes

Conduct descriptive data analysis on historical and current data to improve strategic business decision making

Act as subject matter expert of business intelligence methods and business process data

Define, document and educate data consumers on business intelligence tools and business process datasets

Standardize data collection, analysis, and visualization techniques

Continuously deepen knowledge on applicable subject matter and industry standards
Personal Protective Equipment (PPE) Requirements:
To ensure the health and safety in the workplace and for the protection of our employees, wearing PPE is a possibility and may include equipment such as a full Tyvek suit, safety shoes, gloves, safety glasses, face mask, bump cap, and a full hazmat suit that includes a respirator.
Education:
Basic/Required: Bachelor's Degree in Business, Information Systems, Engineering, Mathematics, Statistics or related analytical field

Preferred: None
Essential Qualifications:
Minimum of 2+ years of professional or an equivalent combination of education and experience

Experience with data interaction and usage in the following stages: acquisition, aggregation, analysis, and visualization

Business Intelligence software proficiency required (Tableau, PowerBI, Spotfire, etc.)

Programming skills for data analytics required (SQL, Python)

Must have a strong understanding of how to leverage existing tools and methods to solve a problem

Must be able to learn and understand equipment capabilities, business operation flow, and data flow logics

Must be detail oriented

Excellent oral and written communication skills required

Must have working-level knowledge of the English language, including reading, writing, and speaking English
Preferred Qualifications:
Statistical Analysis methods plus software proficiency preferred

Experience with manufacturing, supply chain or operations preferred

Able to work independently and in a team environment, as well as with cross-functional groups

Resilient, self-motived and able to work well under pressure

Alignment to Panasonic's seven (7) core principles (contribution to society, fairness and honesty, cooperation and team spirit, untiring effort for improvement, courtesy and humility, adaptability, gratitude)
About Us:
Panasonic Energy of North America (PENA) is collaborating with Tesla at a massive battery factory near Reno, Nevada which is known for its quality of life and expansive outdoor adventures. Panasonic's role at the Gigafactory is to manufacture and supply cylindrical lithium-ion cells to Tesla for their electric vehicles and energy storage systems.
Over the past few years, the Gigafactory has grown to the largest lithium-ion battery factory in the world. Together with our partner Tesla, we continue to revolutionize the lithium-ion battery space and accelerate the world's transition to sustainable energy and transportation.
Our mission at PENA is to make the vision of affordable Electric Vehicles a reality by producing the world's safest, high quality, and lowest cost batteries. Through this effort we will create a clean energy society and our products will change society's use of and perceptions of electric power.
In addition to an environment that is as innovative as our products, we offer competitive salaries and benefits.
Supplemental Information:
Pre-employment drug testing is required. Due to the high volume of responses, we will only be able to respond to candidates of interest. All candidates must have valid authorization to work in the U.S. without restriction.
Panasonic is an Equal Opportunity employer, and all qualified applicants will receive consideration for employment without regard to race, color, religion, gender identity, sex, sexual orientation, national origin, disability status, protected veteran status, and any other characteristic protected by law. All qualified individuals are required to perform the essential functions of the job with or without reasonable accommodation.
Thank you for your interest in Panasonic Energy of North America.