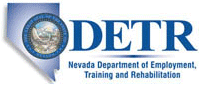 Job Information
Bayer

Regional Director Medical Science Liaison (MSL) - Cardiorenal (Southwest Territory)

in

Residence Based

,

Nevada
Bayer is a global enterprise with core competencies in the Life Science fields of health care and agriculture. Its products and services are designed to benefit people and improve their quality of life. At Bayer you have the opportunity to be part of a culture where we value the passion of our employees to innovate and give them the power to change.
Regional Director Medical Science Liaison (MSL) - Cardiorenal (Southwest Territory)
YOUR TASKS AND RESPONSIBILITIES
The primary responsibilities of this role, Regional Director Medical Science Liaison (MSL) - Cardiorenal, are to:
Develop and implement strategic and tactical Field Medical Affairs objectives, across multiple Regional Sales Geographies, which are consistent with Bayer's goals to enhance business, build relationships with practitioners and opinion leaders and enhance professional education;

Work with all cross-functional internal stakeholders to prepare the marketplace for products in development and makes it more conducive for Bayer to conduct business with marketed products;

Coordinate all incoming field intelligence information and communicates this information with the National Director, Medical Science Liaisons, who shares it with appropriate cross-functional internal stakeholders;

Recruit, train, develop and promote a staff of 6-10 highly professional and technically trained MSLs;

Work closely with the National Director, Medical Science Liaisons, to help ensure future staffing by developing the talent pool within Field Medical Affairs;

Supervise and provide appropriate feedback regarding the performance of his/her staff through field visits, analysis of activities and administrative functions;

Conduct competency-based performance evaluations and counseling conferences in accordance with Bayer's performance management process;

Work to ensure that each MSL receives appropriate custom training to achieve their full potential in the field;

Interface with internal and field-based stakeholders such as; Marketing, Medical, Sales Management, Clinical and Scientific Communications to lead, develop, and/or implement specific initiatives, programs and strategic business plans designed to accomplish the stated mission of Bayer;

Lead or support internal Medical Affairs projects in support of the VP, Medical Science Liaisons and US Medical Affairs Operations and Head of Medical Affairs. Projects may include advisory boards, speaker training, CME programs, special scientific slide development for regulatory needs, etc.;

Develop training materials and execute training programs to develop the MSLs;

Oversee the Clinical Assessment of Scientific Topics and slide development by the MSL team, which may be used internally and/or externally (Key Opinion Leaders (KOL), FDA/Other Advisory boards, etc.);

Maintain a high level of technical expertise and a broad knowledge of the clinical and business issues impacting the Bayer business environment;

Coordinate all Phase IV requests coming in from the MSLs;

Communicate with Phase IV committee all such requests and direct MSL follow up activities regarding approved protocols. These activities may include working with Scientific Publications regarding posters, abstracts and publications;

Develop compliant Managed Care initiatives to support our Managed Care stakeholders. These initiatives include Health Economics Outcomes Research projects, disease-based management projects, critical pathways, KOL development and technical support;

Have appropriate management and allocation of product linked budgets and internal Scientific Affairs budgets;

Have budgetary responsibility for upwards of $700,000-$1,000,000 of program, Travel/Expense, Special Projects budget etc.
WHO YOU ARE
Your success will be driven by your demonstration of our LIFE values. More specifically related to this position, Bayer seeks an incumbent who possesses the following:
Required Qualifications:
Bachelor's degree;

Demonstrated expertise in drug information communication;

Excellent project management ability;

Excellent oral and written communication skills and interpersonal skills;

Working knowledge of FDA, OIG requirements;

Ability to critically evaluate clinical papers;

Proven ability to understand customer segments and market trends;

Ability to work in a team environment;

Ability to build productive work relationships both internally and externally;

Excellent problem-solving skills;

Highly organized with thorough attention to detail ensuring timely follow-through and closure;

Strong leadership ability;

Ability to travel.
Preferred Qualifications:
Advanced degree in science-related field (Master's degree, PharmD, Ph.D., MBA), with at least five years of experience in the pharmaceutical industry in a strategy-setting role within medical affairs, clinical development, marketing or sales;

Excellent computer skills: Excel, Word, Power Point, Lotus Notes, etc.;

Knowledge of information technology systems.
YOUR APPLICATION
Bayer offers a wide variety of competitive compensation and benefits programs. If you meet the requirements of this unique opportunity, and you have the "Passion to Innovate" and the "Power to Change", we encourage you to apply now. To all recruitment agencies: Bayer does not accept unsolicited third party resumes.
Bayer is an Equal Opportunity Employer/Disabled/Veterans
Bayer is committed to providing access and reasonable accommodations in its application process for individuals with disabilities and encourages applicants with disabilities to request any needed accommodation(s) using the contact information below.
Location: United States : Arizona : Residence Based || United States : Arkansas : Residence Based || United States : California : Residence Based || United States : Louisiana : Residence Based || United States : Nevada : Residence Based || United States : New Mexico : Residence Based || United States : Oklahoma : Residence Based || United States : Texas : Residence Based || United States : Utah : Residence Based
Division: Pharmaceuticals
Reference Code: 245121
Contact Us
+1 888-473-1001, option #5
Bayer