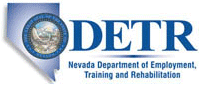 Job Information
Prime Healthcare

UNIT SECRETARY - (SURGICAL/ORTHOPEDIC) MED/SURG ACUTE 4

in

Reno

,

Nevada
Med/Surg Acute 4
12 hr, day shift
Full time
Saturday and Sunday on Med/Surg 4 (Surgical/Orthopedic), with the third day each week floating to another department where needed.
The Unit Secretary is directly accountable to the Director of Med/Surg, and indirectly to the Charge Nurse, and / or House Supervisor. The Unit Secretary is an unlicensed person who performs indirect care in the department setting. Facilitates the communication needs of the department. Transcribes physician orders from records (in the absence of CPOE and EMR clinical documentation system) with notation and signature by nursing staff. Prepares and complies records on the Emergency Room. Orders supplies for the unit, prepares and completes each patients chart for necessary forms needed on a daily basis. Able to assist nursing staff for duties involving indirect patient care.
Education and Work Experience
Previous clerical or unit secretary experience in a health care setting preferred.

High school education or equivalent.

Must have knowledge of medical terminology.

Basic computer skills.

Must be able to speak read and write English.

BLS (AHA) certification preferred.
Employees must be in their current position for a minimum of six calendar months and not received any disciplinary action within the last six months to apply and be considered for a transfer.
We are an Equal Opportunity/ Affirmative Action Employer and do not discriminate against applicants due to veteran status, disability, race, gender, gender identity, sexual orientation or other protected characteristics. If you need special accommodation for the application process, please contact Human Resources. EEO is the Law:https://www.eeoc.gov/sites/default/files/migratedfiles/employers/posterscreenreaderoptimized.pdf
Name: Saint Mary's Regional Medical Center
ID: 2020-56088
Street: 235 West 6th Street
Post End Date: 1/20/2021
Shift: Days