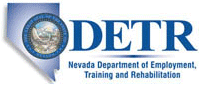 Job Information
Renown Health

Transcriptionist

in

Reno

,

Nevada
Transcriptionist
Requisition id: 154585
Department: 200290 Pathology
Facility: Renown Regional Medical Center
Schedule: Full Time
Shift: Day
Category: Clerical & Administrative Support
Location: Reno,NV
Position Purpose
Under the direction of department leadership, the incumbent performs transcription and assigned office duties in a timely manner as specified by policies and procedures and in accordance with regulatory and accrediting agencies. The position requires the ability to work independently with minimal or no supervision. This position proficiently edits speech-recognized drafts, transcribes dictated letters, answers phone calls, contacts internal and external customers, maintains high level of communication to inform others regarding office operations, prints reports, performs daily pending lists, maintains transcription equipment and prepares assigned weekly, monthly and quarterly work tasks for the team. Prepares materials for presentations, distributes mailings, and coordinates consultation send outs. Uses the hospital and available information systems to perform day-to-day job functions needed to expedite patient care and determine status for physicians. Other clerical and support tasks will be required at times for time-off coverage and vacancies. Must be technically proficient at all times in a variety of stressful situations within the scope of this job description.
Nature and Scope
Incumbent must be able to communicate with physicians, patients and their family when receiving phone calls. Positive customer service behaviors are expected at all times. Patient and physician issues (concerns, problems, requests) must be clearly reported to the appropriate contact through direct communication. Customer service expectations are accomplished through appropriate use of interpersonal skills, organization of workload, observation of all policies, control procedures, proper patient identification and proper attention to personal appearance. Age specific competency and diversity training limited to general customer service for customers, physicians, nursing and medical center staff. Ability to listen and edit speech-recognized draft documents against actual dictation. Ability to transcribe reports from voice as required. Strong technical proficiency in computer applications so those measurable gains through system efficiencies are continually maximized in conjunction with speech recognition and other technologies available. The incumbent will produce prompt, clear and accurate medical reports as well as transcription of various reports/letters including consultations, in-coming/out-going consultations and off-site autopsies within established time frames. The position is responsible for maintaining current medical terminology knowledge. This position has the authority to determine appropriate report formats, evaluate inconsistencies, discrepancies and inaccuracies in medical dictation and appropriately edit, revise and clarify reports without altering the meaning of the dictation. The incumbent may assist in maintaining a log, a numerical file of all cases, preliminary reports and authorization format. This position may assist in obtaining additional reports, slides and other information as required from our hospital and/or other health care facilities for other Boards and Conferences. This position assists in maintaining by numerical filing all inpatient and outpatient reports, forensic consultations and bone marrow reports. The incumbent will also assist in checking computers and alphabetic file for history on cases as required and a daily log may be maintained, which will include tracking of specialized tests. Other clerical duties including ordering of supplies may be inclusive in this position. Must be familiar with HIPAA standards and able to communicate such to physicians, hospital staff, patients and all other customers. Inclusive in release of information activities is the processing of subpoenas, patient and health care facilities requests and requests for preparation and mailing of blocks of slides. Must be knowledgeable of and observe all safety requirements in the laboratory and hospital. A comprehensive knowledge must be maintained in all procedures for which performance is required. Competency in work related skills must be demonstrated annually. This position does notprovide patient care.
Disclaimer
The foregoing description is not intended and should not be construed to be an exhaustive list of all responsibilities, skills and efforts or work conditions associated with the job. It is intended to be an accurate reflection of the general nature and level of the job.
Minimum QualificationsRequirements – Required and/or Preferred
NameDescription
Education:Must have working-level knowledge of the English language, including reading, writing and speaking English.
Experience:At least three (3) years medical transcription experience is required; acute care setting is preferred. Pathology transcription experience is preferred. Excellent communication skills,.
License(s):None.
Certification(s):None.
Computer / Typing:Must possess, or be able to obtain within 90 days, the computers skills necessary to complete online learning requirements for job-specific competencies, access online forms and policies, complete online benefits enrollment, etc.