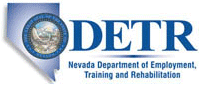 Job Information
Air National Guard Units

TRAINING TECHNICIAN

in

Reno

,

Nevada
Summary
This position is for a TRAINING TECHNICIAN, PD# D1378000, part of the Nevada Air National Guard. This position is located within a National Guard aircraft maintenance organization. Its purpose is to initiate, research, develop, manage, and control training programs.
Responsibilities
(1) Responsible for development, management and control of the Maintenance Technical Training and Career Development. Responsible for Automated Training Systems and products and a multimedia library. Develops training policies and procedures. Provides technical training guidance and/or assistance to branch/section chiefs and workcenter supervisors. Chairs and conducts meetings with management to resolve critical or controversial training issues.
(2) Identifies and resolves training deficiencies from document research, subject matter experts, interviews, and work observations. Advises on critical or controversial training and training management issues which may arise, and provides solutions to these issues. Works with personnel at all levels to ensure training programs provide skill, upgrade and technical knowledge necessary to
meet continuously changing mission requirements. Interviews and counsels new personnel to identify formal training deficiencies and
indoctrinates them in the division training processes and programs. Reports status of maintenance training programs to the Maintenance
Division Foreman.
(3) Performs curriculum development functions. Researches available resources to ensure cost effective quality training. Recommends revision to training programs. Develops maintenance operating instructions (MOIs) and other training policy documents.
Recommends to management procedural changes/policies that will affect numerous facets of aircraft maintenance. Obtains data for Training Personnel Requirements (TPR); forecasts/budgets to identify Air Education and Training Command (AETC) or Mobile Training Team (MTT) requirements. Determines and establishes the type of training requirements for new systems and equipment based upon advance notice.
(4) Maintains liaison with activities conducting, scheduling, or supporting training requirements. Coordinates scheduling of training and facilities. Ensures availability of training materials. Develops and publishes training schedules. Communicates directly with other organizations to include NGB, AETC, and gaining Major Air Commands (MAJCOMs) when arranging for training resources.
(5) Establishes and maintains a skills and knowledge testing program for the Aircraft Maintenance Division and Aircraft Generation
Division (AGD). Reviews test results and other qualification data of newly assigned personnel to determine requirements for additional
qualification and/or proficiency training, and certifications.
(6) May be required to augment the Quality Assurance team during activity inspections.
(7) Performs other duties as assigned.
Requirements
Conditions of Employment
MILITARY REQUIREMENTS: Compatible military grade and assignment required prior to the effective date of placement. In compliance with Title 32 United States Code, the compatible military skill set is determined by the applicable service manpower requirements. Upon selection, individuals are assigned to the authorized position and its compatible military skill in accordance with Air force skill classification directives, statutes, and National Guard Bureau regulations. The Dual Status technician must obtain and maintain all military skill requirements in regard to training, education, certifications, and experience. If you are not sure you are eligible for military membership, please contact a National Guard recruiter prior to applying for this position. Compatible Military Assignment:
ENLISTED: E4 - E6 COMPATIBLE DAFSC: 3F2X1, 3F0X1 PREFERRED, OPEN TO ANY AFSC *Other Requirements & Conditions of Employment:
National Guard Membership is required.

Males born after 31 December 1959 must be registered for Selective Service.

Federal employment suitability as determined by a background investigation.

Must be able to obtain and maintain the appropriate security clearance of the position.

May be required to successfully complete a probationary period.

Must maintain local network access.

Wear the uniform appropriate for the members' grade and component of the armed forces, maintaining standards of conduct and appearance.

This position is covered by the Domestic Violence Misdemeanor Amendment (30 Sep 96) of the Gun Control Act (Lautenberg Amendment) of 1968. An individual convicted of a qualifying crime of domestic violence may not perform the duties of this position.

Ability to establish effective professional working relationships with coworkers and customers, contributing to a cooperative working environment and successful accomplishment of the mission.

May occasionally be required to work other than normal duty hours; overtime may be required.
-The duties and responsibilities of your job may significantly impact the environment. You are responsible to maintain awareness of your environmental responsibilities as dictated by legal and regulatory requirements, your organization, and its changing mission.
For positions requiring the operation of motor vehicles, candidates must have a valid state driver's license.
Qualifications
In order to qualify for this position, your resume must provide sufficient experience and/or education, knowledge, skills, and abilities, to perform the duties of the specific position for which you are being considered. Your resume is the key means we have for evaluating your skills, knowledge, and abilities, as they relate to this position. Therefore, we encourage you to be clear and specific in describing your experience. EACH APPLICANT MUST FULLY SUBSTANTIATE (IN THEIR OWN WORDS) THAT THEY MEET THE REQUIREMENTS OF THE SPECIALIZED EXPERIENCE LISTED BELOW; OTHERWISE, THE APPLICANT WILL BE CONSIDERED UNQUALIFIED FOR THIS POSITION. DO NOT COPY FROM THE VACANCY ANNOUNCEMENT OR THE POSITION DESCRIPTION OR YOU MAY BE DISQUALIFIED. GENERAL EXPERIENCE: All series personnel must be certified at the next higher level before being eligible for that level and must have a minimum of one year on-the-job experience in the grade immediately below the next higher level. Must have the education and validated understanding of the basic principles and concepts of the occupational series and grade. Experiences, education, or training that demonstrated the ability to follow directions, read, understand, and retain instructions, regulations, and procedures that otherwise demonstrates the ability to perform or learn to perform the duties of the position. SPECIALIZED EXPERIENCE: Must have at least 12 months experience equivalent to the GS-07. Experiences that demonstrated the particular knowledge, skills, and abilities (Competencies/KSAs) to successfully perform the duties of the position. Knowledge of Army or Air Force vision, values, organization, policy, and mission is mandatory. Knowledge in training centers, training programs, schools, and units for these systems. Have experiences in conducting and developing education and training programs. Also, experienced in conducting, supervising, or developing education or training programs. Knowledge in the Army or Air Force education and training policy requirements. Experienced in managing programs to include developmental education, voluntary education, advanced academic education, promotion testing, and libraries. Knowledge is mandatory of audio-visual presentations, educational tests and measurements, and instructing techniques. Knowledge is mandatory of Army or Air Force education and training programs in regard to their principles, policies, and procedures. Experienced in performing interviews and counseling techniques; training techniques and instruction methods; task analysis procedures, learning processes, curriculum development, training evaluations, and education and training systems and products. Must have effective writing skills; editing practices; instructional media applications, training reports, program and curriculum validation, and training implementation procedures. Experiences in training program management; scheduling training events and facilities; conducting assistance visits and training meetings; work center and individual job qualification standard development; education institution registration requirements; military personnel classification system and policies; communicative interpersonal skill applications; and distance learning concepts. Experienced and effective communicator. Abilities and experiences in presenting professional courses and briefings; and proficient capabilities in writing reports and records. Experiences as a participant and presenter during training and military or civilian conference events. Experiences in organizing and preparing instructional materials. Understands and applies formal training objectives. Able to develop course syllabi, training project outlines, and daily and weekly lesson plans. Experienced in preparing assignments, laboratory exercises, demonstrations, training aids, and references and related material required to parallel and supplement course outline. Experienced in the art of instructing personnel, such as determining the instructional methods for class size and subject matter. Capable of instructing students by lectures, discussions, demonstrations, group activities, and laboratory work. Experienced in using audiovisual aids such as, mockups, graphs, training films, and film strips. Experienced in training aids such as, achievement and aptitude tests and rating scales. Experienced in identifying and conducting individual learning difficulties diagnoses and recommends courses of remedial instruction. Understands and applies basic classroom preparations for effective instruction using controlling factors such as, temperature, ventilation, lighting, cleanliness, and arrangement of desks and equipment.
Education
There is no specific education requirement for this position. The applicant's record of experience and/or training must show possession of the knowledge, skills and abilities needed to fully perform the duties of the position. You must provide transcripts or other documentation to support your Training/Educational claims. To receive credit for Training/Education, you must provide documentation of proof that you meet the Training/Education requirements for this position.
Additional Information
If you are a male applicant who was born after 12/31/1959 and are required to register under the Military Selective Service Act, the Defense Authorization Act of 1986 requires that you be registered or you are not eligible for appointment in this agency (https://www.sss.gov/RegVer/wfRegistration.aspx).

No PCS funds are available.

This is a Bargaining Unit position.

Applicants who feel they have restoration rights to this position should contact the HRO.

Military Incentives - Bonuses and Student Loan Repayment Program: If you are selected for this position, you may lose your eligibility for your National Guard Enlistment/Reenlistment Bonus and/or Student Loan Repayment Program incentives. In order to avoid losing your incentive eligibility, you should check with your incentives manager prior to accepting an offer for the position.

Participation in Direct Deposit is mandatory. If you are unable to apply online or need to fax a document you do not have in electronic form, view the following link for information regarding an Alternate Application. AREA OF CONSIDERATION: In accordance with the State Merit Placement Plan, candidates will be considered in order of their area of consideration category as appropriate. CONVERSION OF TEMPORARY/INDEFINITE POSITION: Positions advertised as Indefinite or Temporary may be non-competitively converted to permanent without competition at a future date contingent upon available funding. PERMANENT CHANGE OF STATION (PCS): PCS funding is NOT authorized. If you do not reside in the location of the position, you will be required to relocate at your own expense. RELOCATION INCENTIVE: Relocation incentive has not been approved and is NOT authorized. SELECTED RESERVE INCENTIVE PROGRAM: Acceptance of this position will cause termination of Federal bonuses pursuant to respective Selected Reserve Incentive Programs (SRIP). This termination may be with or without recoupment of payments already made.