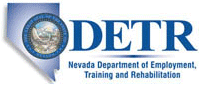 Job Information
Legrand NA

Test & Repair Technician

in

Reno

,

Nevada
At a Glance
Legrand has an exciting opportunity for a Test & Repair Technician to join the Data Power Center & Control Team in Reno, NV. The Test and Repair Technician will work as part of a team to assemble products, troubleshoot and repair electronic components of the product. This position will perform all tasks in the assembly process and rotate through all or most of the tasks as assigned. The Electronic Repair Technician may be assigned complex tasks requiring a greater knowledge and skill. This position will ensure that all assigned duties are performed quickly, efficiently and according to the established departmental and company policies, procedures and goals.
What Will You Do?
Provide support to Quality Assurance department on repair of units.

Maintain failure information in repair database.

Create and display work instructions in the CRM system (Vantage).

Access drawings in Omnify and follow work instructions to complete assignments.

Independently perform training for other employees on simple, repetitive bench assembly processes.

Perform complex soldering and train other employees on the process.

Accurately identify products by product model numbers.

Accurately identify commonly built assemblies and subcomponents by part number.

Identify non-conforming parts or assemblies and resolve related issues.

Perform proper crimping and cabling techniques and to identify and resolve issues.

Read and understand complex wiring diagrams and layout drawings and train other employees as required.

Read and understand Bills of Materials to identify and resolve issues.

Independently perform all tasks in Board Prep, Wire Prep, and Cord Prep.

Perform complex production processes to identify and resolve issues.

Perform Test and Validation processes to identify issues and resolve issues.

Perform hardware quality control functions for assembly lines to verify that products are assembled according to specification, integrity of hardware installation, and Hi-Pot verification and label.

Ensure coordination of production jobs to meet daily efficiency standards.

Provide direction to other employees to ensure efficiency standards are being met.

Recommend and/or implement measures for continuous process improvement.

Perform daily/weekly inspections and calibrations on HiPot and workbenches.

Effectively manage change over, setup of new jobs and provide setup recommendations for new product releases.

Perform work in a safe manner. Report repairs or safety concerns to management.

Maintain compliance with all ISO regulations and procedures.

Perform other duties as assigned.
Required Skills
EDUCATION:
High school diploma or general education degree (GED) supplemented by college level Electronics Technician coursework; Associates Degree in Industrial Electronics or related field preferred; or three years related experience and/or training; or equivalent combination of education and experience.

EXPERIENCE:

Minimum of 2 years electro/mechanical assembly experience, preferred.

SKILLS/KNOWELDGE/ABILITIES:

Advanced diagnostic and troubleshooting skills, with a logical approach to both mechanical and electronic problem-solving.

Ability to read and interpret documents such as safety rules, operating instructions, and procedure manuals.

Ability to solder wires for cables, small wires, and surface mount components.

Experience with assembly of miniature mechanical components.

Experience with computer assembly and hardware/software troubleshooting, preferred

Effective communication skills with the ability to provide information across multiple groups in the Company.

Strong organizational and planning skills and the ability to work independently.

Computer proficiency with knowledge of Microsoft Office products (Word/Excel/Outlook), preferred.
Work Environment and Physical Demands:
Work environment is fast-paced and priorities can shift quickly. All employees are expected to go outside their primary responsibilities when required, and multi-task job duties on a regular basis. While performing the duties of this Job, the employee is frequently required to stand; walk; sit; use hands to finger, handle, or feel; reach with hands and arms and talk or hear. The employee must frequently lift and/or move up to 50 pounds. Specific vision abilities required by this job include close vision, distance vision, color vision, peripheral vision, depth perception and ability to adjust focus. The noise level in the work environment is usually moderate. Reasonable accommodations may be made to enable individuals with disabilities to perform the essential functions.
About Legrand
Every single day, Legrand brings power, light and data to millions of spaces around the world. Legrand is a global, publicly-traded company listed on the Euronext (Legrand SA EPA: LR) with 36,000 employees worldwide, a market cap of $16B, revenue of more than $5 billion, with products sold in 180 countries. Legrand is listed on the Forbes Global 2000 as one of the world's best employers. For more information, visit legrand.com.
About Legrand North and Central America
Legrand North and Central America (LNCA) employs over 5,000 associates in 60 locations, working in 6 product categories (Electrical Wiring Systems, Building Control Systems, AV, Data Communications, Power Distribution and Control, and Lighting). LNCA offers comprehensive medical, dental and vision coverage. LNCA offers distinctive benefits like high employer 401K match, above-benchmark paid maternity leave, paid time off to volunteer, and an active women's network. LNCA is an employee-centered, growth company with tremendous opportunity. For more information, visit legrand.us.
About Legrand's Data Center Power and Control Division
Legrand's Data, Power & Control (DPC) division is a global provider of award winning technology and infrastructure products which serve the expanding requirements of today's data centers and related ecosystems. Our innovative products are principally sold under the Starline, Raritan, Server Technology, US Safety Trolley, and Legrand brand names. As a leading provider of best in class overhead power supply system's, intelligent PDUs, KVM switches, connectivity, cabinet and containment solutions, our goal is to support next generation technologies with flexibility for future growth and energy and installation efficiencies, united by superior design. For more information, visit raritan.com and servertech.com
http://www.legrand.us
http://www.youtube.com/legrandna
http://www.linkedin.com/company/44580
http://twitter.com/legrandNA
Equal Opportunity Employer
External Company Name: Legrand North America
Street: 1040 Sandhill Road