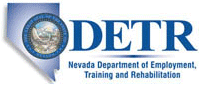 Job Information
Renown Health

Supervisor of Coding

in

Reno

,

Nevada
Supervisor of Coding
Requisition id: 153403
Department: 100736 Health Information Mgt
Facility: Renown Health
Schedule: Full Time
Shift: Day
Category: Management
Location: Reno,NV
Position Purpose:
The Supervisor of Coding is responsible for the organizational and functional integrity of the coding sections, ensuring staff compliance, development, and education. The incumbent performs ICD-9-CM/ICD-10-CM/PCS and CPT coding, coordinates HIM initiatives to ensure accurate reimbursement in the Revenue Cycle, monitors productivity, and performs retrospective reviews for coding accuracy and educational opportunities. Focus is specific to hospital inpatient, outpatient, or transitional care services.
Nature and Scope:
Incumbent is responsible for the day-to-day operations of the Coding Team, ensuring adequate staffing, fair work distribution, and timely and accurate completion of coding tasks. They are responsible for coordinating work schedules and evaluating contract service coverage and/or remote coding needs. This entails maintaining a calendar of scheduled time off for all employed coding staff and liaising with contract services to provide adequate coverage based on work volumes and required staffing plan adjustments.
Incumbent may also serve as a working coder, assigning ICD-9-CM/ICD-10-CM/PCS and CPT codes to patient diagnoses and procedures, grouping to appropriate APCs, DRG's, CMGs and performing abstracting and data entry. The incumbent reviews and analyzes health records to identify relevant diagnoses and procedures for distinct patient encounters, translating diagnostic and therapeutic phrases utilized by healthcare providers into coded form. The translation process may require interaction with the healthcare provider to ensure that the terms have been translated correctly. The coded information that is a product of the coding process is then utilized for reimbursement purposes, in the assessment of clinical care, to support medical research activity, and to support the identification of healthcare concerns critical to the public at large.
Incumbent must have a thorough understanding of the content of the medical record in order to be able to locate information to support or provide specificity for coding. Incumbent must be trained in the anatomy and physiology of the human body and disease processes in order to understand the etiology, pathology, symptoms, signs, diagnostic studies, treatment modalities, and prognosis of diseases and procedures to be coded and to provide direction and mentoring of staff to ensure their understanding of coding principles and correct coding initiatives.
This position is challenged to be aware of the continual changes in Federal and State regulations for prospective payment, keep informed of changes in treatment modalities and new procedures, and to perform appropriate queries when physician documentation is vague or missing. The Supervisor is expected to share pertinent changes with staff and to assist subordinates in interpretation and application of these changes.
This position is challenged with oversight of the remote coding program, providing feedback to the vendor on coding accuracy and productivity, and identifying needed process changes. The incumbent monitors the "Needs Review" queues and provides additional documentation required for complete coding.
The incumbent will be familiar with computer operations, encoder software, and be capable of training others in data entry and abstracting. Consistency, accuracy, promptness, and adherence to productivity standards are of paramount importance. Incumbent will also audit time and attendance biweekly and monitor staff compliance with RRMC policy. Completes employee evaluations and 90 and 180-day progress reports timely, offering developmental plans pertinent to the position and employee growth.
Incumbent will assist the coding educator and the coding university program in the training and development of the coding trainee's.
This position does not provide patient care.
The foregoing description is not intended and should not be construed to be an exhaustive list of all responsibilities, skills and efforts or work conditions associated with the job. It is intended to be an accurate reflection of the general nature and level of the job.
Minimum Qualifications: Requirements – Required and/or Preferred
Education:
Must have working-level knowledge of the English language, including reading, writing and speaking English. The Associate's Degree in Health Information Management with an RHIT or a CCS is required. A Bachelor's degree with an RHIA is preferred. CCS credential alone is accepted.
Experience:
Experience in a managerial capacity in health information management for 3-5 years preferred. Two to four years of facility coding experience required.
License(s):
None
Certification(s):
Ability to obtain and maintain a RHIA or RHIT or CCS required license.
Computer / Typing:
Must be proficient with Microsoft Office Suite, including Outlook, PowerPoint, Excel and Word and have the ability to use the computer to complete online learning requirements for job-specific competencies, access online forms and policies, complete online benefits enrollment, etc.