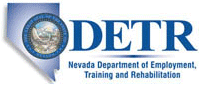 Job Information
Ormat Technologies, Inc.

Staff Accountant

in

Reno

,

Nevada
Ormat serves the changing world of electricity generation, distributed generation and demand management by enabling a comprehensive umbrella of solutions starting from energy and demand response management and energy storage systems. We provide grid operators with the power to enhance grid performance, stability and responsiveness – while delivering capacity at the right time and the right price.
We also provide commercial, industrial and municipality clients with reliability and power quality solutions as well as peak shaving and demand charge management solutions to lower their utility bill and, in the unregulated markets, provide ancillary market services to generate revenue.
Leveraging the skills of Ormat Technologies and Viridity Energy Solutions teams of energy solutions and storage experts, we have an extensive track record of successfully delivering projects in the US electricity markets.
POSITION SUMMARY
This position is responsible for accounting, financial reporting preparation, maintaining multiple general ledgers, and general review of the foreign and U.S. domestic entities.
ESSENTIAL FUNCTIONS
Responsible for the preparation and review of journal entries and account reconciliations.

Assist in the preparation, review and analysis of financial statements for all entities.

Excellent interpersonal and communication skills with the ability to interact well with Senior Management.

Proven technical accounting skills.

Ability to identify, analyze and communicate budgeted versus actual results.

Maintains general ledger in accordance with GAAP guidelines for all US entities and through OTEC consolidation.

Demonstrated proficiency in ERP systems (i.e. Oracle, SAP)

Assist in the consolidation process

Follow and enforce accounting policies and procedures, and system controls.

Track costs and maintain reporting for commercial and utility scale construction projects

Experience with revenue recognition standard ASC 606

Reconciles intercompany balances, where applicable, for all entities.

Maintains contact and positive interaction with accountants/admin at the foreign and domestic plants.

Maintains SOX controls as stated in internal procedures.

Reconciles monthly management reports between the purchasing system (OMS) and the accounting system (Intacct).

Reconciles subsidiary ledgers in Intacct (i.e. AP, AR, Cash modules).

Reconciles payroll information for input into the ledger based on outside resource (ADP).
OTHER RESPONSIBILITIES
Other duties and projects as assigned by management.
EDUCATION, EXPERIENCE, AND SKILLS REQUIRED
A Bachelor's degree in Accounting with a minimum of 3-5 years related experience.

Experience working in a challenging and fast-paced environment

Must be able to use and acquire knowledge of a variety of computer software applications in word processing, spreadsheets, database and presentation. Must be proficient in MS Word, Excel, Power Point and use of the Internet.

Ability to prioritize and plan work activities so time is used efficiently and effectively.

Must demonstrate accuracy and thoroughness to ensure quality performance.

Ability to identify and resolve problems in a timely manner.

Must be able to read, write and speak English at a level which will permit the employee to accurately understand and communicate information to safely and efficiently perform the job duties.

Candidate must possess capability to manage large volumes of data through general ledger and financial statement preparation in a multiple company environment.
PHYSICAL REQUIREMENTS
The ability to work at a computer, and computer monitor, and use repetitive motion for long periods of time.

The ability to occasionally lift up to 25 pounds.

This position requires sitting 80% of the time and standing and walking 20% of the time.
All your information will be kept confidential according to EEO guidelines.
Ormat is an equal opportunity employer. All qualified applicants for employment with Ormat will receive consideration for employment without regard to race, sex, age, color, religion, marital status, sexual orientation, gender identity, veteran status, status with regard to public assistance, source of income, national origin, citizenship status, disability, or any protected status.
Ormat Technologies, Inc.