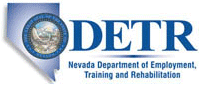 Job Information
Oracle

Sr Platform Solution Consultant - NetSuite Services (SuiteJobs-PSNA)

in

Reno

,

Nevada
As a recognized authority and leading contributor within their practice, this senior-level consulting position provides consistent high quality and innovative solution leadership to a project team. Leads the solution design and implementation aspects of engagement(s) ensuring high quality, integrated software solutions within constraints of time and budget.
Analyzes business needs to help ensure Oracle solution meets the customeris objectives by combining industry best practices, product knowledge, and business acumen. Exercises judgment and business acumen in selecting methods and techniques to deliver functional and technical solutions on non-routine and very complex aspects of applications and technology installations. Provides direction and mentoring to project teams, and effectively influences customer leadership on key decisions. Supports the business development efforts by pursuing new opportunities and extensions. Collaborates with the consulting sales team by providing domain expertise. Resolves complex customer issues by recommending and implementing solutions. Demonstrates expertise in multiple business processes across two or more product families or ability to architect and design technology solutions encompassing multiple products and make decisions based on impact across the stack.
8-10 years of experience relevant to this position including 4 years of consulting experience. Prior team leadership or management experience preferred. Undergraduate degree or equivalent experience preferred. Product or technical expertise relevant to practice focus. Ability to communicate effectively. Ability to build rapport with team members and clients. Strong influencing and negotiation skills. Ability to travel as needed.
This is a remote/office based position which may be performed anywhere in the United States except for within the state of Colorado.
Oracle is an Affirmative Action-Equal Employment Opportunity Employer. All qualified applicants will receive consideration for employment without regard to race, color, religion, sex, national origin, sexual orientation, gender identity, disability, protected veterans status, age, or any other characteristic protected by law.
Sr Platform Solution Consultant (PSC)
Platform Technology Services
Advanced Customer Support
Overview:
The ACS Platform Technology Services Department is an acknowledged authority within the Oracle NetSuite Global Business Unit (GBU), providing subject matter expertise and consulting services to the GBU's largest, strategic and most challenging customers around the globe.
The ACS Platform Technology Services Department supports customers' full life cycle including services targeted to ensure success of complex, large-scale NetSuite implementations, and post-go-live services targeted to ensure ongoing success of NetSuite solutions, mitigating the technical risks commonly seen for large-scale and/or complex implementations.
The ACS Platform Technology Services Department employs several complementary job roles to deliver these services including Customer Success Managers (CSM), Functional Solutions Consultants (FSC), and Platform Solution Consultants
Responsibilities include:
As a trusted advisor, technical solution architect, and technical consultant, the PSC role provides technical consulting and architect services including:
o Holistic technical design reviews
o Optimization of integrations and NetSuite customizations
o Data management consultation and guidance
o Testing practices focused on performance and scaling
o Consultative guidance on NetSuite tools and leading practices
o Periodic technical system reviews to monitor and optimize use of NetSuite.
Leveraging deep technical experience, PSCs analyze customers business & technical requirements to ensure appropriate and long-term scalable use of NetSuite and work with partners to implement recommendations.
PSCs work with their customers and partners to review technical feature gaps that may arise and devise appropriate solutions across the NetSuite ecosystem.
PSCs lead customers and partners through the appropriate use of NetSuite environments, design and optimizing considerations for integrations and customizations, and practices for successful data migrations.
PSCs form the core of the ACS Platform Technology Services Department's subject-matter expertise and are leveraged across accounts when required. PSCs are the thought leaders within their area of expertise and work with the Product organization to ensure new product technical changes and capabilities are understood and adopted by customers and partners. PSCs are expected to become SuiteCloud Developer Certified.
Preferred Qualifications include: ·
· Ability to be self-directed, multi-task, and lead others with minimal supervision
· Minimum of 7 years of technical consulting & solution architecture experience
· Strong written and verbal communication
· Adept at getting hands-on with technology and presenting concepts effectively at various levels within a customer's and/or partner's organization
· Strong analytical skills
· Demonstrated expertise in one or more of the following: performance, integrations or software development
· Demonstrated experience in end-to-end business process flows.
Experience in the following are assets:
· Experience with global or large solution integrators
· Experience with SaaS/Cloud architectures
· Experience with Oracle database administration and SQL
· Experience with NetSuite or other ERP systems
· Experience with software development life-cycles (SDLC). Release management and/or Agile scrum master experience
· Hands-on experience developing, implementing or maintaining integrations using third-party integration products like Oracle Data Integrator, Boomi, Mulesoft, or Snaplogic.
· Experience with ETL tools and techniques
· Experience with writing and optimizing NetSuite SuiteScript, JavaScript. NetSuite SuiteCloud Developer certification a preference.
· Experience with writing and optimizing NetSuite SuiteTalk, SOAP integrations, or REST integrations.
Travel:
· Moderate
/At Oracle, we don't just value differences—we celebrate them. We're committed to creating a workplace where all kinds of people work together. We believe innovation starts with diversity and inclusion./
https://www.oracle.com/corporate/careers/culture/
Job: *Consulting
Organization: *Oracle
Title: Sr Platform Solution Consultant - NetSuite Services (SuiteJobs-PSNA)
Location: United States
Requisition ID: 210009XI
Other Locations: Canada
Oracle