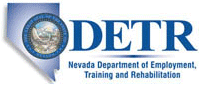 Job Information
Oracle

Sr Member of Technical Staff JoinOCI-SDE

in

Reno

,

Nevada
Design, develop, troubleshoot and debug software programs for databases, applications, tools, networks etc.
As a member of the software engineering division, you will assist in defining and developing software for tasks associated with the developing, debugging or designing of software applications or operating systems. Provide technical leadership to other software developers. Specify, design and implement modest changes to existing software architecture to meet changing needs.
Duties and tasks are varied and complex needing independent judgment. Fully competent in own area of expertise. May have project lead role and or supervise lower level personnel. BS or MS degree or equivalent experience relevant to functional area. 4 years of software engineering or related experience.
This is a remote/office based position which may be performed anywhere in the United States except for within the state of Colorado.
Oracle is an Affirmative Action-Equal Employment Opportunity Employer. All qualified applicants will receive consideration for employment without regard to race, color, religion, sex, national origin, sexual orientation, gender identity, disability, protected veterans status, age, or any other characteristic protected by law.
Cloud Engineering Infrastructure Development
At Oracle Cloud Infrastructure (OCI), we build the future of the cloud for Enterprises as a diverse team of fellow creators and inventors. We act with the speed and attitude of a start-up, with the scale and customer-focus of the leading enterprise software company in the world.
*The Oracle Cloud Infrastructure (OCI) team can provide you the opportunity to build and operate a suite of massive scale, integrated cloud services in a broadly distributed, multi-tenant cloud environment. OCI is committed to providing the best in cloud products that meet the needs of our customers who are tackling some of the world's biggest challenges. *
*We offer unique opportunities for smart, hands-on engineers with the expertise and passion to solve difficult problems in distributed highly available services and virtualized infrastructure. At every level, our engineers have a significant technical and business impact designing and building innovative new systems to power our customer's business critical applications. *
*Our team builds distributed services that handle provisioning, life cycle management, performance, and durability of our storage infrastructure. We are reimagining what's possible with storage to provide unparalleled performance and durability with our new large scale distributed services and storage backend. Our services expose highly available, high-performance storage volumes and backups to our elastic compute customers. *
We're looking for hands-on engineers with expertise and passion in solving difficult problems in distributed systems, storage infrastructure, transaction processing, and highly available services. If this is you, at Oracle you can design and build innovative new systems from the ground up. These are exciting times in our space - we are growing fast, still at an early stage, and working on ambitious new initiatives. An engineer at any level can have significant technical and business impact.
Preferred qualifications:
As a Software Engineer you will own software development of major features in Oracle Cloud's Storage product. You should be comfortable with development in Java or C/C , and be willing to learn new languages as needed such as Python and Ruby. You should value simplicity and scale, work comfortably in a collaborative, agile environment, and be excited to learn.
*Come build the state of the art IaaS storage starting from the ground floor. *
Job: *Product Development
Organization: *Oracle
Title: Sr Member of Technical Staff JoinOCI-SDE
Location: WA,Washington-Seattle
Requisition ID: 2100081K
Other Locations: United States, US-CA,California-Santa Clara
Oracle