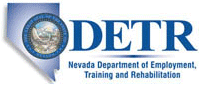 Job Information
Oracle

Sr. Data Scientist

in

Reno

,

Nevada
Design, develop, troubleshoot and debug software programs for databases, applications, tools, networks etc.
As a member of the software engineering division, you will take an active role in the definition and evolution of standard practices and procedures. You will be responsible for defining and developing software for tasks associated with the developing, designing and debugging of software applications or operating systems.
Work is non-routine and very complex, involving the application of advanced technical/business skills in area of specialization. Leading contributor individually and as a team member, providing direction and mentoring to others. BS or MS degree or equivalent experience relevant to functional area. 7 years of software engineering or related experience.
Oracle is an Equal Employment Opportunity Employer. All qualified applicants will receive consideration for employment without regard to race, color, religion, sex, national origin, sexual orientation, gender identity, disability and protected veterans status or any other characteristic protected by law.
Every day at Oracle we are changing the way the world does business by challenging the status quo through the delivery of innovative cloud, infrastructure and data solutions. The things we do at Oracle have never been done before and it has a tremendous impact on millions of people across the globe. Oracle continues to push the boundaries of technology and passionately believes that modern cloud computing allows businesses to innovate faster by helping them realize and capitalize on new opportunities. The largest names in technology and global business rely heavily on Oracle products to thrive in competitive markets.
The EPM SaaS team at Oracle is committed on providing the best in breed SAAS solutions to enable customer to do their Budgeting/Planning, Consolidation and Reporting activities. This particular team focusses on Reporting and Analytics domain to help customers handle their Management, Statutory and Narrative Reporting needs. We primarily source data from our Planning and Consolidation Apps which are multi-dimensional in nature. We also support full office integration for other proprietary sources of data.
We are currently focusing on exposing the intelligent auto-narrative generation and anomaly/variance detection mechanisms to take Reporting Analytics to the next level and this is where we are looking for someone with right skills and attitude to come join our team of amazing engineers.
This position requires a Master s degree (or PHD) and 6 years of experience in AI/ML. In this role, you will have the opportunity of working in a team of top-notch engineers to deliver world class software. You should come prepared to learn a lot and help define and drive initiatives in a strong team that is helping Oracle become the #1 cloud provider in the world.
Responsibilities
**Spearhead the AI/ML initiatives in our team
**Collaborate to create well-thought-out software designs
**Write good, testable and maintainable code in Java that meets the requirements
**Collaborate with consumers and other team members to collect, understand and solve problems
Qualifications
**Highly experienced AI/ML expert
**Prior experience in NLP is a must
Understanding of Java and related technologies
**Experience writing well-maintainable RESTful web services
**Real experience with testing, code review
**Have spent time as part of an agile development team
**6 years of industry experience
**MS/PHD in computer science or related field.
Job: *Product Development
Organization: *Oracle
Title: Sr. Data Scientist
Location: United States
Requisition ID: 19000I1A
Oracle