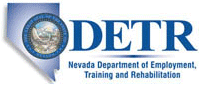 Job Information
United Federal Credit Union

Sr. Commercial Loan Officer, Group Manager

in

Reno

,

Nevada
Sr. Commercial Loan Officer, Group Manager
Job Details
Level
Management
Job Location
Summit Branch - Reno, NV
Education Level
Bachelors Degree
Travel Percentage
Up to 25%
Description
General Summary(What is done and why)
Under the direction of the VP of Commercial Lending, the Sr. Commercial Loan Officer Group Manager is responsible forthe direct management of Commercial Loan Officers in their region. The Sr. Commercial Loan Officer Group Manager will coordinate with the VP of Commercial Lending to meet annual financial targets and long-range strategic objectives of the Credit Union.  Generally manages a typical book of business of $15MM.
Essential Functions, in Priority Order (Majority of duties, but not meant to be all inclusive or prevent other duties from being assigned as necessary)
Provides leadership and coaching to the Commercial Loan Officers assigned to their region. This includes the structuring of loans, the review of credits and general feedback on merits and challenges associated with loan opportunities. Communicate company objectives and monitor loan, deposit and other responsibilities associated with the Commercial Loan Officer position.Time: 30%

Responsible for coordinating with the VP of Commercial Lending to drive strategy and set market specific and Commercial Loan Officer specific goals for their designated market. Also, provide market specific feedback, help set budgets, and coordinate market initiatives.Time: 20%

Work with the Director of Business Operations and/or the VP of Commercial Lending to advocate, discuss and ultimately approve or deny loan opportunities.Time: 20%

Production and/or delegation of loan and deposit opportunities:Time 15%

Support the coordination of materials needed for internal and external audits.Time: 5%

Provides operational support and guidance as necessaryTime: 5%

Assume special projects or duties as assigned. Time: 5%
Qualifications
Education(Minimum education required to perform the duties of this position)
Bachelor's degree in business-related field or two years of related work experience required.

 
Experience(Minimum experience required to perform the duties of this position)
In additionto the education requirement:

Three years of management experience preferred.

Three years of business loan/sales experience required.

Knowledge of business / banking industry and related functions.

Knowledge of related computer applications such as Microsoft products, including: Word, Excel, Outlook and Power Point.

Knowledge of Credit Union policies, products and services.

 
Knowledge, Skills and Abilities (Minimum technical and communication skill levels and licenses/certificates normally required to perform the duties of this position)
Strong analytical abilities. 

Strong written and verbal communication.

Strong interpersonal, organizational and problem resolution skills.  

Able to meet deadlines and manage projects. 

Must have reliable transportation and valid driver's license.

 
Required Competencies
Innovation Management

Drive for Results

Building Effective Teams

Demonstrates Courage

Customer Focus

Integrity and Trust

Self-Development

Business Acumen

Developing Direct Reports and Others

Managing Through Systems

Organizational Agility

Problem Solving

 
Mental Requirements
Ability to apply logical or scientific thinking to a wide range of intellectual and practical problems.  Able to deal with very difficult concepts and complex variables.

Ability to compute discount, interest, profit, and loss; ratio and proportion and percentage.  Able to compute ratios and percentage and to create and interpret financial graphs.  Able to perform very simple algebra.

Ability to read scientific and technical journals, abstracts, financial reports, and legal documents.  Ability to prepare articles, memos, editorials, journals, critiques and manuals using proper punctuation, spelling and grammar. Ability to prepare and make comprehensive presentations, participate in formal debate, communicate spontaneously (unplanned), and communicate resourcefully before an audience.

 
Tools and Equipment Used
All available general office equipment as needed. 

All available computer software and hardware as needed.

 
Working Relationships/Contacts(Positions with which incumbent has frequent contact)
Daily, personal/written/phone contact with Credit Union staff.

Daily, personal/written/phone contact with Credit Union members.

Periodic personal update meeting with supervisor.

 
Physical Demands(Physical effort generally associated with this position)
Work involves standing and walking for brief periods of time, but most work is done from a seated position.  There is potential for eyestrain from reading detailed reports and computer screen.  Deadlines, workloads and pressure to achieve goals may cause increased stress levels.
Working Conditions (Typical working conditions associated with this type of work and environmental hazards, if any, that may be encountered in performing the duties of this position)
Internal- work is normally performed in climate controlled office environment, where exposure to conditions of extreme heat/cold, poor ventilation, fumes and gases is very limited. Noise level is moderate and includes sounds of normal office equipment (computers, telephones, etc).  No known environmental hazards are encountered in normal performance of duties. Length of day is unpredictable; long hours may be required to accommodate deadlines or special meetings.
External- Some travel is required.
<