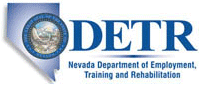 Job Information
Oracle

Solution Specialist - Snr Manager - Database

in

Reno

,

Nevada
Overlay sales personnel providing specialist product expertise to the sales force.
Manages and directs a staff of solution specialists and/or managers in providing specific industry or product expertise to facilitate the closing of deals within sales territory. Establishes and communicates departmental objectives and implements plans to ensure attainment of business objectives. Works closely with sales management to ensure proper utilization of resources and provides justification for additional resource requests. Oversees the Interaction with sales team to architect the solution, and develop and execute solution strategies for market. Manages teams in the sales process for establishing market visibility and deal visibility. Develops forecasts. Participates in industry/product functions, seminars and round tables to remain up to date on industry or product knowledge. May deliver presentations/solutions to high level clients and industry conference attendees. May provide training to field sales on industry/solutions.
Manages and controls activities in multi-functional areas or sections. Ensures appropriate operational planning is effectively executed to meet business needs.
Oracle is an Affirmative Action-Equal Employment Opportunity Employer. All qualified applicants will receive consideration for employment without regard to race, color, religion, sex, national origin, sexual orientation, gender identity, disability, protected veterans status, age, or any other characteristic protected by law.
Senior Manager, Cloud Engineers – Database
Oracle Cloud Infrastructure Engineering Team
Most major United States and Canadian cities
Do you want to be part of a high performing team that will help scale Oracle Cloud Infrastructure (OCI) as the leading cloud computing platform for the enterprise? Are you passionate about building the right solutions, and teams while increasing cloud adoption and help customers realize the value of their cloud investments?
Oracle is seeking candidates for a Senior Manager for Cloud Engineer positions with our OCI Engineering team. The Senior Manager would lead a team of highly skilled Senior engineers to help move Oracle's customer base to OCI. OCI is the next generation cloud service built from the ground up to support the most demanding application requirements addressing a wide range of customer use cases. The team of Cloud Engineers are responsible for the application modernization and migration technology strategy. You will be working closely with Oracle Sales and leadership to develop new business as well as to position the solutions at the heart of the largest transformations, including focusing on solutions based on OCI's Infrastructure as a Service (IaaS) and Platform as a Service (PaaS) offerings.
Cloud Solution Engineers are deeply technical individuals who are responsible for both explaining and showing how Oracle's Cloud Infrastructure Solutions solve the customers real-world business challenges. They work with Cloud Architects to help design the solution and then continue to work with the customer on the realization and implementation of these solutions.
Responsibilities include:
External:
Lead discussions with Oracle Customers and C-Suite executives to modernization and move custom applications on-premise to Oracle Cloud

Partner with customers to craft highly scalable, flexible and resilient cloud architecture using OCI.

Own and progress opportunities through the qualification, definition, proof/evaluation, proposal and closure stages of the sales cycle with attention to timelines.

Respond to the functional and business requirements and capabilities sections of Request for Information (RFI) / Request for Proposal (RFP).

Engage with the Sales Representatives and prospect to ensure business needs can be addressed with OCI's go-to market capabilities.

Listen, understand, and analyze the prospect's business requirements and compose, validate, and present the best possible OCI solution.

Define Proof of Concept (POC) / Proof of Value (POV) or custom demonstration scenarios and map functions of OCI capabilities to prospects' needs.

Lead teams of Systems Engineers on implementation of POC/POV's and custom demos. Ensure the demonstration fulfills the prospect's requirements and highlight and differentiate OCI's capabilities.

Define the prospect's target architecture that fulfills their business objectives. Work with the Account Executive to structure the proposal that meets the prospect's target architecture.

Act as a technical liaison to prospects, customers and partners.

Establish trusted relationships with customers and prospects and understand their objectives. Solicit and provide product feedback from customers and prospects.

Participate in meetings and conferences with customers and partners to serve as a liaison between Oracle internal organizations such as Technical Support, Customer Success and Product Development.
Internal:
Work with Oracle product management, sales leadership, and engineering leaders to develop new programs and go to market sales plays to drive more demand for OCI
o Engage with Product Management to participate in the authoring of early stage materials (presentations, solution white papers, customer success stories, and marketing decks) and related business solution demonstration scenarios that highlight Oracle's capabilities.
o Advise internal management on the technical and business strategy within active deals.
o Maintain alignment with Marketing and Product Management of existing and future platform capabilities and help drive product innovation.
o Keep up to date with any new OCI solutions across the business units. Understand functionality and interoperability of OCI.
o Be a Go-To Person on competitive information for Products and Verticals.
o Exchange best practices and share knowledge within Solution Architect and Cloud Engineer Community.
o Guide Solution Architects and Systems Engineers in Technical and Business challenges.
Preferred qualifications include:
Functional skills and experience:
Management and Leadership experience managing highly skilled and complex teams driving ACR and deal closure with technical wins.

10 years experience engaging with industry senior leaders (CxO & Director level) on business challenges. Able to listen and analyze a prospect's requirements and present to a compelling business value message of a solution.

Demonstrated ability to present functional business processes and challenges into technology solutions to executive levels with a focus on solution selling.

Provide presales support to the largest, most well-qualified deals.

Ability to craft, review and augmentPOC documents, Statements of Work, and various project plans involving Oracle technologies.

Ability to define architecture, design and oversight of key national projects, providing guidance and knowledge transfer to field resources.

Broad backgroundin Digital Transformation projects and initiatives.

Significant C-level presentation expertise.

Proven track record in handling multiple customers/opportunities at the same time and driving the opportunities to a successful sales closure.

Consulting role experience includingbusiness development, mentoring, technology solutions development and relationship management.
Technical skills and experiences:
10 years of relevant experience in Oracle Database Administration and Data Management Platform

Database Architect with extensive experience in
o Oracle RDBMS
o Oracle Database Migration using multiple tools & technologies
o Oracle GI (CW and ASM) and RAC
o Oracle Exadata
o Experience in Database Maximum Availability Architecture and it's best practices
o Experience in Performance tuning of Oracle Database and SQL tuning
o Experience in Data Integration tools like Oracle Data Integrator (ODI) & GoldenGate
Expertise and Experience in solution architecture of complex Data Management systems, including re-platform of such systems

Experience in managing large Database Consolidation projects, including planning, architecture and execution

Experience in Building and managing Linux OS systems with good understanding how the Linux kernel works (IO, Network, etc.)

Experience in Building and managing Virtualized systems (KVM, OVM, Containers/Docker) and ability to read and understand source code

Experience of managing Cloud Databases in any public cloud platform (Oracle, AWS, Azure, etc.)

Systematic problem-solving approach combined with a strong sense of ownership and drive.

Working experience in IaaS stack of any major Public Cloud provider – Oracle, AWS, Azure, etc.

Additional skills preferred:
o Working experience in any NoSQL Database or Databases like SQL Server / Postgres / MySQL will be an added advantage
o Scripting/coding skills (Shell, Perl and Python). Knowing Java, REST Architecture and JSON is a plus
Education and Certification:
Bachelor level or higher degree in Computer Science, CIS, Informatics, Mathematics, Engineering or other relevant discipline.

Pertinent solution certifications such as OCI, AWS, Azure, GCP or Salesforce.
Travel:
Ability to travel up to 25%
Job: *Sales
Organization: *Oracle
Title: Solution Specialist - Snr Manager - Database
Location: United States
Requisition ID: 20000Q50
Oracle