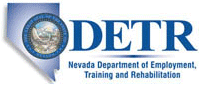 Job Information
Oracle

Solution Architect

in

Reno

,

Nevada
This senior director position is responsible for an increasingly diverse practice based upon complexity of the customers, the solutions, and the dollar value of the practice. Directs business operations and resources of a given practice that can be defined by industry, service line, technology center, specialty area or region. Accountable for managing the three main pillars of a practice: people management, portfolio/delivery management and sales enablement. Has profit and loss responsibility or financial/expense management of practice.
Accountable for operational/financial metrics and overall business results of practice. Responsible for setting and driving strategic direction, ensuring profitable growth of the practice, quality of consulting delivery, and maintaining customer referenceability. Actively develops new approaches and opportunities for expanding customer base. Creates and implements operational processes to drive consistency and support achievement of practice business strategy. Responsible for cultivating Oracle cross-functional communications through the creation and maintenance of strategic relationships with other lines of business which may include Product Development, Product Marketing, Support, Consulting Sales, and License Sales. Interacts with executive levels both internal and external regarding matters that influence policies and strategies. Assesses and manages business risk in pursuit of overall business goals. Accountable for managing and growing a substantive revenue stream and customer base. Manages and leads through management team and/or senior level individual contributors. Resolves staffing issues for very complex engagements. Identifies, leads, or oversees the development of customer-facing business solutions and offerings that have an impact on the market. May serve as advisor or project sponsor role for complex engagements.
Directs and ensures the implementation of operational policies through subordinate managers Interacts internally and externally with executive management involving negotiation of difficult matters to influence policy. Bachelor*s Degree in Computer Sciences or Business or equivalent. Balance of advanced technical skills, functional knowledge, client consultative skills and operational management experience. Has 4 years of consulting services senior management experience with P & L responsibility and at least 10-15 years consulting or industry experience. 12 years of experience relevant to this position including 4 years of consulting management experience with financial management responsibility. Direct line Management experience including project, people, customer, financial management preferred. Second-level Management experience preferred; proficient at managing managers and large teams. Product, technology or industry expertise relevant to the practice focus. Ability to develop and maintain relationships at the executive level. Proficient in using selling and negotiation techniques and tools. Undergraduate degree or equivalent experience. Ability to travel as necessary.
This is a remote/office based position which may be performed anywhere in the United States except for within the state of Colorado.
Oracle is an Affirmative Action-Equal Employment Opportunity Employer. All qualified applicants will receive consideration for employment without regard to race, color, religion, sex, national origin, sexual orientation, gender identity, disability, protected veterans status, age, or any other characteristic protected by law.
Solution Architect, Oracle Cloud Director
Oracle's mission is to help people see data in new ways, discover insights, and unlock endless possibilities.
At Oracle Consulting, we're building the bridge between Oracle's innovative technology and the people who use it to achieve incredible things.
Our team focuses on North American based clients. Our 1,300 resources are primarily located in North America and India. We're growing fast, and we need transformational leaders ready to bring their unique skills, energy, and creativity to help us continuously innovate how we deliver world-class client experiences.
Solution Architects are accountable for shaping and delivering stellar cloud solutions for our clients. These seasoned delivery experts and big picture thinkers play an integral role in sales and delivery (primarily, during the global design phase of a program): owning the solution definition, gaining our clients' confidence, and then helping our clients to achieve rapid tiome to value.
As a Solution Architect, you will be responsible for working across our leadership team to shape solutions we sell. To succeed in this role, you are able to gain client confidence, shape end-to-end cloud solutions, estimate the consulting projects properly, all because you have deep cloud delivery experience.
We are looking for change agents with established records of leading large-scale cloud delivery; people who measure success in terms of lifetime client enablement. You find joy in connecting the dots between people, processes, and technology. You take pride in your ability to manage expectations and provide transparency as you guide clients from their current state to their future state.
Specifically, you will be responsible for:
Solutioning and playing a key role in deal pursuit team to win new consulting implementation business.

Confirming that projects you sold are implemented successfully and within the original deal construct (i.e., revenue and margin).

Building strong relationships with Oracle North America Applications (NAA) sales, working collaboratively with them to jointly pursue software and consulting opportunities.

Developing long-lasting client relationships, proving yourself as a trusted advisor who our clients can depend on.

Developing and coaching the people around you to excel in their role, achieving great things for the career, our business, and our clients.

Collaborating with your colleagues to create thought leadership and to improve the way we sell and deliver in the market.
The life of a Solution Architect
Client focus
We need seasoned architects who listen and align with our clients, jointly developing solutions with them, agreeing on a commercial and contractual constructs, and then drafting all-star consulting teams to deliver what they helped position and sell.
Our solution architects play an active role in delivery, typically through the global design phase of a program. Their ongoing involvement in delivery keeps them market relevant and able to continue to find ways to create even better solutions for our clients.
Leadership
You will be a key member of our executive team, engaging with NAAC leadership regularly as you pursue opportunities, help shape our business, and learn about what your colleagues are doing to elevate client success.
You will have the opportunity to shape our team, playing an active role in recruiting, people development, and programs we run to engage and develop our people.
You will be one of the faces of our business – you will provide thought leadership, engage in our client facing events (Oracle Open World, Modern Business Experiences, Customer Visit Center presentations, etc.) .
You will help us imagine the art of the possible – help us dream up what we aren't thinking about – new assets, better delivery approaches… and help our clients do the same.
How you will be measured
Bookings and Bookings Growth

Revenue and Revenue Growth

Deal Margin (Sold and Delivered)

Client Satisfaction

Client Net Promoter Score (NPS)

Win Rate
Job: *Consulting
Organization: *Oracle
Title: Solution Architect
Location: United States
Requisition ID: 20000VIP
Oracle