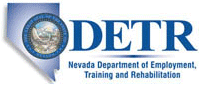 Job Information
Hamilton Company

Software/Product Assurance Test Engineer

in

Reno

,

Nevada
Software/Product Assurance Test Engineer
Jobs

Login

14-Dec-2020 to 19-Mar-2021 (MST)

Reno, NV, USA

Salary

Full Time

Email Me Similar Jobs Email Me This Job
Job Description
Hamilton Company is looking for a Software/Product Assurance Test Engineer who will be responsible for the assurance of quality of software used in the development of software. The candidate will provide technical expertise in testing, test planning, and software QA processes including defect monitoring and reporting.
Essential Job functions:
Create and assist in development of test plans, including those for module testing, unit testing, reliability testing, and regression testing.

Test software releases at various developmental stages throughout product development.

Escalate issues and risk associated with test strategies to team leads and management.

Review requirements, specifications and technical design documents to provide timely and meaningful feedback.

Development of test processes.

Report test results and enter problems and issues into appropriate databases.

Configure necessary hardware and operating environments as needed to complete assigned testing.

Provide technical expertise, including implementation as appropriate, on operating systems, monitoring systems, continual improvement processes, specialized environments, and products.

Performs other related duties and assignments as required for the QA department.

All other duties as assigned.
Qualifications
Demonstrated knowledge in Software Quality Assurance, including testing methodologies and defect monitoring and reporting processes.

Knowledgeable in development and usage of equipment such as medical and analytical instrumentation.

Independent, self-motivated, and able to work in a team environment.

Excellent oral and written communication skills.

Have the ability to identify issues / problems, analyze, and work with the development teams for resolutions..
Education and Experience
Bachelor's degree in Computer Science or similar degree.

2 plus years testing computer software.

Familiar with Software Development life cycle processes.
Company Description
Hamilton Company is a worldwide leader in the design and manufacture of manual, semi-automated and robotic products for precision fluid measuring. We specialize in the development, manufacturing and customization of precision measurement devices, automated liquid handling stations, and sample management systems. For more than 60 years, Hamilton has been satisfying customer needs by combining quality materials with skilled workmanship, ensuring the highest level of performance of every precision fluid measuring device we manufacture.
Additional Information
Diverse portfolio of exciting and innovative design projects

Tremendous opportunities for professional growth

Commitment to sustainable design

Competitive Compensation

Excellent Benefit Package includes medical, dental, vision insurance, paid vacation time, paid sick time, disability insurance, 401k, tuition reimbursement and much more

Solid Stable Company

Drug free workplace
Learn more about us at: www.hamiltoncompany.com
It is the policy of this organization to provide equal employment opportunities to all qualified applicants without regard to race, creed, color, national origin, sex, age 40 and over, disability, marital status, sexual orientation, gender identity, genetic information, citizenship status, religious preference, or veteran status in all phases of the employment process and in compliance with applicable federal, state, and local laws and regulations.