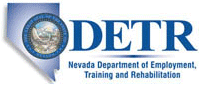 Job Information
Renown Health

Social Work Care Coordinator 1

in

Reno

,

Nevada
Social Work Care Coordinator 1
Requisition id: 155415
Department: 200769 Hospital Care Management
Facility: Renown Regional Medical Center
Schedule: Full Time
Shift: Day
Category: Professional
Location: Reno,NV
Position Purpose:
This position is responsible under the supervision of the department manager for providing patients and families with emotional support, advocacy as appropriate, financial information, discharge planning, and social work services. This position also serves as a liaison between the medical staff and the patient/family and provides interventions designed to minimize patient stress and maximize coping skills to expedite recovery and long term care planning.This position requires the ability to advocate on behalf of the client to ensure their connection to necessary resources for their continued success.
This position may be required towork with patients in the community who are at risk of repeat admissions due to lack of connections to services. This position may be required to monitor and ensure the safety of patients who are outside the hospital facility, yet remain under Renown's stewardship.
Nature and Scope:
This position provides psychosocial services to patients, families, and staff to assist in coping with illness and hospitalization. This position also provides educational information and resources that may assist patients/families during and after hospitalization. This position provides clinical and complex discharge planning for patients requiring post acute services.
The incumbent must provide optimal patient care through assessment, planning, implementation, and evaluation of neonatal, child, adolescent, adult, and geriatric patients and families.
The major challenge to this position is the ability to prioritize and assess critical situations while maintaining quality services under stressful conditions.
This position has the authority to review and evaluate each case; establish work priorities; and differentiate between services the hospital can provide and those services, which can be provided more appropriately by the community.This position requires the ability to advocate for the client both within and outside the hospital setting.
Decisions referred to the manager include department policy, work and time off schedules, serious conflict with hospital staff, budget expenses, administrative policies, or legal matters.
This position must have knowledge of social work skills, theories, and intervention with the ability to make psychosocial assessment and implement treatment plans. They will complete a thorough discharge planning assessment, determine appropriate level of care for post acute needs, determine length of stay related to patient's condition, and coordinate the implementation of the discharge plan. Requires knowledge and understanding of medical terms.
The Social Worker must be able to function in crisis situations, apply independent and mature judgment, and establish priorities and work as a member of an interdisciplinary team, and to facilitate close working relationships and cooperation within the Health System and community. They will often interact effectively with persons of differing ethnic and socio-economic backgrounds. They will also be required to demonstrate the knowledge and skills necessary to provide care, based upon the physical, motor, sensory, psychosocial, and safety needs and development, to the age of the patient served- infant to geriatric. Skills to assist patients and families in coping with crisis situations, the ability to handle on-call responsibilities to the ED and general hospital and knowledge of community resources available to meet the psychosocial needs of patients will be necessary on a daily basis.
This position does provide patient care.
The foregoing description is not intended and should not be construed to be an exhaustive list of all responsibilities, skills and efforts or work conditions associated with the job. It is intended to be an accurate reflection of the general nature and level of the job.
Minimum Qualifications: Requirements – Required and/or Preferred
Education:
Must have working-level knowledge of the English language, including reading, writing and speaking English.Appropriate education to obtain and maintain Social Work licensure in the State of Nevada
Experience:
Requires one year experience in the social service field,or completion of an internship program in a healthcare setting.Applicants with experience in health care settings preferred.
License(s):
Ability to obtain and maintain State of Nevada Social Worker licensure.
Certification(s):
None.
Computer / Typing:
Must be proficient with Microsoft Office Suite, including Outlook, PowerPoint, Excel and Word and have the ability to use the computer to complete online learning requirements for job-specific competencies, access online forms and policies, complete online benefits enrollment, etc.