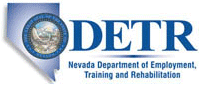 Job Information
Apple

Site Services Manager

in

Reno

,

Nevada
Site Services Manager
Reno,Nevada,United States
Software and Services
5 + years of management experience in a fast-paced data center or equivalent environment.

Strategic thinker who understands the complexities of how the different functions within a datacenter intersect.

Ability to inspire, coach, train, and develop personnel to consistently provide extraordinary customer service and aim for results.

Ability to forge collaborative relationships with cross-functional teams and vendors.

Strong and effective written and verbal communication skills with the ability to tailor your message to your audience.

Experience presenting technical information detailing specific projects or schedules.

Able to adapt and flex schedules to align with business needs

Experience directing a team of both managers and individual contributors alike

IT management experience, candidate should have had installation, delivery or operations management of an IT environment for 5 years.

Experience in working with servers, storage hardware or network hardware for at least 5 years.
Description
This role is for a data center site services manager who is responsible for a team executing on the installation, service, repair, support maintenance and decommissioning of network, storage and compute assets in our Reno, NV datacenter. The site services manager works closely with various planning teams on installation forecasts, builds of IT cabinets and both manages and reports on on space and power consumption. An understanding of datacenter power and cooling principles is used to maximize efficiency of the datacenter. Additionally the site services manager will interact directly with the local data center facility manager to ensure the uptime of the environment. The candidate will have an opportunity work cross functionally with internal business groups to provide best in class service as well as work with internal support groups such as the NOC and SRE teams on process improvements as well as partnerships for monitoring and issue resolutions. Keeping Apple's services online while continuing to install capacity are key responsibilities for this role.
Education & Experience
Bachelor Degree or equivalent experience encouraged
Additional Requirements
Additional areas of responsibility include providing reporting on key performance indicators, defining team goals for efficiency, managing assets and leading a team of data center technicians.
Apple Footer
Apple is an equal opportunity employer that is committed to inclusion and diversity. We take affirmative action to ensure equal opportunity for all applicants without regard to race, color, religion, sex, sexual orientation, gender identity, national origin, disability, Veteran status, or other legally protected characteristics. Learn more about your EEO rights as an applicant (Opens in a new window) .
Apple will not discriminate or retaliate against applicants who inquire about, disclose, or discuss their compensation or that of other applicants. United States Department of Labor. Learn more (Opens in a new window) .
Apple will consider for employment all qualified applicants with criminal histories in a manner consistent with applicable law. If you're applying for a position in San Francisco, review the San Francisco Fair Chance Ordinance guidelines (opens in a new window) applicable in your area.
Apple participates in the E-Verify program in certain locations as required by law. Learn more about the E-Verify program (Opens in a new window) .
Apple is committed to working with and providing reasonable accommodation to applicants with physical and mental disabilities. Apple is a drug-free workplace. Reasonable Accommodation and Drug Free Workplace policy Learn more (Opens in a new window) .
Apple