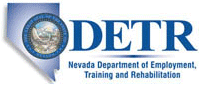 Job Information
City of Reno, NV

Server Administrator

in

Reno

,

Nevada
Server Administrator
Print
Subscribe
Class Title
Server Administrator
Class Code
5130
Salary
$91,684.32 - $111,447.29 Annually
Classification Description Summary
Under limited supervision, plans, designs, installs, manages and optimizes enterprise servers and related components to achieve and maintain consistent high performance, maximum availability, and reliability of the City's various client/server business applications, systems, and data/information in a 24/7 environment. Configures, implements, and develops processes and procedures for ongoing management of the complex server environment and associated security measures.
Support for server infrastructure also includes providing day-to-day support for all Storage/Backup systems (local and remote) that are core business functions for the City of Reno to ensure the operations, management, effectiveness, efficiency and validity.
Essential Functions
The following duties are typical for this classification. Incumbents may not perform all of the listed duties and/or may be required to perform additional or different duties from those set forth below to address business needs and changing business practices.
Manages and supports the VMware environment, EMC storage, and other storage environments.
Designs and implements scalable server solutions that provide a secure, highly available, flexible server environment in support of mission critical business applications.
Applies state-of-the-art technology to meet and improve system operations.
Coordinates planning, implementation, troubleshooting, hardware/software upgrades, daily operations for managing all storage, shares, Distributed File System (DFS) management and backup processes.
Manages archived storage and policies. Monitors replication of storage and backups to City of Reno's disaster recovery location and/or secondary server infrastructure to include sync policies.
Performs day-to-day server and storage maintenance and operation functions including utilization/performance monitoring, deduplication, data replication, storage recovery/optimization, application object restores and problem analysis resolution in a complex environment.
Monitors, manages, and supports server systems and infrastructure utilizing relevant support tools and keeping the server environment up-to- date with OS and security patches, updates, and security compliance for all server and data environments.
Performs daily backup functions for servers and file systems and works with vendors to resolve backup issues. Monitoring of current storage and backup environments to include usage, availability, and reporting on status.
Works with application analysts to determine server and storage requirements, develop backup and replication schedules, manage policies and procedures. This includes the management of centralized and enterprise services for the City.
Performs comprehensive reporting and metrics for server and storage capacity planning in order to forecast storage growth and determine data allocation of different storage types.
Responsible for server management and quality assurance with respect to tuning, performance monitoring, hardware and software maintenance, and capacity planning.
Manages the Windows server environment and ensures that service level commitments are met, data is stored efficiently on the network, and critical data is maintained in backup cycles.
Complies with HIPAA, PCI, CJIS and other applicable regulations.
Manages Active Directory security concepts.
Supports all Windows Server based systems including test, development, and production.
May provide afterhours support for the entire infrastructure environment.
Perform related duties as required.
Minimum Qualifications
The following generally describes the knowledge and ability required to enter the job and/or be learned within a short period of time in order to successfully perform the assigned duties.
Knowledge of:
VMware ESXi and VXRail Server environments, including design, implementation and administration;
SQL and/or other database design;
Backup/disaster recovery best practices with preferred experience with AppAssure and Dell EMC Data Protection softwares and appliances.
Patch management and performance tools; SCCM
Project management methodology;
Current mainstream computing systems as well as future computing architectures;
Security standards, processes, and procedures in securing the complete server technology environment;
Network security, Internet architecture, routing, Lightweight Directory Access Protocol (LDAP), Domain Name System (DNS), firewalls, load balancing, connectivity, and scalability.
Knowledge of computer system analysis, design, testing, debugging, maintenance techniques, and PowerShell or other scripting languages.
Ability to:
Configure and manage virtualized server environments;
Design and implement enterprise level computer systems infrastructures;
Read and understand a variety of complex technical manuals; analyze, problem-solve, and prioritize;
Communicate effectively with users in defining their needs and essential requirements;
Work cooperatively with other employees, consultants, and vendors to manage relationships and maintain technology standards.
Update technical skill set by attending conferences, formal trainings and/or self-paced trainings
Education and Experience Guidelines - Any combination of education and experience that would likely provide the required knowledge and abilities is qualifying. A typical way to obtain the knowledge and abilities would be:
Education/Training:
A Bachelor's degree in Computer Science, Decision Science, Information Systems Management, or related field; and
Over five years of directly related experience, including advanced server systems experience working in a complex Microsoft Windows Server 2008R2/2012/2016/2019 environment and SAN environment.
Or
An Associate's degree in Computer Science, Decision Science, Information Systems Management, or related field; and
Over seven years of directly related experience, including advanced server systems experience working in a complex Microsoft Windows Server 2008R2/2012/2016/2019 environment and SAN environment.
Required Certifications: At minimum one certification is required:
MCSE (Microsoft Certified Solutions Expert)
MSCA for Windows Server 2012 or higher
VMware Certified Professional
Desirable Experience:
MS Active Directory, DNS, DHCP, MS SharePoint 2010, MS Exchange 2010, MS SQL 2008/2012/2016, MS Lync/Skype Communications Server, Server Virtualization – VMWare, MS System Center, Citrix / XenApp 6, SAN/NAS Technology, HP Server Hardware and maintenance tools, Cisco UCS, Microsoft Cluster Services, IIS, Powershell scripting for task automation, backup to tape and disk, network security.
License or Certificate:
Possession of an appropriate valid driver's license.
VMWare Certified or Certified Advanced Professional 6.x desired but not required
EMC Professional Storage/Backup Certifications desired but not required
Supplemental Information
PHYSICAL DEMANDS AND WORKING ENVIRONMENT
The conditions herein are representative of those that must be met by an employee to successfully perform the essential functions of this job. Reasonable accommodations may be made to enable individuals with disabilities to perform the essential job functions.
Environment: Work is performed primarily in a standard office setting with some travel from site to site.
Physical: Primary functions require sufficient physical ability and mobility to work in an office setting; to stand or sit for prolonged periods of time; to occasionally stoop, bend, kneel, crouch, reach, and twist; to lift, carry, push, and/or pull light to moderate amounts of weight; to operate office equipment requiring repetitive hand movement and fine coordination including use of a computer keyboard; and to verbally communicate to exchange information.
Other Requirements
RAPG Pro
R32
Last Update: 3/2020
JD 3/2020
**Existing benefit package is currently under review. Benefits are subject to change.
No state income tax.
Nevada PERS retirement plan. Vesting in 5 years.
No social security participation, but Medicare deduction required (1.45%).
City paid medical, dental, and vision insurance coverage; paid 100% for employee and 55% for dependents.
City paid life insurance and long term disability insurance.
Twelve paid holidays.
Deferred compensation plans 457 and 401(a) available, with up to a 5% City match.
Vacation leave accrued at 5 hours per bi-weekly pay period.
Sick leave accrued at 4 hours per bi-weekly pay period.
Subscribe
Please verify your email address Verify Email