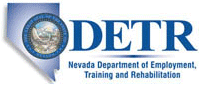 Job Information
Hamilton Company

Senior Tax Associate

in

Reno

,

Nevada
Senior Tax Associate
Jobs

Login

24-Feb-2021 to 25-Apr-2021 (MST)

Reno, NV, USA

Salary

Full Time

Email Me Similar Jobs Email Me This Job
Company Description:
Hamilton Company is global enterprise headquartered in Reno, Nevada dedicated to the development, manufacture and customization of precision measurement devices, automated liquid handling workstations sample management systems and critical care ventilation solutions. Most notably in recent history, Hamilton products have been at the forefront of fighting COVID-19; from diagnosis to treatment and now vaccination.
As an employee of Hamilton, you will be a member of an international company experiencing exponential growth in the U.S. and overseas. As part of the Tax Department, you will be part of a team that plays a vital role assisting the entire organization maintain and improve operations at every level.
The primary role of the Senior Tax Associate will be to support the tax department's compliance obligations associated with direct and indirect taxes. This dynamic role requires flexibility, organization, and attention to detail. In addition, the employee hired for this role must demonstrate a willingness to work closely with a wide variety of Hamilton Employees; ranging from our dedicated hard-working customer service specialists to our staff of engineers and PhD's engaged in rigorous research and development.
Job Description:
To perform this job successfully, an individual should have experience in public accounting and be currently certified or actively working towards earning a CPA license. The candidate must also be willing to work in a dynamic work environment with international reporting requirements for all types of taxes.
Essential Job Functions:
Preparation of annual and monthly tax returns for direct and indirect tax obligations: including but not limited to federal, state, and international corporate income tax, individual, estate, trust, property, excise, and sales and use tax.

Tax research and analysis.

Management of customer files containing exemption certificates.

Responding to internal and external customer questions and issues related to tax.

Filing and maintaining annual business licensing requirements.

Interfacing with finance department personnel on tax compliance associated with payroll, fixed assets, A/R, A/P, and inventory.

Assistance with compiling files for large tax projects such as R&D tax credit calculations, transfer pricing, estate planning, cost segregation studies, tax abatement programs, U.S. census bureau and BEPS reporting.

Depending on the immediate needs and the skill set of the individual hired for this position, additional tasks may be assigned to the employee.
Education and Experience
BS degree in Finance or Accounting.

Public Accounting experience preferred.

Actively pursuing CPA license or currently licensed CPA.

Corporate and individual income tax compliance experience with working knowledge of tax prep software: (i.e. GoSystems, UltraTax, ProSystems, OneSource, etc.)

Familiarity with tax research applications such as BNA, CCH, or checkpoint.

Ability to write memos, reports, and business correspondence.

Proficiency in Microsoft Office Suite, especially Excel.

Strong organizational skills and attention to detail.

Strong communication skills - both oral and written.

Team-player, customer centric attitude.

Ability to maintain confidentiality.

Capacity to work independently and as an effective member of a team.

Aptitude to effectively work across multiple projects.

Enthusiasm, initiative, and pride in work.

Additional Information

Diverse portfolio of exciting and innovative design projects

Tremendous opportunities for professional growth and advancement

Commitment to sustainable design

Competitive Compensation

Excellent Benefit Package (medical, dental, vision insurance, paid time off, disability insurance, 401k, tuition reimbursement and much more)

Solid Stable Company

Drug free workplace
Learn more about us @: www.hamiltoncompany.com
It is the policy of this organization to provide equal employment opportunities to all qualified applicants without regard to race, creed, color, national origin, sex, age 40 and over, disability, marital status, sexual orientation, gender identity, genetic information, citizenship status, religious preference, or veteran status in all phases of the employment process and in compliance with applicable federal, state, and local laws and regulations.