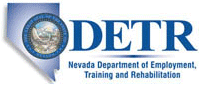 Job Information
Oracle

Senior Product Manager | Opower - Limited Income Customer Focus (LMI)

in

Reno

,

Nevada
Lead a team that acts as the central resource and driving force for the design, process, manufacturing, test, quality and marketing of product(s) as they move from conception to distribution. Organize interdepartmental activities ensuring completion of the project/product on schedule and within budget.
As a member of the product development division, you will analyze and integrate external customer specifications. Suggest and justify product directions and specifications. Specify, design and implement moderate changes to existing software architecture. Build new products and development tools. Build and execute unit tests and unit test plans. Review integration and regression test plans created by QA. Communicate with QA and porting engineering to discuss major changes to functionality.
Work is non-routine and very complex, involving the application of advanced technical/business skills in area of specialization. Leading contributor individually and as a team member, providing direction and mentoring to others. BS or MS degree or equivalent experience relevant to functional area. 7 years of software engineering or related experience.
Oracle is an Affirmative Action-Equal Employment Opportunity Employer. All qualified applicants will receive consideration for employment without regard to race, color, religion, sex, national origin, sexual orientation, gender identity, disability, protected veterans status, age, or any other characteristic protected by law.
About the Job
Do you dream of designing and building products that have a positive impact on a global scale? Are you a well-rounded product manager looking to join a high-performing team where your impact will be felt immediately? At Oracle Utilities/Opower, we know that by engaging utilities customers about their energy use, we can help them lower their bills and reduce their energy usage. We are passionate about helping utilities and their customers move toward an equitable clean energy future.
We're looking to hire someone who combines enthusiasm and experience for product management with a strong ability to work collaboratively with software development teams and user experience designers. Our product managers are product owners, and you'll have end-to-end ownership of your product space, and be responsible for strategy, execution, and go-to-market.
We are seeking an experienced product manager with passion for technology, sustainability and energy to take part in interdisciplinary projects and bring his/her own unique talents to our team. As a Senior Product Manager, you'll work with multiple teams to launch the next generation of our Opower products. You will contribute to the success and vision of our market-leading solution, reaching millions of people across the globe.
If making a positive impact on the world is important to you, and you identify with the qualities we've described here, we'd love to speak with you.
What You'll Make Happen
Go deep on Opower and Oracle Utilities products, technologies and behavioral science fundamentals.

Contribute to the vision and roadmap for Opower products

Work closely with UX designers to understand and articulate the needs of utilities customers to design products that are well understood, delightful to use and help customers who need assistance the most.

Brainstorm with engineers to identify the best technical approach. Review design technical documents and architecture, and participate in technical demos.

Work closely with sales and delivery teams to understand the needs of our utility clients and drive adoption of our products.

Identify opportunities for new initiatives, and develop business plans, product plans, and success metrics to make the case for investment.

Demonstrate outstanding product design and technical decisions.

Actively manage projects cross-functionally to ensure successful outcomes.
About You
BS degree in computer science, engineering or related technical degree.

3 years as a Product Manager or 5 years of related professional experience

Fantastic analytical skills: ability to solve problems quickly, establish frameworks, think on your feet and generalize solutions

Passion for technology, sustainability and /or energy

Eager to learn continuously – about new technologies, products, industry trends and more.

Excellent oral and written communication skills tailored for a wide variety of audiences.

Experience managing software projects and engineering teams through various cycles of product management planning and implementation.Experience with Agile a plus.

Understand the importance of prioritization to build an impactful product that moves metrics.

Experience leading collaborative workshops with clients, engineers and internal stakeholders.

Bonus points if you have the experience with the following:
o Utility energy efficiency programs (e.g., weatherization), customer operations (e.g., billing, payments, collections), or low and moderate income program implementation (e.g., LIHEAP)
o Demonstrated understanding of the needs of under-resourced households and communities
Preferred Position Locations
Arlington, VA

San Francisco, CA
/At Oracle, we don't just value differences—we celebrate them. We're committed to creating a workplace where all kinds of people work together. We believe innovation starts with diversity and inclusion./
https://www.oracle.com/corporate/careers/culture/diversity.html
Job: *Product Development
Organization: *Oracle
Title: Senior Product Manager | Opower - Limited Income Customer Focus (LMI)
Location: United States
Requisition ID: 210000ZX
Oracle