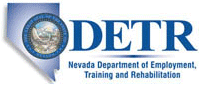 Job Information
Oracle

Senior Member of Technical Staff (JoinOCI-Platform)

in

Reno

,

Nevada
Design, develop, troubleshoot and debug software programs for databases, applications, tools, networks etc.
As a member of the software engineering division, you will assist in defining and developing software for tasks associated with the developing, debugging or designing of software applications or operating systems. Provide technical leadership to other software developers. Specify, design and implement modest changes to existing software architecture to meet changing needs.
Duties and tasks are varied and complex needing independent judgment. Fully competent in own area of expertise. May have project lead role and or supervise lower level personnel. BS or MS degree or equivalent experience relevant to functional area. 4 years of software engineering or related experience.
Oracle is an Affirmative Action-Equal Employment Opportunity Employer. All qualified applicants will receive consideration for employment without regard to race, color, religion, sex, national origin, sexual orientation, gender identity, disability, protected veterans status, age, or any other characteristic protected by law.
Senior Member of Technical Staff OCI Platform OCI Orders Team
Cloud Infrastructure Group (Seattle, WA)
The Oracle Cloud Infrastructure (OCI) team can provide you the opportunity to build and operate a suite of massive scale, integrated cloud services in a broadly distributed, multi-tenant cloud environment. OCI is committed to providing the best in cloud products that meet the needs of our customers who are tackling some of the world s biggest challenges.
We offer unique opportunities for smart, hands-on engineers with the expertise and passion to solve difficult problems in distributed highly available services and virtualized infrastructure. At every level, our engineers have a significant technical and business impact designing and building innovative new systems to power our customer s business critical applications.
The OCI Orders team is building an order processing workflow engine to streamline the provisioning of accounts and resources for our customers. We need engineers that have diverse expertise in working in systems development, and software development to provide the stability, performance and reliability our customers need. You will build tools to address hard operational problems while enabling our business to make the right decisions based on the right data. This role and team have a high level of executive visibility and interface closely with most teams inside of OCI, providing you exceptional career opportunities for growth.
Are you interested in building large-scale distributed cloud infrastructure from the ground up? Oracle's Cloud Infrastructure (OCI) team is building an Infrastructure-as-a-Service platform that operates at a large scale in a broadly distributed multi-tenant cloud environment. The largest names of enterprise in technology and global business choose Oracle because we provide the best in class end-to-end integrated compute, storage, networking, database, security, and an ever-expanding set of foundational cloud-based services. OCI is growing fast, still at an early stage, working on ambitious new initiatives and is looking for engineers who have a passion for solving challenging problems.
Preferred Qualifications
3 years software engineering experience

Experience working on service-oriented architectures and RESTful web services

Solid development experience in Java, C , C#, or similar OO languages

Experience with at least one scripting language (e.g., Python, Ruby) for automating tasks, proof of concept work, or command line tools

Hands-on experience contributing code to production systems or services

Comfortable in a collaborative, agile development environment

Excellent written and verbal communication skills with the ability to present complex information in a clear, concise manner to all audiences.

Hands-on experience developing services on a public cloud platform (e.g., AWS, Azure, Oracle)
/Oracle is an Equal Employment Opportunity Employer. All qualified applicants will receive consideration for employment without regard to race, color, religion, sex, national origin, sexual orientation, gender identity, disability and protected veterans status or any other characteristic protected by law./
Job: *Product Development
Organization: *Oracle
Title: Senior Member of Technical Staff (JoinOCI-Platform)
Location: United States
Requisition ID: 20000RWM
Oracle