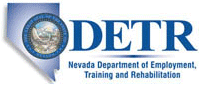 Job Information
Oracle

Senior Front-end Developer

in

Reno

,

Nevada
Design, develop, troubleshoot and debug software programs for databases, applications, tools, networks etc.
As a member of the software engineering division, you will take an active role in the definition and evolution of standard practices and procedures. You will be responsible for defining and developing software for tasks associated with the developing, designing and debugging of software applications or operating systems.
Work is non-routine and very complex, involving the application of advanced technical/business skills in area of specialization. Leading contributor individually and as a team member, providing direction and mentoring to others. BS or MS degree or equivalent experience relevant to functional area. 7 years of software engineering or related experience.
This is a remote/office based position which may be performed anywhere in the United States except for within the state of Colorado.
Oracle is an Affirmative Action-Equal Employment Opportunity Employer. All qualified applicants will receive consideration for employment without regard to race, color, religion, sex, national origin, sexual orientation, gender identity, disability, protected veterans status, age, or any other characteristic protected by law.
Who We Are:
Oracle State & Local GBU is looking to leverage advances in cloud computing to open the doors to state and city governments, enabling complete, cohesive, IT solutions for forward-thinking agency leaders and their constituents. Government agencies across the nation look to Oracle to provide a comprehensive, 360-degree set of solutions to help meet present-day challenges and unforeseen future needs. The team is working hard on our suite of products for the Public Safety marketplace using cutting-edge Oracle Technology. As the marketplace grows we are looking for some forward thinking Front End Developers to help us design mission-critical User Interfaces for some unconventional settings.
Who You Are:
As a Frontend Developer for the State & Local GBU you will play a critical role in defining user experience and design with clean, scalable technology solutions. As a remote developer, you must not only follow best practices, standards, and processes employed by our team, but feel comfortable contributing to them as well. You will have strong communication skills with a penchant for radiating information. You enjoy rapid iteration and working closely with Product to design UIs that will delight our users. You have a strong pulse on the javascript community keeping up on news and changes as they come.
What you will do:
Responsible for working with the team to develop and maintain the front-end application

Ensure the performance, quality, and responsiveness of the application

Collaborate with the engineering and product teams, contribute to the definition of specifications for new features, and own the development of those features

Guide the team regarding constraints and best practices in a web platform environment

Proactively identify and solve bottlenecks; fix bugs and performance issues

Maintain code quality, organization and automatization

Ensure testing strategy is followed within the team
Qualifications:
Minimum 10 years of Web Development experience is required

5 years of experience working with the following:
o Javascript / Typescript (prefered)
o SPA Frameworks (JET, React, Angular, Vue)
o State Management (Flux/Redux)
o REST Web Services
o CSS Frameworks (Sass, Less)
o UI/UX concepts (i18n, a11y, usability, responsiveness)
o Testing front-end applications
Excellent written and verbal communication skills and the ability to communicate with individuals across the organization

A systems thinker, able to move fluidly between high-level abstract thinking and detail-oriented implementation; open minded to new ideas, approaches, and possesses the technical ability to implement ideas

Experience working with Agile development frameworks

A self-starter that is naturally inquisitive, requiring only small pieces to the puzzle, across many technologies new and legacy
Job: *Product Development
Organization: *Oracle
Title: Senior Front-end Developer
Location: United States
Requisition ID: 200010L9
Oracle