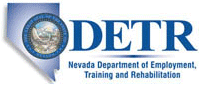 Job Information
Oracle

Senior Digital Marketing Manager -Social

in

Reno

,

Nevada
Responsible for digital marketing of products or services in support of Oracle's demand generation strategy using tools to optimize marketing strategies and enhance the customer experience with new technology platforms and innovations.
Assist in the development and implementation of digital marketing strategies to optimize the online user experience, increase marketing effectiveness. Executes online marketing programs such as search optimization (paid and natural search), affiliated marketing, social marketing, and viral marketing to create buzz and inbound demand responses. Drive traffic which ultimately generates sales pipeline. Translates ideas used in demand generation into promotional marketing campaigns and advertising personas. Ensures localized content is leveraged for all digital marketing channels including, web, social, paid advertising and outbound emails Conducts analysis for programs effectiveness and uses the findings for market site enhancements and to leverage optimization of all digital programs. Collects and analyzes digital/internet/website/mobile data and statistics which monitor and measure the performance of digital traffic and activities to support marketing and campaign optimization, lead generation for sales, product and engineering teams for continuous improvements to product and data driven decision making. Applies statistics-based market intelligence to business issues and formulates recommendations on optimizing the user experience and help drive business outcomes. Monitors and analyzes site performance and reviews tracking metrics to provide solutions to increase search engine ranking and creating marketing personas/audience profiles. Researches and evaluates new technology trends and identifies new optimization opportunities. Manage online advertising relationship and local social media agencies.
Leading contributor individually and as a team member, providing direction and mentoring to others. Work is non-routine and very complex, involving the application of advanced technical/business skills in area of specialization. 8 years relevant work experience. BA/BS degree or equivalent. Proficiency in web analytics applications, strong database skills and technical understanding of website architecture and mobile platforms.
This is a remote/office based position which may be performed anywhere in the United States except for within the state of Colorado.
Oracle is an Affirmative Action-Equal Employment Opportunity Employer. All qualified applicants will receive consideration for employment without regard to race, color, religion, sex, national origin, sexual orientation, gender identity, disability, protected veterans status, age, or any other characteristic protected by law.
Senior Digital Marketing Manager – Cloud Platform
You thrive at analyzing data, thinking creatively, and making sure marketing campaigns reach their target audience using a variety of paid search strategies and tactics. You will help develop strategies and execute day to day tactics to increase marketing-driven pipeline and site traffic across Oracle Cloud Infrastructure properties. You're forever dreaming up ways to optimize media plans to boost outcomes for marketing campaigns.
Sound familiar? Here's your chance to be a leader on a team that's transforming digital marketing at one of the world's flagship tech companies.
The Experience
Big things are happening here at Oracle. As the Cloud leader, we offer the broadest suite of Cloud solutions - and we're introducing new services every month for 400,000 customers worldwide. Innovation at this level starts with our employees: we look for creative people with an entrepreneurial spirit … those who see new possibilities and welcome new challenges.
Oracle employees enjoy industry-leading compensation and benefits, a flexible work environment, educational opportunities, and work/life tools to balance professional and personal goals.
If you're looking to elevate your career - you've come to the right place.
The Role
This is an exciting opportunity to play a key role on the Oracle Cloud Platform Global Marketing pillar team by managing paid search programs within the Global Demand Generation team. Reporting to the Senior Director of Digital Marketing, theSrDigital Marketing Managerwill manage the development of these programs in support of larger integrated campaigns for Oracle Cloud Platform, targeting key personas and accounts, and offering global guidance and best practices to other regional colleagues.
You will play a vital part in helping us develop search strategies and execute day to day tactics to increase marketing-driven pipeline and site traffic. You will work closely with members of the Global Demand Generation team and a wider marketing ecosystem including Global Advertising, Global Campaigns, Field Marketing, Marketing Operations, and Product Marketing colleagues to create an integrated digital marketing search strategy, delivering on tactics to drive pipeline/revenue growth.
Our ideal candidate will be a domain expert that is analytical, metrics driven and have a minimum of 5-6 years of SEO/SEM experience with a proven track record of significantly enhancing the digital footprint and performance of these digital programs. This candidate will also be prepared to personally execute the activities and actions required to make these core digital programs a success.
Key Responsibilities
Consult with Campaign Managers on developing measurable media goals aligned to their overall campaign goals

Manage the strategy and monitor the execution of effective search programs across multiple product/solution areas, focusing on user experience and measurable action, working directly with our internal search execution teams and product marketing leaders

Execute paid search strategies to help solve broader business challenges surrounding pipeline development and progression, lead flow efficiency, or other issues

Work with marketing leaders to maintain and update media plans; includes budget allocation, program execution, testing/optimization and regular reporting,

Analyze paid search performance to evaluate keyword effectiveness, particularly driving form fills, MQLs, opportunities and pipeline via search channels, share reports with internal stakeholders and proactively recommend adjustments or new areas to test

Identifies areas of opportunity through on-going analysis on large data sets and issues that can impact the business

Deliver regular reports, analysis and insights to measure and improve marketing program effectiveness and identify performance trends.

Participate in internal status calls and presentation of weekly/monthly/qtrly results

Stay ahead of industry standards and trends, pilot new programs and innovative opportunities to reach target audience and always be testing
Preferred Qualifications
5-6 years of SEO/SEM experience with proven results in B2B marketing and demand generation in an agile environment

Experience using Google Ads, Bing Ads and other SEM platforms

Experience in planning, executing, and optimizing paid search campaigns

Experience establishing media metrics/KPIs, performing data analysis to improve results/lower CPI, and building performance models if some data is not available

History of working with media agencies to oversee the planning/buying process

Passion for and experience with using emerging technologies and all things Search

Strong written and verbal communications skills

Equally analytical and creative

Independent worker with strong project management skills

Multi-tasker who effortlessly juggles multiple deadlines and deliverables

Collaborative personality that thrives in a highly cross functional, cross-cultural environment

Ability to prioritize and meet deadlines in a fast-paced environment

Eye for detail while keeping the big picture and goals in mind

Pride in ownership and delivering results

Skilled at working through process considerations to get the job done

Strong interpersonal, verbal and written skills; ability to communicate media strategy and plans to key stakeholders throughout the business
Travel
Minimal.
Position Location
Remote. US or Canada based candidates only. Role is based in North America and requires close coordination with virtual team.
Be part of the innovation!
Job: *Marketing
Organization: *Oracle
Title: * Senior Digital Marketing Manager -Social*
Location: United States
Requisition ID: 20000WJ7
Oracle