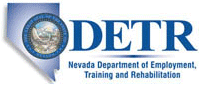 Job Information
Chewy

Seasonal Safety and Loss Prevention Coordinator - Night Shift

in

Reno

,

Nevada
Our Opportunity:
Chewy is currently hiring a Safety \u0026amp;amp; Loss Prevention Coordinator\u0026amp;nbsp;for our Sparks, NV location. This individual will work as part of a team to drive fulfillment center safety, loss prevention, environmental compliance, and food safety programs as well as employee engagement in support of Building a Culture of Safety.\u0026amp;nbsp;
 What\u0026amp;nbsp;you\u0026#39;ll\u0026amp;nbsp;do: \u0026amp;nbsp;
Influence behavior and inspire commitment on the part of all personnel in complying with Chewy.com safety standards and maintaining a safe work environment.

Conduct training and coach associates on observed work habits in support of this effort.

Support management's efforts to ensure compliance with corporate Safety, Food Safety, Environmental Compliance and Loss Prevention Program expectations and applicable federal and state laws. Conduct theft investigations as needed and directed by the Safety and Loss Prevention Manager.

Identify and inform management of compliance issues, safety risks and improvement opportunities as they relate to Safety, Loss Prevention, Environmental Compliance and Food Safety through the conduct of daily, weekly and monthly audits.

Assist in maintaining accurate daily, weekly, and monthly metrics to report to onsite management teams and corporate based reporting systems.

Conduct risk assessments related to jobs performed (Job Hazard Analysis) and new equipment introductions.

Facilitate incident investigation process to include near misses, unsafe acts, behaviors, or conditions.

Train and assist others (Ops Managers, Safety Team Members, etc.) to complete their Safety, Loss Prevention, Environmental Compliance and Food Safety responsibilities (Audits, Investigations, Follow Safety Rules, etc.).

Lead safety, food safety, environmental compliance and loss prevention related training classes.
What\u0026amp;nbsp;you\u0026#39;ll\u0026amp;nbsp;need:\u0026amp;nbsp;
Minimum of 1 year in an Environmental Health \u0026amp;amp; Safety (EHS) related field or relevant certification / professional education

Knowledge of OSHA regulations specifically 29 CFR 1910

Proficiency in Microsoft Office

Strong communication, teamwork, analysis, judgment, and customer focus skills

Ability to analyze accident data, new processes, and machinery for potential safety concerns and conduct job hazard and job safety analysis

Able to maintain confidentiality in matters involving personnel issues

Available to work flexible shifts including days, nights and/or weekends

High School Level education or above
Bonus:\u0026amp;nbsp;
Professional certifications (OSHA 30- or 40-Hour Training, First Aid, CPR, AED, Emergency Management)

Experience in Worker's Compensation case management preferred

Proven record of developing safety initiatives with demonstrated improvements
Chewy is committed to equal opportunity. We value and embrace diversity and inclusion of all Team Members. \u0026amp;nbsp; If you have a disability under the Americans with Disabilities Act or similar law, or you require a religious accommodation, and you wish to discuss potential accommodations related to applying for employment at Chewy, please contact\u0026amp;nbsp;HR@Chewy.com. \u0026amp;nbsp; To access Chewy's Privacy Policy, which contains information regarding information collected from job applicants and how we use it, please click here:\u0026amp;nbsp;https://www.chewy.com/app/content/privacy).