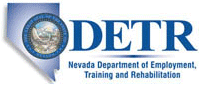 Job Information
Renown Health

Scheduler_Coder_Analyst

in

Reno

,

Nevada
SchedulerCoderAnalyst
Requisition id: 157592
Department: 200210 Surgical Services Admin
Facility: Renown Regional Medical Center
Schedule: Full Time
Shift: Day
Category: Clerical & Administrative Support
Location: Reno,NV
Position Purpose:
Under direction of the manager and/or supervisor, the incumbent reviews, develops, maintains, and reports appropriate surgical information. Other responsibilities include maintaining surgery's charge description master (CDM) on both the surgical system and the hospital wide billing system.
Incumbent also assists the Clinical Systems Analyst and the inventory Facilitator including maintaining the Renown South Meadows EPIC files and bill only processes. Training staff on EPIC and EPIC super user teaching. This position requires the competency to schedule and code for the department, and requires coverage for scheduler/coder on a daily basis.
Incumbent responsible for the automated scheduling of all surgical cases through direct contact with the Surgeons or Surgeons office staff. This includes liaison to Community Outreach marketing Surgical Services to Medical Staff appropriate.
Nature and Scope:
The major challenges of this position are to ensure that surgical information is accurately reported and interfaced. It is important that automated processes are implemented where appropriate.
The incumbent will design procedures, perform analysis, and develop the presentation of required data ensuring the information is accurate and understandable.
This position will have access to proprietary information. This mandates high standards of professionalism, communications, performance, and respect for confidentiality.
Decisions that must be referred to the Director of Surgical Services are prioritization of projects assigned, changes in procedure, release of confidential information and expenditures.
Schedules surgical cases. Most important challenges for this position are meeting the desires of the Physicians and Patients while managing equipment and staff conflicts.
A significant challenge also includes entering and ensuring all patients surgical charges are accurate to update patient case data and print logs to proof read for accuracy, including bill only items.
The position has the authority to prioritize work and make scheduling changes to increase efficiency and customer satisfaction.
This position to maintain the South Meadows Surgical Services EPIC systems file maintenance of staff, procedures, supplies privileges & preference cards.
This position to train staff the Surgical Services EPIC system functions to include scheduling, coding and charging of cases, print functions, and preference card maintenance. Also to keep Surgical Services patient charts maintained properly.
This position is required to maintain high HIPAA laws to assure patient privacy.
This position does notprovide patient care.
The foregoing description is not intended and should not be construed to be an exhaustive list of all responsibilities, skills and efforts or work conditions associated with the job. It is intended to be an accurate reflection of the general nature and level of the job.
Minimum Qualifications: Requirements – Required and/or Preferred
Education:
Must have working-level knowledge of the English language, including reading, writing and speaking English. An associates' degree in business administration or computer science is preferred. Accounting preferred not required. Computer experience may substitute for required education on a year for year basis. Knowledge of medical terminology required
Experience:
Requires a minimum of one years experience using microcomputer spreadsheet application(s), and one year's computer programming and/or system analysis experience. One-year hospital or Physician office experience required and surgical scheduling experience preferred.
License(s):
None
Certification(s):
None
Computer / Typing:
Must possess, or be able to obtain within 90 days, the computers skills necessary to complete online learning requirements for job-specific competencies, access online forms and policies, complete online benefits enrollment, etc.