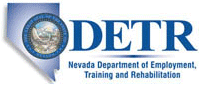 Job Information
Renown Health

Risk Management Coordinator

in

Reno

,

Nevada
Risk Management Coordinator
Requisition id: 153870
Department: 100502 Risk Management
Facility: Renown Health
Schedule: Full Time
Shift: Day
Category: Professional
Location: Reno,NV
Position Purpose
The Risk Management Coordinator proactively identifies areas of patient safety exposure and quality concerns, and coordinates the reporting of such data to appropriate entities for analysis and action to reduce the likelihood of loss and improve patient outcomes. The Risk Management Coordinator is part of the Risk Management Department and interfaces with multiple departments. This position is responsible for managing data, analyzing and reporting on patient safety initiatives, and other quality and risk management data to identify performance improvement opportunities. This position will coordinate the response to occurrences, including complaints, never events, near misses, and sentinel events and will facilitate Root Cause Analysis to identify opportunities for improvement as well as to minimize potential liability from identified occurrences.
Nature and Scope
The Risk Management Coordinator conducts Root Cause Analysis, collaborates with multiple departments in identifying performance improvement opportunities, and is responsible to ensure adequate follow through of issues identified in RCA's and complaints. Monitors incidents and facilities claims reporting as appropriate. The incumbent must demonstrate the knowledge and skills necessary to assists in the investigation of claims; chart reviews and supports internal and external defense efforts.
The Risk Management Coordinator is responsible for the tracking, trending, and investigation of occurrences. This position works with clinical and medical staff on issues related to patient complaints. This position requires advanced leadership skills. These leadership skills include role modeling, coaching, and monitoring to develop staff. The Risk Management Coordinator position also requires ongoing assessment, planning, implementation, and evaluation of quality improvement methods for the health system.
It is common to encounter potential hazards in the healthcare environment. Some of these hazards could include, but are not limited to: Radiation, Toxic Chemicals, Biological Hazards, Heat, Noise, Dust and Stress. Renown Health has a Safety Management Program in place addressing these issues.
This position does not provide patient care.
Disclaimer
The foregoing description is not intended and should not be construed to be an exhaustive list of all responsibilities, skills and efforts or work conditions associated with the job. It is intended to be an accurate reflection of the general nature and level of the job.
Minimum QualificationsRequirements – Required and/or Preferred
Name
Description
Education:
Must have working-level knowledge of the English language, including reading, writing and speaking English. Clinical background and/or healthcare experience preferred.as well as bachelor's degree in relevant field required. Two years of data analysis experience preferred. Risk Management/Quality Improvement experience preferred.
Experience:
Must demonstrate proficient computer skills including demonstrated expertise in Microsoft Excel, with compilation of spread sheets, and accompanying charts/graphs. Must show proficiency in Microsoft products as a whole.
License(s):
None
Certification(s):
CPHRM or CPHQ preferred.
Computer / Typing:
Must be proficient with Microsoft Office Suite, including Outlook, PowerPoint, Excel, Visio, and Word and have the ability to use the computer to complete online learning requirements for job-specific competencies, access online forms and policies, complete online benefits enrollment, etc.