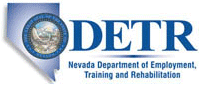 Job Information
Mars

Reliability Lead

in

Reno

,

Nevada
Job Title: Maintenance Mechanic Lead
Hours: This position is day shift Monday thru Friday with possible weekend work. Hours are 6:00am- 2:30pm
SUMMARY:
A Maintenance Mechanic Lead's role is to effectively and efficiently communicate, facilitate, co-ordinate, and prioritize all maintenance activities within their area. This position requires working closely with other supply groups particularly Quality Control and Operations to ensure consistent product quality, productivity and safety. The Maintenance Lead will make assignments and monitor progress, co-ordinate training, schedule and develop associates in their area of responsibility. The Maintenance Lead is responsible for developing and implementing continuous improvement activities that address safety, quality, and efficiency. The maintenance lead is responsible for detailed planning of planned work in their area. The maintenance lead will partner with production to schedule jobs. Leads must have in-depth knowledge of the entire maintenance area and be recognized as an expert in multiple technologies. The Maintenance Lead role requires strong leadership, communication, interpersonal and team building skills to support site objectives.
Team Lead:
Are responsible for leading a specific area, line and/or module

Will work closely with the Area Lead with minimal supervision

1st Level of escalation
PRINCIPAL ACCOUNTABILITIES:
Quality Control Responsibilities
Every associate at Mars has the responsibility for the achievement of quality and food safety.

Working knowledge of Food Safety.

Train technicians to interpret data (trend data, identify root cause, implement solution).

Train technicians to formulate actions to address non-conformance issues.

Analyze and develop permanent solutions to prevent chronic or significant quality issues.

In-depth knowledge of quality systems and all work instructions for area. Provide input for improvements/changes to work instructions.

Oversee of quality or product conformance issues to ensure corrective/preventative actions are implemented and completed.
Safety Compliance
Train technicians on safe operating procedures.

Provide input to any investigation for area of responsibility.

Provide input as appropriate regarding safety.

Ensure working conditions are Normal and enforce safety requirements.

Provide input to project safety reviews (SSEPR) on systems in area.

Implement Continuous Improvement

Drive continuous improvement by developing and implementing systems that optimize all phases of the manufacturing process and support key business objectives (waste, labour, reliability, ATS, line capacity, etc.).

Provide input to feasibility and change management requests.

Resource to other sites and across areas.
Maintenance Lead
Lead the development of standard work instructions that reflect best practices and follow-up to be sure they are used appropriately.

Conduct training (operational and technical) to ensure associates can perform standardized work within given time frames.

Lead associates in Kaizen events and other Lean activities
Equipment Maintenance and Sanitation
Effectively communicates and schedule PMs and improvements to area.

Identify, report and help any potential product contamination issue.

Maintains clean work environment including 5S adherence and follow through to ensure completion of action plans to address sources of contamination.

Support role in cleaning and sanitation of area.
Performance Management & Associate Engagement
Jointly agree, with the Manager, job and development expectations for associates by area/job

Communicate job and development expectations to associates

Provide performance coaching and feedback to associates on a regular basis

Involved with hiring decisions along with Manager

Team Engagement including facilitation of team building discussions

Provide supplemental input for associates' performance reviews
Steady State/Changeover/Transition
Responsible for supporting changeover (planning, execution, ramp up to standard rate).

Responsible for insuring complete and current troubleshooting documentation on equipment within area of responsibility.

Lead and safely execute start-up and shutdown activities.
Recognized Expert for Maintenance
Maintenance coordinator role: Provides non-exempt leadership to maintenance area ensure efficient logistics and use of resources throughout the entire shop floor process (full-time and contractor manpower).

Prioritizes all the maintenance activities such as unplanned work orders, continuous improvement activities, and operational preventative maintenance programs.

Monitor CMMS accuracy for their crew.

Demonstrated ability to resolve non-routine issues at root cause and incorporate into preventive actions.

Detailed knowledge of area including process flow, rates, critical control points, metrics (ATS, TRS, costs).

Ability to troubleshoot routine and non-routine issues and direct maintenance team resources towards achieving safe, timely, cost efficient solutions.

Develop best practices for area and ensure best practices are followed.

Lead or participate in continuous improvement efforts.

Effective shift communications. Attends and leads on maintenance issues in shift overlaps, quality reviews, and daily meetings as required.

Ability to complete root cause failure analysis on issues involving reliability, product/packaging defects, downtime and slow time.

Effectively works and communicates with all departments (scheduling, engineering, R&D, IE, logistics, operations, etc.).
Maintenance Lead
Assists Maintenance Manager with daily staffing. This includes vacation planning for areas of responsibility.

Collect and report shift information

Give input during planning sessions with the Area Lead and/or Maintenance Managers to work on multiple levels of objectives