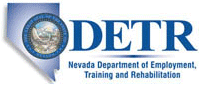 Job Information
Veterans Affairs, Veterans Health Administration

Registered Respiratory Therapist

in

Reno

,

Nevada
Summary
As part of the Health Care Team, the Respiratory Therapist provides Therapeutic and Diagnostic Cardiopulmonary Care to Veterans at VA Sierra Nevada Health Care System (VASNHCS). The Respiratory Therapist is responsible in assisting the Supervisor, Cardiopulmonary Services to assure timely ordering coordination with SPD, delivery and stocking of all pa11s and supplies required by Respiratory Care Services.
These positions will support the Federal Government's response efforts to COVID-19.
Responsibilities
The Respiratory Therapist also recommends changes in Respiratory Care Services for Quality Improvement and Patient Safety. The Respiratory Therapist resolves technical work problems with the aid of references, such as manuals, troubleshooting guides, and other reference sources. The Respiratory Therapist will be responsible in assisting the Supervisor, Cardiopulmonary Services for updating manuals and procedures and recommending policies, which will keep respiratory care services up-to-date in Health Care. The Respiratory Therapist will report progress and resolution of problems in achieving goals and objectives to the Supervisor, Cardiopulmonary Services. The Respiratory Therapist will assist the Supervisor, Cardiopulmonary Services in planning and implementing effective educational programs for in-services, orientation, continuing education, and other personnel training in Cardiopulmonary Care. The Respiratory Therapist participates in the training of Respiratory Therapy Staff, Medical Students, Nursing Staff, other Medical Center personnel and patients. These positions will support the Federal Government's response efforts to COVID-19. The Respiratory Therapist is responsible for Mechanical Ventilation Management, CPAP/BiPAP Ventilation, Administration of Aerosolized Medication, Bronchial Hygiene, Airway Management, Oxygen Therapy, Aerosol Therapy, Diagnostic Testing such as Spirometry, EKGs, Pulse Oximetry, Assist Pulmonologist in Therapeutic Bronchoscopy procedures, Arterial Blood Gas sampling, and Cardiopulmonary Resuscitation. The Respiratory Therapist is also responsible for performing the following procedures. These procedures include Home Oxygen Evaluations, Pulmonary Function Testing (PFT), Bronchial Provocation Testing (Methacholine Challenge), Cardiopulmonary Exercise Testing, Home CPAP/BiPAPNPAP set-ups with Compliance Checks, Mask Fitting and Dispensing, Patient Education, and basic maintenance. The Respiratory Therapist is responsible in assisting the Supervisor, Cardiopulmonary Services to assure Quality Improvement in Cardiopulmonary Services. The Respiratory Therapist must be able to demonstrate the knowledge and skills necessary to complete the duties of the position including what's necessary to provide care appropriate to the age of the patients served. Such knowledge and skills are identified in the Competence Assessment Checklist of position. The Respiratory Therapist must have the knowledge of Cardiopulmonary diseases such as Asthma, Chronic Obstructive Pulmonary Disease (COPD), Chronic Bronchitis, Emphysema, Lung Cancer Cystic Fibrosis/Bronchiectasis, Pneumonia, and Pleural Effusion. The Respiratory Therapist must have knowledge of patient assessment and education methods. Respiratory Therapist must know how to work and function in the Medical Center in a safe manner including Infection Control and must be certified in Advance Cardiac Life Support (ACLS). Respiratory Therapist must be familiar with the American Association for Respiratory Care(AARC) Clinical Practice Guidelines which include criteria for Respiratory Care Therapeutic and Diagnostic Procedures which are used as a reference. The Respiratory Therapist is required to be a Registered Respiratory Therapist as defined by the National Board for Respiratory Care (NBRC) or a certificate from another body which the NBRC recognizes as its credentialing equivalent. Increase knowledge and skills by attending workshops, lectures, and in-service meetings in the field of Cardiopulmonary Medicine. Educate students of all disciplines: role of the Respiratory Therapist. Obtains orders for therapy and diagnostic procedures. Utilize computer skills for patient documentation and other service work. Work Schedule: Variable, and may include Nights, Weekends & Holidays.
Financial Discloser Report: Not required
Requirements
Conditions of Employment
Qualifications
Applicants pending the completion of educational or certification/licensure requirements may be referred and tentatively selected but may not be hired until all requirements are met. Basic Requirements: United States Citizenship: Non-citizens may only be appointed when it is not possible to recruit qualified citizens in accordance with VA Policy. Grade Determinations:
In addition to meeting the basic requirements stated above, the following qualifications criteria must be met in determining the appropriate grade assignment of candidates.
GS-7. None beyond the basic requirements.
GS-8. Candidates must have all of the following:
(1) At least 1 year of successful experience related to respiratory therapy at the GS-7 level or equivalent. Qualifying experience at this level is work which includes duties such as: administering assisted and controlled ventilation to patients with tracheotomies and other complex medical problems requiring frequent adjustments in ventilator parameters; administering and monitoring advanced ventilator techniques such as positive and expiratory pressure and continuous positive airway pressure; developing plans for weaning patients from ventilators; assessing the respiratory status of patients using data acquired through physical observation and clinical analysis of blood gas data, chest x-rays, and electrocardiogram to determine the effectiveness of therapy being administered and to make recommendations to physicians regarding changes in treatment; performing the most difficult respiratory therapy procedures to maintain ventilation, including endotracheal intubation, tracheal lavage, and tracheotomy care; and providing in-service training to others in various specialized areas of respiratory care.
(2) Demonstrated knowledge and ability needed to perform complex respiratory procedures with minimal supervision; is able to participate with physicians and nurses and other staff in planning respiratory treatment, with great reliance on the individual's knowledge of the equipment.
(3) Demonstrated knowledge and ability to provide emergency or critical respiratory care; service as a shift leader or supervisor or sole responsible respiratory therapist on a shift; and to plan and conduct training sessions with respiratory therapy students, hospital staff, patients, and family members.
Experience refers to paid and unpaid experience, including volunteer work done through National Service programs (e.g., Peace Corps, AmeriCorps) and other organizations (e.g., professional; philanthropic; religions; spiritual; community; student; social). Volunteer work helps build critical competencies, knowledge, and skills and can provide valuable training and experience that translates directly to paid employment. You will receive credit for all qualifying experience, including volunteer experience. References: Registered Respiratory Therapist Qualification Standard, VA Handbook 5005, Part II, Appendix G11 dated April 15, 2002. This can be found in the local Human Resources Office. The full performance level of this vacancy is GS-08. Physical Requirements:
Moderate lifting (15-44 pounds); Light lifting (under 15 pounds); Moderate carrying (15-44 pounds); Light carrying (under 15 pounds); Pushing (some hours); Use of fingers; Both hands required; Walking (up to 4 hours); Standing (up to 3 hours); Kneeling (some hours); Repeated bending (some hours); Both legs required; Ability for rapid mental and muscular coordination simultaneously; Near vision correctable at 13" to 16" to Jaeger 1 to 4; Both eyes required; Ability to distinguish basic colors; Ability to distinguish shades of colors; Hearing (aid permitted); No skin allergies.
Education
IMPORTANT: A transcript must be submitted with your application if you are basing all or part of your qualifications on education. Note: Only education or degrees recognized by the U.S. Department of Education from accredited colleges, universities, schools, or institutions may be used to qualify for Federal employment. You can verify your education here: http://ope.ed.gov/accreditation/. If you are using foreign education to meet qualification requirements, you must send a Certificate of Foreign Equivalency with your transcript in order to receive credit for that education. For further information, visit: http://www.ed.gov/about/offices/list/ous/international/usnei/us/edlite-visitus-forrecog.html.
Additional Information
Receiving Service Credit or Earning Annual (Vacation) Leave: Federal Employees earn annual leave at a rate (4, 6 or 8 hours per pay period) which is based on the number of years they have served as a Federal employee. VA may offer newly-appointed Federal employee's credit for their job-related non-federal experience or active duty uniformed military service. This credited service can be used in determining the rate at which they earn annual leave. Such credit must be requested and approved prior to the appointment date and is not guaranteed. This job opportunity announcement may be used to fill additional vacancies. It is the policy of the VA to not deny employment to those that have faced financial hardships or periods of unemployment. This position is in the Excepted Service and does not confer competitive status. VA encourages persons with disabilities to apply. The health-related positions in VA are covered by Title 38, and are not covered by the Schedule A excepted appointment authority. Veterans and Transitioning Service Members: Please visit the VA for Vets site for career-search tools for Veterans seeking employment at VA, career development services for our existing Veterans, and coaching and reintegration support for military service members. If you are unable to apply online view the following link for information regarding an Alternate Application.