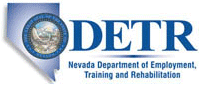 Job Information
Renown Health

Registered Nurse Infusion Services – part time

in

Reno

,

Nevada
Registered Nurse Infusion Services – part time
Requisition id: 153892
Department: 200235 Infusion Therapy
Facility: Renown Regional Medical Center
Schedule: Part Time
Shift: Day
Category: Nursing
Location: Reno,NV
Position Purpose
Under the direction of the Nurse Manager, this position provides optimal patient care utilizing knowledge and skills within the context of the nursing process. The incumbent is accountable for individualized patient outcomes over an entire episode of care.
The incumbent provides comprehensive nursing services to adolescent, adult and geriatric patients, including their families/caregivers.
Nature and Scope
This position is challenged to diagnose and treat human responses to health problems. The incumbent must provide optimal patient/resident care through assessment, planning, implementation, and evaluation of adolescent, adult, and geriatric residents and families. Demonstrates the cognitive and psychosocial needs specific to the population to be served and meets standards of quality as measured by the unit/department age specific competency standards.
This position requires a scientific knowledge base and ongoing growth and learning. When possible the family or those significant to the family are considered as part of the assessment, planning, intervention and evaluation efforts of the Registered Nurse (RN). The RN coordinates care between other professionals as needed.
Intensive continuous mental effort is required to provide optimal safe patient care and the same mental effort is required when interacting with internal and external contacts, exercising judgments and making decisions.
This position doesprovide patient care.
Bibliography:
Code of Ethics for Nurses With Interpretive Statements, American Nurses Association Publication
Edwards, DuAnne;The Synergy Model: Linking Patient Needs to Nursing Competencies, Critical Care Nurse; Vol. 19, No. 1, February, 1999

Magnet Recognition Progress, Recognizing Excellence in Nursing Service – Healthcare OrganizationInstruction and Application Process Manual,American Nurses Association Credentialing Center; Washington, DC, 2002, pp. 134, 135, 127.

Nurse Practice Act, Nevada Revised Statutes, Chapter 632, NAC, Chapter 632. Nevada State Board of Nursing, September, 2002.

Nursing: Scope and Standards of Practice, American Nurses Association Publication.
Disclaimer
The foregoing description is not intended and should not be construed to be an exhaustive list of all responsibilities, skills and efforts or work conditions associated with the job. It is intended to be an accurate reflection of the general nature and level of the job.
Minimum QualificationsRequirements – Required and/or Preferred
Name
Description
Education:
Must have working-level knowledge of the English language, including reading, writing and speaking English. BSN is preferred
Experience:
12 months experience as an RN is required. Oncology or Outpatient Chemotherapy experience is preferred.
License(s):
Ability to obtain and maintain a State of Nevada Registered Nurse license.
State of Nevada Point of Care Analyst POCA license required within 120 days of hire.
Certification(s):
AHA BLS certification required upon hire.
Chemotherapy/Biotherapy training per ASCO standards within 90 days of hire required.
OCN certification is required three (3) years from date of hire.
Computer / Typing:
Must possess, or be able to obtain within 90 days, the computers skills necessary to complete online learning requirements for job-specific competencies, access online forms and policies, complete online benefits enrollment, etc.