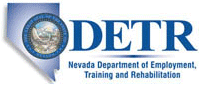 Job Information
Oracle

Python Developer - Scripting (JoinOCI)- Cloud Engineering Infrastructure Development

in

Reno

,

Nevada
Design, develop, troubleshoot and debug software programs for databases, applications, tools, networks etc.
As a member of the software engineering division, you will take an active role in the definition and evolution of standard practices and procedures. You will be responsible for defining and developing software for tasks associated with the developing, designing and debugging of software applications or operating systems.
Work is non-routine and very complex, involving the application of advanced technical/business skills in area of specialization. Leading contributor individually and as a team member, providing direction and mentoring to others. BS or MS degree or equivalent experience relevant to functional area. 7 years of software engineering or related experience.
Oracle is an Affirmative Action-Equal Employment Opportunity Employer. All qualified applicants will receive consideration for employment without regard to race, color, religion, sex, national origin, sexual orientation, gender identity, disability, protected veterans status, age, or any other characteristic protected by law.
/Cloud Engineering Infrastructure Development/
/At Oracle Cloud Infrastructure (OCI), we build the future of the cloud for Enterprises as a diverse team of fellow creators and inventors. We act with the speed and attitude of a start-up, with the scale and customer-focus of the leading enterprise software company in the world./
/ /
/Values are OCI's foundation and how we deliver excellence. We strive for equity, inclusion, and respect for all. We are committed to the greater good in our products and our actions. We are constantly learning and taking opportunities to grow our careers and ourselves. We challenge each other to stretch beyond our past to build our future./
/ /
/You are the builder here. You will be part of a team of really smart, motivated, and diverse people and given the autonomy and support to do your best work. It is a dynamic and flexible workplace where you'll belong and be encouraged./
This is your opportunity to be a core part of the team that defines and delivers exciting new capabilities on OCI. The Oracle Cloud Infrastructure team is looking for members of technical staff possessing deep technical skills in systems architecture and cloud computing. The ideal candidate will have excellent understanding of IaaS and PaaS service models, and implementation and operational experience with one or more public cloud vendors.
In this role you will work closely with a team of Product Managers and Solutions Architects to develop tools for migration of customer workloads to the cloud. You will take your full stack IaaS knowledge to help customers migrate to OCI. You will collaborate closely with the field team and customer to ensure a successful and timely migration, and be a key resource for driving OCI consumption.
As a Member of Technical Staff for the OCI Customer Engineering team you will drive customer success in moving workloads to OCI. You will collaborate across OCI and Oracle product and service teams to expand your knowledge and impact while working in a highly visible and impactful team. This role will have the opportunity to help shape the next generation of cloud computing and influence the adoption and usage patterns among enterprise and web-scale customers.
ROLES AND RESPONSIBILITIES
• Develop Python scripts for customers migration from various platforms (OCI Classic, AWS, VMware, etc.) to OCI platform.
• Develop and deploy secure architecture for scripts execution.
• Work with security team to assure customers data is protected.
• Capture and share best-practice knowledge amongst the field and internal teams.
• Provide training to junior team members.
BASIC QUALIFICATIONS
• 5 years of hands-on experience with Python.
• Knowledge of network design and implementation.
• IaaS experience with one or more cloud providers
• Possess 10 years of IT development or implementation/consulting experience in the software or infrastructure industries and demonstrate an intermediate understanding of applications, server technology, networking and security.
• Strong verbal and written communications skills.
• Self-starter.
• Mid-level systems administration experience on either**nix or Windows.
• BS/MS degree desired; Computer Science, Math or Engineering degree with Technical background.
PREFERRED QUALIFICATIONS
• Experience with OCI and OCI Classic platforms.
• Experience with Terraform.
• Oracle DB RAC and/ Exadata experience
• Familiarity with common enterprise solutions (i.e., Oracle, Microsoft, SAP, VMWare, etc.)
• Experience with other cloud platform including AWS, Azure or Google Compute Platform is a plus.
Job: *Product Development
Organization: *Oracle
Title: *Python Developer - Scripting (JoinOCI)- Cloud Engineering Infrastructure Development *
Location: United States
Requisition ID: 20000N3O
Other Locations: Canada
Oracle