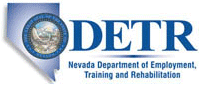 Job Information
Oracle

Program Manager, Voice of Customer (JoinOCI-PPM)

in

Reno

,

Nevada
Manage the development and implementation process of a specific company product.
Manage the development and implementation process of a specific company product involving departmental or cross-functional teams focused on the delivery of new or existing products. Plan and direct schedules and monitor budget/spending. Monitor the project from initiation through delivery. Organize the interdepartmental activities ensuring completion of the project/product on schedule and within budget constraints. Assign and monitor work of systems analysis and program staff, providing technical support and direction.
Work is non-routine and very complex, involving the application of advanced technical/business skills in area of specialization. Leading contributor individually and as a team member, providing direction and mentoring to others. BS or MS degree or equivalent experience relevant to functional area. Seven years of project management, product design or related experience preferred.
Oracle is an Affirmative Action-Equal Employment Opportunity Employer. All qualified applicants will receive consideration for employment without regard to race, color, religion, sex, national origin, sexual orientation, gender identity, disability, protected veterans status, age, or any other characteristic protected by law.
/At Oracle Cloud Infrastructure (OCI), we build the future of the cloud for Enterprises as a diverse team of fellow creators and inventors. We act with the speed and attitude of a start-up, with the scale and customer-focus of the leading enterprise software company in the world./
/ /
/Values are OCI's foundation and how we deliver excellence. We strive for equity, inclusion, and respect for all. We are committed to the greater good in our products and our actions. We are constantly learning and taking opportunities to grow our careers and ourselves. We challenge each other to stretch beyond our past to build our future./
/ /
/You are the builder here. You will be part of a team of really smart, motivated, and diverse people and given the autonomy and support to do your best work. It is a dynamic and flexible workplace where you'll belong and be encouraged./
The Operations Quality team is responsible for defining standards of quality for service teams throughout OCI and assisting teams in meeting those standards. We are looking for a Manager for the Operations Quality team who can develop our end to end quality assurance and analytics strategies. In this unique role, leading a team of Technical Program Manages and Quality Data Analysts, you own building the vision and strategy for how we drive the data collection, quality measurement, and analysis of all Operational programs and potentially other programs across the organization. This role will focus on the need to determine our program baselines, determine the best way to audit the quality of our programs and processes and build the right closed-loop processes to drive continuous program quality through data and visualizations. As both an owner and a customer of shared internal resources, you will use your technical awareness to influence how data is collected, structured, and accessed. You will help define the quality bar for the organization and be the face of Operational quality and analytics at Oracle Cloud Infrastructure, leading the team trusted by executives when seeking data-driven insights about critical compliance issues.
Responsibilities:
Developing the long-term Analytics strategy and vision including data governance, data quality, and metadata knowledge management.

Identifying and adopting best practices in reporting and analysis: data integrity, test design, analysis, validation, and documentation

Continually improve ongoing reporting and analysis processes to provide high-quality data

Using data to inform business, operations, and development teams

Developing the Quality Assurance strategy, vision, and roadmap, including driving consensus about how we should measure quality and audit our data.

Develop standards and controls for improving data quality/process efficiency

Drive awareness and adoption across the organization on the importance of having a data-driven culture

Establish a data governance model to standard and improve the use of data
Preferred Qualifications:
Bachelor's or Master's degree in Computer Science, Information Technology, Mathematics, Statistics, or related field

5 years of team leadership experience, including successfully developing and implementing an analytics strategy and managing that strategy across differing senior leaders

Experience working in or with a compliance or risk management organization.

Ability to collect, organize, analyze, and disseminate significant amounts of information with attention to detail and accuracy

Quality program management experience

Experience in building scalable end-to-end data ingestion and processing solutions

Experience driving Data Quality programs and efforts across organizations

Good understanding of data infrastructure and distributed computing principles

Good understanding of data governance and how regulations can impact data storage and processing solutions such as GDPR and PCI

Working knowledge of non-relational and row/columnar based relational databases

Demonstrated data-driven decision making and quantitative analysis skill

7 years of experience with analytic tools and languages, data quality and assessment, and driving data governance

Experience with Python, Java, or other programming languages

Ability to gather data requirements and use data modeling to visualize patterns for analysis

Confidently taking responsibility for the technical output of a project

Ability to quickly pick up new skills and learn on the job

Comfortable working with various stakeholders such as data scientists, architects, and other developers

Experienced development skills using Oracle PL/SQL, Oracle Cloud ADW, Oracle Cloud Big Data, and Oracle Analytics Cloud

Six Sigma or other lean management experience
Job: *Product Development
Organization: *Oracle
Title: Program Manager, Voice of Customer (JoinOCI-PPM)
Location: United States
Requisition ID: 20000MSR
Oracle