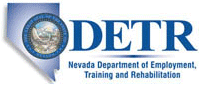 Job Information
Fiserv

Professional Services Technical Consultant, Advisor - OnBase

in

Reno

,

Nevada
Position Description
What does a great Professional Services Technical Consultant, Sr do?
You will work with one of the most widely known, cutting edge enterprise content management (ECM) applications available today, specifically for our Financial Services clients. You will play a foundational role, serving as a subject matter expert (SME) for our Customers, as well as a key bridge to our Program Management, Product Management and Development teams within the Financial & Risk Management Solutions, ECM line of business. Working in a fast-paced environment, you will serve as the key member of the delivery team. You will help design and manage our datacenter hosted ECM solutions. You will also interact with the Sales, Marketing, Sales Engineering, and Go To Market teams and regularly interact with clients and prospects.
Nautilus Solution Consultants are trusted advisors that help our customers realize the benefit of their Nautilus ECM investment by translating business requirements into value-added solutions. Nautilus Solution's Consultants are a key team member of our Professional Services group and enable our Nautilus clients and internal project teams to succeed and meet their goals. By working with our Nautilus Efficiency Manager product, the consultant leverages a framework where Fiserv clients can have a consistent methodology to bring process automation to their business areas.
This position is responsible for the design, configuration, and delivery of ECM Nautilus Efficiency Manager solutions. This position utilizes the OnBase/Nautilus software including, the workflow and workview tools to create process automation solutions for our Fiserv clients. Strong background in Nautilus solution design is needed to help lead and guide our clients to bring beneficial process efficiencies to their organization. This position will also be responsible for documenting and training our clients on Efficiency Manager methodology so they can use the framework and be empowered to create their own EM solutions.
As a Professional Services Technical Consultant, Sr you can look forward to:
•Assisting Program Managers and other team members to elicit, validate and prioritize client technical requirements with regards to operating platform and equipment.
•Confirming technical and business objective requirements with our clients.
•In conjunction with Installation Consultants / Analysts and Project Managers, presenting and negotiating the design of the proposed solution with the client.
•In conjunction with Installation Consultants / Analysts and Project Managers, presenting and negotiating the design of the proposed solution with Data Center Operations.
•Serving as the primary client interface from a technical perspective.
•Serving as Consultant/Technical SME, engaging with the Client team to ensure requirements are understood and that software is being implemented/configured to meet the business requirements.
•Advising clients on security matters, performance considerations and overall integration between the client and our datacenter.
•Creating and maintaining representative test environment for the ECM project team.
•Installing configured solution or assisting installation process onsite with client.
•Troubleshooting all technical issues through the life of the project.
•Creating and delivering client-facing implementation report/documentation detailing installation steps carried out.
•Providing assistance to resolve technically related implementation-specific defects that come through Support.
•Being a liaison with members of Development to provide input and to receive continual training.
•Producing new ideas, approaches or insights; creating innovative product solutions or designs; producing a range of solutions to problems.
•Focusing on customer needs and satisfaction; setting high standards for quality and quantity; monitoring and maintaining quality and productivity.
•Completing documentation, which may include various analysis and design specification documents. Ensuring documents are technically accurate, timely, and client orientated.
•Keeping up to date with competitor information, tools, best practices and market trends; identifying business opportunities for the organization.
•Supporting sales activities, which would include contributions and organization to demos, RFI, RFP, and Proof of Concept projects.
You're the kind of person who:
Has a solid background with ECM technology and the related infrastructure stack. You are seeking an opportunity to work with OnBase. You are passionate about the opportunity to work in a fast-paced environment supporting one of the most widely known, cutting edge enterprise content management (ECM) applications available today.
Required qualifications for consideration:
•Minimum 10 years of experience with ECM (Enterprise Content Management) technology and terminology
•Workflow/Workview Certification (past or present certification) or related certification
•Hyland Software/OnBase Certification: OCI – OnBase Certified Installer and OCW (past or present certification)
•Proficiency with IIS configuration and troubleshooting; preferably virtualized, load balanced and multi-tenant configurations
•Proficient in writing Batch Files, SQL Queries and related Syntax
•Experience in software problem identification and resolution as well as relational database administration experience using SQL 2012 or higher
•Ability to travel an average of 25% (up to maximum of 50% during peak times)
•High school diploma or equivalent is required
Preferred qualifications for consideration:
•BA/BS Degree in Finance or technical field
•Hyland software Onbase certifications: OCWV, OCSE, OCAPI
•Exposure to infrastructure concepts around storage, networking and virtualization
•Strong Requirements gathering and documentation skills
•Strong Communication Skills and aptitude to work together in a team setting.
Fiserv is an Equal Opportunity Employer/Disability/Vet. Visit http://www.careers.fiserv.com/eeo for more information.
Fiserv