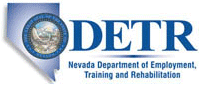 Job Information
Oracle

Product Support Director

in

Reno

,

Nevada
As a member of the Support organization, your focus is to deliver post-sales support and solutions to the Oracle customer base while serving as an advocate for customer needs. This involves resolving post-sales non-technical customer inquiries via phone and electronic means, as well as, technical questions regarding the use of and troubleshooting for our Electronic Support Services. A primary point of contact for customers, you are responsible for facilitating customer relationships with Support and providing advice and assistance to internal Oracle employees on diverse customer situations and escalated issues.
As a Director you will be accountable for meeting the strategic, operational performance, quality and budgetary objectives set for the entire business unit or cost center, while assuring the highest level of customer satisfaction. You will work closely with managers to ensure proper utilization and performance goals are met, while being accountable for overall organization success.
Assists in the development of short, medium, and long term plans to achieve strategic objectives. Regularly interacts across functional areas with senior management or executives to ensure unit objectives are met. Masters Degree (or technical equivalent) in a related technical or professional area. In addition, 8 or more years of technical or professional experience (support preferred) in addition to six or more years of successful management experience (preferably in a support environment) including two or more years as a second level manager.
Oracle is an Affirmative Action-Equal Employment Opportunity Employer. All qualified applicants will receive consideration for employment without regard to race, color, religion, sex, national origin, sexual orientation, gender identity, disability, protected veterans status, age, or any other characteristic protected by law.
Position Overview
Are you passionate about exceeding customer expectations and delivering an amazing customer experience? Are you interested in a start-up like environment, excited about the cloud and about driving growth in one of Oracle's core businesses? If so, then look no further! Oracle Cloud Infrastructure's(OCI) Customer Support team is seeking an experienced leader to run ourAmericasCustomer Support team. This position will be accountable for meeting the strategic, operational performance, and quality objectives set for the region, while assuring the highest level of customer satisfaction.
This role requires strong business acumen and people leadership (a technical background is preferred). You will leverage your experience leading as a manager of managers and partner with engineering teams to deliver great customer outcomes.
Responsibilities:
Lead a high-performing team that will support our customers in partnership with engineering teams to resolve critical and complex technical issues in a 24x7x365 environment.

Enable an environment of relentless customers advocacy where team members can be a champion for change with engineering teams and drive innovative ways to resolve customer issues.

Cultivate a sense of ownership and strong situational awareness of critical customer issues. When escalation is required you will be a point of customer escalation.

Attract and build a diverse, high-performing team with capabilities needed to achieve current and future business objectives. Balance the development of existing employees while bringing in new and diverse external and internal talent. Develop strong leadership throughout your organization.

Create an inclusive work environment where every employee can effectively engage and wants to be part of the team. Provide ongoing feedback that helps direct reports improve their performance. Promote a positive environment across the organization by modeling behavior that promotes good morale.

Identify and develop technical and soft skills needed to deliver outstanding support and solutions to our customers. Leverage resources to help employees develop skills and support their career interests.

Remove barriers to enable the team to shift priorities quickly without losing customer focus and efficiency.

Drive world-class operational delivery across your organization, leveraging experience and industry best practices.
Qualifications:
10 years of client-facing experience managing critical situations.

8 years of experience as a manager of managers, leading highly technical teams in a fast-paced environment.

8 years of experience identifying customer needs & requirements, resolving customer reported challenges, developing customer-centric solutions and delivering stellar customer experiences.

5 years of experience in a support, product management, program management or engineering environment.

Bachelor's degree in technology preferred or a combination of education and relevant client facing experience.

Proven ability to engage and work across individuals and teams across multiple geographies and or cultures

Demonstrated ability to successfully navigate teams through ambiguity and change

Excellent oral and written communication skills and experience interacting with all levels of an organization, including executive leadership

Continuous-improvement mindset capable of identifying and driving improvements throughout all parts of the business
Job: *Support
Organization: *Oracle
Title: Product Support Director
Location: United States
Requisition ID: 20001531
Oracle