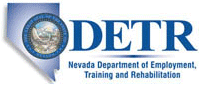 Job Information
Oracle

Product Manager & Product Strategist - Reinforcement Learning for Financial Services Analytics Applications

in

Reno

,

Nevada
Lead a team that acts as the central resource and driving force for the design, process, manufacturing, test, quality and marketing of product(s) as they move from conception to distribution. Organize interdepartmental activities ensuring completion of the project/product on schedule and within budget.
As a member of the product development division, you will analyze and integrate external customer specifications. Suggest and justify product directions and specifications. Specify, design and implement moderate changes to existing software architecture. Build new products and development tools. Build and execute unit tests and unit test plans. Review integration and regression test plans created by QA. Communicate with QA and porting engineering to discuss major changes to functionality.
Work is non-routine and very complex, involving the application of advanced technical/business skills in area of specialization. Leading contributor individually and as a team member, providing direction and mentoring to others. BS or MS degree or equivalent experience relevant to functional area. 7 years of software engineering or related experience.
Oracle is an Affirmative Action-Equal Employment Opportunity Employer. All qualified applicants will receive consideration for employment without regard to race, color, religion, sex, national origin, sexual orientation, gender identity, disability, protected veterans status, age, or any other characteristic protected by law.
Professional Area: Product Development
Amount Of Travel: 25%-30%
Job Title: Product Manager and Product Strategist, Financial Services Analytics
Organization Name: Oracle Financial Services Analytical Applications
Department Description
Oracle's Financial Services Analytical Applications group is responsible for the development and
marketing of financial industry specific marketing, profitability, risk management, fraud and
regulatory compliance analytics applications. Our software is in over 70% of Global Systemically
Important Financial Institutions (GSIFS). Our market leading financial crime and compliance
software suite is used by over one hundred leading financial institutions globally and underpins
Anti-Money Laundering, Operational Risk and Enterprise Fraud systems at some of the largest
financial institutions in the world.
We are looking for a technical product manager with experience in developing data driven Anti-
Financial crime applications, with a focus on Reinforcement Learning, to help lead the development of our market leading Anti-Financial Crime and Compliance software. We wish to transform how the industry does business, leveraging the newest technologies, the latest advances in data science and the brightest minds.
Join us and help realize our vision.
Brief Posting Description
We are building a world-class team of Data Scientists, Software Engineers and Technical
Product Managers who will lead the development of the next generation advanced analytics
platform that powers our Financial Crime and Compliance (FCCM) applications. You will be part
of the core team of leaders who set the direction for the product suite. As technical Product
Manager, you will work in close collaboration with functional Product Mangers, Application
developers and Data Scientists in the development and implementation of strategies for Fraud,
AML and other compliance applications. This is an opportunity to participate in the design and
development, from the ground up, of the next generation platform for our FCCM product suite.
Detailed Description
This role calls for technical, functional and project management experience. As a product
manager, you will develop the business case for new products, develop requirements for
approved products, prototype ideas and communicate requirements and approach to engineering
staff. You will be expected to be hands on the design and building of the application as well as providing mentorship to team members and interns working on the product(s).
As a leader driving the development of one or more products, you will mentor other data
engineers, data scientists and software engineers and work closely with other functional product
managers in developing requirements and specifications for the software.
Technical product managers also work closely with product marketing teams in defining go to
market strategies, product marketing data sheets and presentations.
The role also requires you to work with pre-sales engineering and with customers during pre-sales
product demonstrations and proof-of concepts engagements.
Job Requirements
Success in the role requires an applicant with strong knowledge of Reinforcement Learning. Broader knowledge of the graph analytics, AI and statistical modeling methods, and prior experience in the practical application of these techniques to Anti-Financial Crime solutions is a plus. Prior experience as a data scientist in a bank, leading software
vendor to the financial institutions or as a consultant to the industry is preferred.
• Lead the development of Fraud and AML products incorporating Reinforcement Learning.
• Actively engage in collaboration groups and think outside of the box.
• Design rules and algorithms to identify fraudulent activity such as real-time transaction
fraud and identity Fraud and Cyber-crime.
• Develop evaluation strategies to evaluate quality of detection algorithms.
• Communicate requirements to the engineering and product teams to implement fraud
and AML strategies and models.
• Train pre-sales and sales teams on product usage and product positioning.
• Lead strategic customer product demonstrations and proof of value engagements.
Qualifications:
• PhD or Master's degree in Mathematics, Statistics, Computer Science, Operations
Research, Physics or other quantitative discipline like Financial engineering and 2 years
of AML or fraud analytics experience in the financial services industry
• A Bachelor's degree in Engineering, Mathematics or Statistics combined with 5 years of
experience in AML scenario tuning, threshold setting, behavioral models for detection
systems
• 2 years of experience in building machine models in R, Python or SAS and/or hands-on
knowledge of graph analytics.
• Demonstrated experience in delivering Reinforcement Learning based products.
• Hands-on expertise with SQL databases such as Oracle is required.
• Knowledge of Apache Hadoop ecosystem, Apache Spark, Spark MLlib and streaming
systems are highly desired.
• Excellent written and oral communication skills.
Job: *Product Development
Organization: *OFSS
Title: *Product Manager & Product Strategist - Reinforcement Learning for Financial Services Analytics Applications *
Location: New York
Requisition ID: 20000ZDO
Other Locations: United States
Oracle