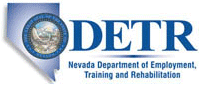 Job Information
Oracle

Principal Product Manager

in

Reno

,

Nevada
Lead a team that acts as the central resource and driving force for the design, process, manufacturing, test, quality and marketing of product(s) as they move from conception to distribution. Organize interdepartmental activities ensuring completion of the project/product on schedule and within budget.
As a member of the product development division, you will analyze and integrate external customer specifications. Suggest and justify product directions and specifications. Specify, design and implement moderate changes to existing software architecture. Build new products and development tools. Build and execute unit tests and unit test plans. Review integration and regression test plans created by QA. Communicate with QA and porting engineering to discuss major changes to functionality.
Work is non-routine and very complex, involving the application of advanced technical/business skills in area of specialization. Leading contributor individually and as a team member, providing direction and mentoring to others. BS or MS degree or equivalent experience relevant to functional area. 7 years of software engineering or related experience.
Oracle is an Equal Employment Opportunity Employer. All qualified applicants will receive consideration for employment without regard to race, color, religion, sex, national origin, sexual orientation, gender identity, disability and protected veterans status or any other characteristic protected by law.
Oracle is building the next generation cloud bringing its customers and widely used applications to the cloud. If you have worked on cloud scale products and want to be in the center of a large cloud effort, this could be the job for you.
This position will help drive strategic partnerships and integrations with key Oracle Cloud Infrastructure services. You will drive the solution, design and requirements into all cloud teams involved. It is a chance to get involved in the overall strategy of the cloud and make things happen in a fast-growing team and company. This position will work with the senior most executives, architects and product teams across the company. We are seeking driven, strategic and seasoned Program/Product managers with cloud experience and a readiness to expand their impact across a division.
Responsibilities and qualifications:
The ideal candidate has large-scale public cloud experience and has led strategic partnership with several cloud products and technologies. They are familiar with design patterns involving integrated cloud products (from overall UX, API and distributed architecture design, to common technology areas involved like Identity, integration, and management). Principal level experience in cloud products in technical solutions, program management/product management for 5 years, working with senior product manager and leaders, and hands on design and ability to drive specifications/designs as required
Some travel between US engineering centers may be required.
Job: *Product Development
Organization: *Oracle
Title: Principal Product Manager
Location: WA,Washington-Seattle
Requisition ID: 19000SH3
Other Locations: United States
Oracle