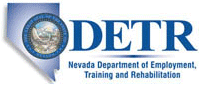 Job Information
Oracle

Principal Cloud Solutions Architect (JoinOCI-SDE)

in

Reno

,

Nevada
Design, develop, troubleshoot and debug software programs for databases, applications, tools, networks etc.
As a member of the software engineering division, you will take an active role in the definition and evolution of standard practices and procedures. Define specifications for significant new projects and specify, design and develop software according to those specifications. You will perform professional software development tasks associated with the developing, designing and debugging of software applications or operating systems.
Provide leadership and expertise in the development of new products/services/processes, frequently operating at the leading edge of technology. Recommends and justifies major changes to existing products/services/processes. BS or MS degree or equivalent experience relevant to functional area. 8 or more years of software engineering or related experience.
Oracle is an Affirmative Action-Equal Employment Opportunity Employer. All qualified applicants will receive consideration for employment without regard to race, color, religion, sex, national origin, sexual orientation, gender identity, disability, protected veterans status, age, or any other characteristic protected by law.
Principal Cloud Solutions Architect Dedicated Regions
Cloud Engineering Infrastructure Development
/At Oracle Cloud Infrastructure (OCI), we build the future of the cloud for Enterprises as a diverse team of fellow creators and inventors. We act with the speed and attitude of a start-up, with the scale and customer-focus of the leading enterprise software company in the world./
/Values are OCI s foundation and how we deliver excellence. We strive for equity, inclusion, and respect for all. We are committed to the greater good in our products and our actions. We are constantly learning and taking opportunities to grow our careers and ourselves. We challenge each other to stretch beyond our past to build our future./
/You are the builder here. You will be part of a team of really smart, motivated, and diverse people and given the autonomy and support to do your best work. It is a dynamic and flexible workplace where you ll belong and be encouraged./
Who are we looking for?
The Oracle Cloud Infrastructure team is looking for Solutions Architects (SAs) possessing deep technical skills in systems architecture and cloud computing. The ideal candidates will have excellent customer-facing skills and a passion for educating, training, designing and building cloud solutions for a diverse and challenging set of customer solutions. In this role, you will support:
Strategic partnerships, engaging at a technical level in preliminary conversations to determine the technical feasibility of deep integration.

Strategic customer engagements for evaluating solution fit for Dedicated Regions Cloud@Customer (see:https://www.oracle.com/cloud/cloud-at-customer/dedicated-region/andhttps://www.oracle.com/a/ocom/docs/cloud/oracle-dedicated-region-cloud-faq.pdf).

Performance benchmarking across OCI services, working directly with service teams.
As a trusted advocate, you will help partners and strategic customers understand best practices around advanced cloud-based solutions. You will also work closely with several OCI product teams to share customer feedback, help refine product evolution and user experience. This role will have the opportunity to help shape the next generation of cloud computing and influence the adoption and usage patterns of enterprise and web-scale customers.
Responsibilities
Participate in deep technical architectural discussions with customers, partners and Oracle field personnel to ensure solutions are designed for successful deployment in the cloud.

Capture and share best-practice knowledge amongst the field and internal teams.

Author or contribute to customer-facing publications such as whitepapers, handbooks and presentations.

Build deep relationships with senior technical individuals within customers to enable them to be cloud advocates.

Act as a technical liaison between customers, service engineering teams and support.
Qualifications
BS/MS degree required; Computer Science, Math or Engineering degree with Technical background highly desired; Advanced Degree a plus.

10 years of IT development or implementation/consulting experience in the software or infrastructure industries and demonstrate an intermediate understanding of applications, server technology, networking and security.

Demonstrated experience in architecting, deploying and management of solutions. Past experience working directly in customer implementations is highly desirable.

Strong verbal and written communications skills. Past experience writing and publishing technical white papers.

The successful candidate will have spent at least 5 years of their career in customer facing roles with a proven record of earning trust as well as effective collaborations across multiple internal organizations and in interactions with partner and customers.

Mid-level systems administration experience on either**nix or Windows.
Preferred Qualifications
Experience migrating or transforming customer solutions to the cloud.

Familiarity with common enterprise solutions (i.e., Oracle, Microsoft, SAP, VMWare, etc.).

Experience with other cloud platform including AWS, Azure or Google Compute Platform is a plus.

Experience in Networking, Security, Database, Program Management, Product Management.
/Oracle is an Equal Employment Opportunity Employer. All qualified applicants will receive consideration for employment without regard to race, color, religion, sex, national origin, sexual orientation, gender identity, disability and protected veterans status or any other characteristic protected by law./
Job: *Product Development
Organization: *Oracle
Title: Principal Cloud Solutions Architect (JoinOCI-SDE)
Location: United States
Requisition ID: 20000PN5
Oracle