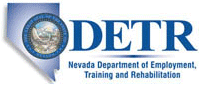 Job Information
Renown Health

Pharmacy Systems Coordinator

in

Reno

,

Nevada
Pharmacy Systems Coordinator
Requisition id: 156702
Department: 200211 Pharmacy
Facility: Renown Regional Medical Center
Schedule: Full Time
Shift: Day
Category: Allied Health
Location: Reno,NV
Position Purpose:
Under the direction of the Department Leader, the incumbent has the authority,responsibility, and accountability to provide proficient methods of project management, implementation, system analysis, testing, documentation, training, and ongoing maintenance of all Pharmacy System Applications, both in-patient and outpatient. Incumbent will facilitate charge and drug master maintenance and statistical reporting for the Department Leader. If incumbent holds position in 200211, they will also be expected to serve as a Staff or Clinical Pharmacist based on departmental needs.
This position is responsible for achieving in-depth knowledge of the software, and to build and maintain pharmacy computer system and the medication related components to other applications.
If incumbent holds position in 200211 they do provide direct patient care.
If incumbent holds position in 100640 or 100641 they do not provide direct patient care.
Nature and Scope:
The incumbent reports directly to the Department Leaderand manages the activities related to all Pharmacy Systems (in-patient, out-patient, and automated dispensing). Examples include EPIC, POMS, FSI, Automated Dispensing System, compounding pumps and equipment.
The incumbent in this job will conduct regular day-to-day communication with hospital information system staff, review software, analyze business operations, and work with hospital information staff and Renown IT team members to tailor the system to fit departmental needs.
The incumbent will perform in-depth analyses of clinical and technical issues associated with the computer software.
The incumbent will also be responsible for developing and documenting the internal procedures that will be used in conjunction with hospital computer system applications.
The person in this position will work directly with internal department management to analyze user needs, and when necessary will coordinate resources both inside and outside the department to achieve successful implementations or changes to the systems.
This position is challenged to provide pharmaceutical care to each of its patients to varying extents; the preparation, distribution, and handling of pharmaceuticals; advice for administration, provision of drug information and general drug therapy monitoring within the Renown Health System.
The major challenge is to harmoniously bridge the distributive responsibilities of the pharmacy with the clinical responsibilities. This position is responsible for ensuring that medications are dispensed in a timely, accurate, safe and cost effective manner with the assistance of the technical staff. In addition, this position is responsible for monitoring drug therapy in various areas including parenteral nutrition, pharmacokinetic monitoring, renal dosing and IV to oral medication conversion. The incumbent can recommend appropriate drug therapy to the physician, monitor therapy for desired outcomes per protocol, and is expected to initiate appropriate formulary policy procedures. Communication with physicians and nursing staff regarding drug therapies is expected to be appropriate and effective.
Demonstrates the knowledge & skills necessary to provide care based upon physical, motor/sensory, psychosocial, & safety appropriate to the age of the patient served.
The incumbent must provide optimal patient care through assessment, planning, implementation, & evaluation of neonatal, adolescent, adult, and geriatric patients and families.
KNOWLEDGE, SKILLS & ABILITIES
General knowledge in pharmacotherapy and the provision of pharmaceutical care, including knowledge of the principles of the Renown Health Hospital Formulary system; includes Renown Regional Medical Center, Renown South Meadows, and Renown Rehabilitation Hospital.

Interpersonal skills to maintain effective communication with other health care professionals, including pharmacists, technicians, pharmacy students, physicians, nurses, and other health care personnel.

Working knowledge of Renown policies and procedures; federal, state and local laws and regulations governing pharmacy, including current knowledge of DEA regulations governing controlled substances.

Problem solving skills to effectively handle unusual occurrences relative to pharmacy practice.

Oral communication skills; ability to interact effectively with technical staff and peers, as well as persons of differing socio/economic backgrounds.

As required, may perform in-service instruction, write newsletter articles and attend committee meetings as requested.

Knowledge in various aspects of Information Systems terminology, information system processing, and desktop solutions; health care oriented to provide assistance in developing clinical applications along with knowledge of current developments and issues in the practice of Pharmacy.

Demonstrated competency in personal computer programs, especially Microsoft Office applications and project management software. In-depth knowledge of pharmacy computer applications, with special emphasis on existing and planned products, Pharmacy information system, automated dispensing system.

Ability to apply acquired knowledge and skills to pharmacy operations in a hospital setting, such as ready and correctly interpreting prescriptions and medication orders, instructions and procedures, and to impart such knowledge correctly and appropriately to others.

Demonstrates the knowledge and skills necessary to provide care, based on physical, motor or sensory, psychosocial, and safety appropriate to the age of the patients served.
The foregoing description is not intended and should not be construed to be an exhaustive list of all responsibilities, skills and efforts or work conditions associated with the job. It is intended to be an accurate reflection of the general nature and level of the job.
Minimum Qualifications: Requirements – Required and/or Preferred
Education:
Must have working-level knowledge of the English language, including reading, writing and speaking English.
Experience:
One (1) year of full-time work experience as a licensed pharmacist of which six (6) months of work experience with pharmacy technology/information system is preferred.
License(s):
Ability to obtain and maintain a State of Nevada Pharmacist license for cost center 200211
Ability to obtain Pharmacist license for cost center 100640 and 100641 – incumbents in this cost center are not performing patient care
Certification(s):
NA
Computer / Typing:
Must be proficient with Microsoft Office Suite, including Outlook, PowerPoint, Excel and Word and have the ability to use the computer to complete online learning requirements for job-specific competencies, access online forms and policies, complete online benefits enrollment, etc.