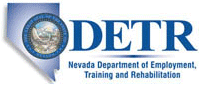 Job Information
Oracle

Oracle Enterprise Architect - Presales (Oracle CORE Technology) - South East (FL, ATL or NC region)- Principal Sales Consultant

in

Reno

,

Nevada
Provides direction and specialist knowledge in applying the technology/application to client business. Facilitation of customer product/application understanding through presentations demonstrations and benchmarks; provision of support throughout the sell.
As a Principal Sales Consultant you will be responsible as the expert for formulating and leading presales technical / functional support activity to prospective clients and customers while ensuring customer satisfaction. Acts as a technical resource and mentor for less experienced Sales Consultants. Focuses on large or complex sales opportunities that need creative and complex solutions. Develops productivity tools and training for other Sales Consultants. Develops and delivers outstanding Oracle presentations and demonstrations. Leads any and all aspects of the technical sales process. Advises internal and external clients on overall architect solutions.
Leading contributor individually and as a team member, providing direction and mentoring to others. Work is non-routine and very complex, involving the application of advanced technical/business skills in area of specialization. 3 years vendor (sales and marketing) experience. 7 years business experience with relevant computer applications or database/tools. Ability to implement the most advanced product features. Thorough knowledge of system and application design. In depth knowledge of competitors. Demonstrated project management skills. Demonstrated excellent verbal and written communication skills: needs analysis, positioning, business justification, closing techniques. Ability to persuade others through presentations, demonstrations, and written communication. Ability to travel as needed. A/BS degree or equivalent, advanced degree highly desirable.
Oracle is an Affirmative Action-Equal Employment Opportunity Employer. All qualified applicants will receive consideration for employment without regard to race, color, religion, sex, national origin, sexual orientation, gender identity, disability, protected veterans status, age, or any other characteristic protected by law.
Oracle Enterprise Architect - Presales (Oracle Database / ERP) - South East (FL, ATL or NC region)- Principal Sales Consultant
The North American Enterprise Architect team's mission is to execute on Oracle's strategic architecture driven initiatives and provide active leadership in multi-pillar sales cycles. The Enterprise Architect will work closely with the North American Sales teams and our customers to propose, demonstrate, and deliver solutions spanning Oracle's technology portfolio.
Oracle Enterprise Architects bridge the gap between business and technology – speaking the value language of business and technology with Clevel individuals. They combine a deep understanding of technology, applications, industry best practices, business processes and architectural patterns to drive IT transformation initiatives that meet the business objectives of our customers.
Ideal Candidates will be senior level professionals who possess deep experience with technology transformation.* *
Responsibilities:
Lead and execute sales engagements to help customers realize the benefits of an Oracle-based solution architecture

Contribute to and drive large sophisticated enterprise solutions, potentially spanning multiple Oracle lines of business

Collaborate with strategic enterprise account teams (cross-stack – infrastructure, technology and applications), client advisors, domain architects, specialist sales consulting, business value consultants, and Key Account Directors

Exercise creativity, critical thinking, problem solving, independent judgment and business acumen in selecting methods and techniques to design non-routine and very complex business solutions utilizing Oracle products and technology to meet customer needs

Interact with all roles at customer – including CIO, CTO, IT architects, technical staff and business representatives

Identify and evangelize key business and technology benefits of adoption.

Articulate the case for change

Lead detailed discovery analysis

Conduct repeatable strategy, architecture, roadmap and planning workshops

Provide assessment of current state architecture and recommendation of future state architecture

Provide detailed sizing and associated justification

Provide roadmap and migration methodology and identify quick wins

Advise on organizational impact of solutions

Remain fully aware of relevant architectural programs and assets from Oracle worldwide
Skills required:
Wide background including solution architecture, database administration, implementation and delivery of largescale hardware and software systems in real-world situations

Knowledge of Oracle engineered systems solutions

Knowledge of Oracle database and middleware technology

Strong hands-on Linux, Oracle database, and/or KVM experience is preferred

Oracle ERP - eBusiness / PeopleSoft

Hybrid Cloud - Oracle Cloud preferred / competitive cloud accepted

Some specific knowledge of Oracle applications

Some specific knowledge of Oracle industry solutions

Broad knowledge of IT market and trends and competitive landscape, including AWS and/or Azure.

Knowledge of / experience with public cloud platforms (Oracle, AWS, Azure, Google, etc.)

Knowledge of architectural approaches including consolidation, cloud computing, virtualization, disaster recovery, information management, big data, Java applications, Oracle and non-Oracle applications

Significant C-level presentation expertise

Open to travel as required
Geography - South East USA
Preferred Geography - FL, ATL or NC region
Oracle is an Equal Employment Opportunity Employer. All qualified applicants will receive consideration for employment without regard to race, color, religion, sex, national origin, sexual orientation, gender identity, disability and protected veterans status or any other characteristic protected by law.
At Oracle, we do not just value differences—we celebrate them. We are committed to creating a workplace where all kinds of people work together. We believe innovation starts with diversity and inclusion.https://www.oracle.com/corporate/careers/culture/diversity.html
Job: *Pre Sales
Organization: *Oracle
Title: Oracle Enterprise Architect - Presales (Oracle CORE Technology) - South East (FL, ATL or NC region)- Principal Sales Consultant
Location: United States
Requisition ID: 20000Y4A
Other Locations: US-New Jersey
Oracle