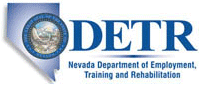 Job Information
Microsoft Corporation

Operations Program Manager - Solution Assessment Global CLM

in

Reno

,

Nevada
Organization Summary:
If you love the pursuit of excellence and are inspired by the challenges that come through driving innovations that impact how the world lives, works, and plays, then we invite you to learn more about Microsoft Business Operations and the value we deliver across Microsoft, to our customers and partners. We offer unique opportunities to work on interesting global projects in an environment that appreciates diversity, focuses on talent development, recognizes, and rewards great work.
We make doing business with Microsoft easy.
Position Description:
The Customer Lifecycle Operations team is responsible for design and management of global tele sales solutions on behalf of Microsoft's Corporate and Field teams, that increase customer retention, accelerate transition to modern offers, increase selling time, retain & grow revenue through a world class vendor ecosystem. We manage a portfolio of services across SMC and Enterprise with more than 1,500 supplier teams globally.
The Solution Assessment Global Program Manager will lead the design, planning and transition of a new Solution Assessment managed service to Customer Lifecycle Operations (CLO) on behalf of SMC.
The role will develop a deep understanding of the Solution Assessment portfolio, leading end-to end service definition, engaging with SMC and Field teams to identify all program, reporting and training needs to facilitate a seamless launch of the new global managed service.
The role will provide support to the CLO Business and Portfolio Manager, Corporate, Field and Operations teams through all stages of the Operations Launch Delivery Lifecycle (ODLC), ensuring timely identification and mitigation of all risks in accordance with launch timelines.
Exceptional leadership and cross group collaboration required across Operations, Corporate, Sales, Finance, BPO, Legal and Privacy teams, with an ability to effectively influence decisions, direction, and outcomes.
Responsibilities
Candidate Profile - You are looking to learn and contribute to Customer Lifecycle Operations Strategic Vision and Growth. You bring diverse perspectives designing solutions that delight our customers, partners, and stakeholders. You are passionate for problem solving and driving impactful change in a fast-paced dynamic environment. You see opportunities when others see failures. You can build alliances with stakeholders and are an excellent communicator. You value diversity and are a great listener. You want to be part of a great team, seeking and solving new challenges in a fun environment
Responsibilities
The Solution Assessment Global Program Manager will have accountabilities that include, but are not limited to the following:
Overall responsibility for the launch of a new Solution Assessment managed service, interfacing with Corporate, Field stakeholders and Global 3PPs, to define all aspects of the service, including end-to-end processes, KPIs and reporting frameworks.

Nurture and maintain deep relationships with core stakeholders to address service needs and close all gaps to support a seamless transition.

Drive best practice adoption, enabling a globally consistent solution for Solution Assessment that increases ROI, improves performance, increases compliance, and reduces non-selling time for Field and SMC teams.

Understand industry best practices and leverage insights to plan, prioritize and drive program investment decisions.

Be curious, connect data, generate insights, and validate assumptions to support program investment decisions. Translate business opportunities, issues, and risks into a roadmap of investments.

Ruthlessly prioritize, manage stakeholder expectations when making trade-offs to achieve high value outcomes for all stakeholders.

Lead and facilitate process and program reviews to maintain alignment across all stakeholder groups.

Partner with ROC BI, Business Insights Analysts, Operations teams, and Program Sponsors to enable improved program insights through intelligent data, predictive analytics, and AI.

Drive an aligned and efficient end to end global communication strategy and global delivery plan to all stakeholders, including rhythm of business performance reporting and management.

Develop and deploy plans aligned to a global strategy to improve and evolve Solution Assessment services for SMC.

Accountability for program budget, reporting to global sponsors and key stakeholders, partnering with BPO, Finance and Supplier teams to drive adherence to all program financials.
Qualifications
Qualifications
Basic Qualifications :
5-7 years of experience in MS Sales, Operations, or similar discipline

Experience in recurring revenue management, partner, or field management
Preferred Qualifications:
Master's degree or MBA preferred.

Demonstrated leadership skills and capabilities in diverse and highly complex environments, including both team and individual based environments.

Exceptional communication skills and ability to build solid relationships at all levels, in multiple geographies and business functions.

Ability to simplify complex situations, strong analytical and problem-solving skills.

Must be able to project manage many tasks simultaneously, working to deadline constraints.

Demonstrated process and change management experience with proven ability for planning, scheduling & coordinating across multiple diverse teams.

Proven ability to develop creative solutions to complex problems, applying knowledge and judgment to deliver impactful solutions.

Experience soliciting customer and stakeholder feedback to optimize process design.

Prior experience in Solution Assessment an advantage.
Microsoft is an equal opportunity employer. All qualified applicants will receive consideration for employment without regard to age, ancestry, color, family or medical care leave, gender identity or expression, genetic information, marital status, medical condition, national origin, physical or mental disability, political affiliation, protected veteran status, race, religion, sex (including pregnancy), sexual orientation, or any other characteristic protected by applicable laws, regulations and ordinances. If you need assistance and/or a reasonable accommodation due to a disability during the application or the recruiting process, please send a request via the Accommodation request form (https://careers.microsoft.com/us/en/accommodationrequest) .
Benefits/perks listed below may vary depending on the nature of your employment with Microsoft and the country where you work.
Microsoft Corporation