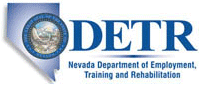 Job Information
CareerStaff Unlimited

OCCUPATIONAL THERAPIST - OTR - HOME HEALTH/OUT-PATIENT

in

Reno

,

Nevada
OCCUPATIONAL THERAPIST - OTR - HOME HEALTH/OUT-PATIENT
An Occupational Therapist is needed for anearly intervention pediatric home health & out-patientclinic opportunity inRENO, NEVADA. Flexible schedule, with PRN & full-time available. Competitive rates including mileage reimbursement. Enjoy a flexible work schedule during the upcoming summer months! In addition to the standard benefits, our therapists are preferred in a number of facilities and home health agencies in the area. Contact me today to learn more about opportunity to work with a well-known company!
BENEFITS FOR AN OCCUPATIONAL THERAPIST:
Medical, Dental, Vision Insurance

Continuing Education & 401(K)

Weekly Pay with Direct Deposit

Guaranteed Hours (based on opportunity)

Flexible Schedules

Once hired in our system you can work whenever you want with our 30 local offices nationwide!
OCCUPATIONAL THERAPIST JOB REQUIREMENTS:
Masters of Science in Occupational Therapy from an accredited program

Successful completion of National Certification Examination

2 years of verifiable, supervised professional experience within the last 3 years

Valid OT license in state of practice
ABOUT TRAVELCARE USA:
TravelCare USA a division of CareerStaff Unlimited (CSU) is a leader in healthcare staffing, with a national network of 6 brands, operating 24 offices, serving over 1,650 clients, and employing over 4,350 clinicians. CSU attracts high quality clinicians who transition well to new environments, are knowledgeable of industry technology, and rapidly assimilate into facility teams.
CSU services cover all types of medical personnel, including nurses, therapists and pharmacists. Our professional staffing team offers unrivaled customer service and industry commitment, unique opportunities, top pay, and benefits that meet the lifestyle requirements of our clinicians. With our local presence, CSU provides personalized support in each community while still benefiting from the national resources and assistance of our larger CSU network.
CareerStaff Unlimited is proud to practice Equal Employment Opportunity and Affirmative Action (EEO/AA).
Other Info
Job City: RENO

Shift: 8A-5P

Setting: Outpatient Clinic

Order ID:74057
CareerStaff Unlimited