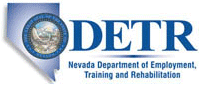 Job Information
Veterans Affairs, Veterans Health Administration

Nursing Assistant - Mental Health Unit

in

Reno

,

Nevada
Summary
The VA Sierra Nevada Health Care System (VASNHCS) Nursing Assistant in the Extended Care and Mental Health Nursing Service, Mental Health Unit, communicates with and observes patients during escorting procedures and ensures patient safety. Provides nursing care to chronically and/or acutely ill patients under the minimal direction of the Registered Nurse, Nurse Practitioner, and/or the physician.
Responsibilities
Duties include but are not limited to:
Accurately collects, records, and reports vital signs, height, and weight according to unit standard.

Collecting Specimens: sputum, urine (routine & sterile), feces, and others as directed by team lead for storage and delivery to lab according to unit standard.

Notifies nurse of change in patient's condition and/or hazardous environments; including VS, physical or behavioral S&S, psychosocial, supply and/or equipment issues.

Under the guidance of the nurse or provider, prepares and positions the patient and arranges and passes medical supplies and materials to the providers or nurses for a variety of diagnostic tests.

Guides and motivates patient toward achievement of goals.

Performs non-invasive procedures under the direction of a provider/nurse and records and reports results.

Performs a variety of personal nursing care which includes feeding, bathing, lifting, turning, oral care, nail care, hair care, and related personal hygiene duties.

Applies ointments, creams, shampoos, solutions, etc. per facility policy.

Sets up meals, documents consumption, and reports changes in appetite. Able to count calories.

Turning patients as ordered.

Reports behaviors and threats of patient harm to self and others; taking action to keep patient safe.

Prevents patient from harm of self and others.

Sets up room appropriately for protective precautions; i.e. isolation.

Provides post-mortem care and transportation.

BLS Required Utilizing disruptive behavior techniques when needed and follows BLS algorithm.

Documents patient care, data collected, and treatment provided and observed in EMR using medical terminology. Work Schedule: Full Time, 40 hours per week, shift work, weekends, days, evenings, nights and holidays.
Financial Disclosure Report: Not required
Requirements
Conditions of Employment
Qualifications
Basic Requirements: 1. United States Citizenship: Non-citizens may only be appointed when it is not possible to recruit qualified citizens in accordance with VA Policy.
Education or Training. One year above high school with courses related to the Nursing Assistant occupation. Completion of an intensive, specialized, occupation-related course of study of less than one year as a nursing assistant may also meet in full the experience requirements for GS-3.

English Language Proficiency. Nursing Assistants must be proficient in spoken and written English in accordance with VA Handbook 5005, part II, chapter 3, section A, paragraph 3j. Grade Determinations: GS-3 Nursing Assistant (Entry Level). Experience and Education. None beyond the basic requirements. GS-4 Nursing Assistant.
Experience. One year of specialized experience as a NA or experience in another medical field (licensed practical nurse, health technician, hospital corpsman, etc.), performing technical and nursing skills requiring knowledge of the human physical and emotional states, therapeutic communication, and technical skills required for basic and intermediate treatments; OR Education. Successful completion of 2 years above high school in an accredited institution with courses related to nursing care, health care or in a field of study appropriate to the specialization of the position, such as education in a program for psychology, psychiatric, or operating room technicians; AND Demonstrated Knowledge, Skills, and Abilities (KSAs). The candidate must demonstrate the following KSAs:
Ability to provide a range of patient/resident care and contribute to the completion of the nurse care plan and recovery of patients/residents.

Ability to observe patients/residents' or resident's physical or emotional status and refer deviations and/or problems to supervisor in a timely manner.

Ability to properly use equipment, materials and supplies in simple diagnostic and treatment procedures such as bladder scan, continuous passive motion device, blood glucose monitoring machine, specimen collection, etc.

Ability to communicate effectively with patients/residents, their families and other health professionals. GS-5 Nursing Assistant (Full Performance Level)
Experience. One year of progressively responsible assignments and experience equivalent to the GS-4 level which demonstrates knowledge, skills, and abilities that are directly related to the specific assignment. In addition, the candidate must demonstrate the professional KSAs below; OR Education. Successful completion of a 4-year course of study above high school leading to a bachelor's degree that included 24 semester hours of courses related to health care or possession of a bachelor's degree;
AND Demonstrated KSAs:
Ability to assist in the full range of nursing care to patients/residents with physical and/or
behavioral problems in a hospital, long term care or outpatient setting under the direction of a Registered Nurse and/or Licensed Vocational Nurse/Licensed Practical Nurse.
Ability to communicate orally with patients/residents, families, interdisciplinary team and other personnel. This includes serving as a preceptor to new NAs by assisting with the coordination of their orientation and overseeing/assessing their practical experience while in a clinical setting.

Ability to recognize and react to emergent patient/resident care situations and intervene while
waiting for assistance. For example, recognizing need for basic life support, controlling bleeding and assisting with behavior crisis, etc. References: VA Handbook 5005/81, Part II, Appendix G46, Nursing Assistant Qualifications Standard, GS-621 The full performance level of this vacancy is GS-05. The actual grade at which an applicant may be selected for this vacancy is in the range of GS-03 to GS-05. Physical Requirements: Duties require extensive period of standing, sitting and walking. Working with patients requires regular and recurring bending, lifting, stooping, stretching and similar activities. The employee provides physical restraints for confused or combative patients as necessary. The nursing assistant must be physically able to lift to meet the physical standards of the position as evaluated by Employee Health.
Education
IMPORTANT: A transcript must be submitted with your application if you are basing all or part of your qualifications on education. Note: Only education or degrees recognized by the U.S. Department of Education from accredited colleges, universities, schools, or institutions may be used to qualify for Federal employment. You can verify your education here: http://ope.ed.gov/accreditation/. If you are using foreign education to meet qualification requirements, you must send a Certificate of Foreign Equivalency with your transcript in order to receive credit for that education. For further information, visit: http://www.ed.gov/about/offices/list/ous/international/usnei/us/edlite-visitus-forrecog.html.
Additional Information
This job opportunity announcement may be used to fill additional vacancies. It is the policy of the VA to not deny employment to those that have faced financial hardships or periods of unemployment. This position is in the Excepted Service and does not confer competitive status. VA encourages persons with disabilities to apply. The health-related positions in VA are covered by Title 38, and are not covered by the Schedule A excepted appointment authority. Veterans and Transitioning Service Members: Please visit the VA for Vets site for career-search tools for Veterans seeking employment at VA, career development services for our existing Veterans, and coaching and reintegration support for military service members. If you are unable to apply online view the following link for information regarding an Alternate Application.