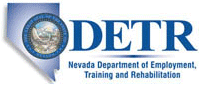 Job Information
Provider Solutions & Development

Non-Invasive Cardiologist

in

Reno

,

Nevada
Join the premier Cardiology group serving northern Nevada and northeastern California as a fulltime Non-Invasive Cardiologist for Renown Health, and be at the forefront of cardiovascular care. With 19 esteemed physicians and 13 advanced practice clinicians, you will be part of a larger group, which means less call requirements and more time to focus on building your patient panel. Improve outcomes as part of this innovative, constructive and collaborative team dedicated to providing the best care and the latest advancements for patients. Enjoy four seasons of sunshine and snow in this tourist destination just 22 miles from Lake Tahoe.
Comprehensive, multi-disciplinary team

Willingness to see a mix of inpatient/outpatient care

Established practice

Average 10 weekend calls a year

Opportunity for research through the University of Nevada-Reno School of Medicine

Integrated health system focusing on team-based care

Competitive compensation; comprehensive benefits

Open to new grads; must be board-certified or board-eligible in Cardiology
Where You'll Work
Home to south Reno's only 24/7 emergency room, the award-winning Renown South Meadows Medical Center is a community hospital that offers excellent surgical and medical services in a small and nurturing environment. This surgical specialty hospital is ranked in the top one percent nationwide for quality care based on measures for heart attack, heart failure, pneumonia and surgical care.
Where You'll Live
Reno is a beautiful, diverse city surrounded by nature at its best, from colorful desert wildflowers to shimmering mountain lakes. Enjoy endless activities and entertainment while living 22 miles outside of Lake Tahoe, known for first-rate skiing and snowboarding, hiking and windsurfing. With four seasons of sunshine and snow, as well as direct access to mountains, desert, rivers and lakes, Reno has been voted one of the "25 of America's Best Towns Ever" by Outside Magazine. Serving as a casino capital within the United States, Reno has several annual events that attract tourists from all over the country, including a classic car convention, bowling tournaments and the Reno Air Races. Top technology companies and businesses add big-city amenities to the community-based atmosphere at Reno's core.
Who You'll Work For
Equal Opportunity Employer including disability/veteran
Job ID Number: 13371
Facility Name: Renown South Meadows Medical Center
Location Name: Reno
Brand Name: Renown Health
Provider Profession: Physician/Surgeon
Medical Specialty: Cardiology
Job Setting: Hospital
Type of Role: Clinical
Sub-specialty: Cardiology Non Invasive
Email: Cindy.Phillips@psdrecruit.org
Phone Number: (503) 203-0650
Schedule: Full Time
CP: Yes
CB: Yes
NP: No
PA: No
HC: Yes
IS: No
YM: Yes
Let's get in touch If you have questions about this specific job or others, I'm all ears. Send me a note and we'll be one step closer to the right opportunity.
Cindy Phillips Provider Recruiter
(503) 203-0650
Cindy.Phillips@psdrecruit.org
Contact Me
Provider Solutions & Development