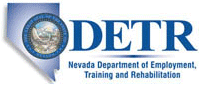 Job Information
Oracle

Network Development Engineer 2 (NOC), JoinOCI-NDC

in

Reno

,

Nevada
Supports the design, deployment, and operations of a large-scale global Oracle cloud computing environment (Oracle Cloud Infrastructure - OCI). Primarily focused on development and support of network fabric and systems through a combination of a deep level understanding of networking at the protocol level coupled with programming skills to support the intensive automation required to operate a production environment. As OCI is a cloud-based network with a global footprint, this support will include hundreds of thousands of network devices supporting millions of servers, connected over a mix of dedicated backbone infrastructure and the Internet.
Participate in Network lifecycle management through network build and/or upgrade projects. Using existing procedures and tooling, develop and safely execute network changes. Attend and contribute to related project and sprint planning. Develop and improve runbooks and method of procedures. Assist in the onboarding of new team members. Regularly participate in network solution design review and provide feedback. Participate in operational rotations as either secondary or shadow. Provide break-fix support for events. Triage event tickets and remediate or escalate as needed. Support root cause analysis as required. Leverage existing tooling and automation to execute critical tasks, such as device upgrades. Will be required to develop scripts to automate routine manual tasks at a team level.
Bachelors degree in Computer Science preferred and at least 2 years of related experience. Experience working in a large ISP or cloud provider environment. Exposure to commodity Ethernet hardware (Broadcom/Mellanox), protocol experience with BGP/OSPF/IS-IS, TCP, IPv4, IPv6, DNS, DHCP, MPLS. Experience with networking protocols such as TCP/IP, VPN, DNS, DHCP, and SSL. Experience with Internet peering and inter-domain networking. Experience with scripting or automation and datacenter design Python preferred, but must demonstrate knowledge in a scripting or compiled language. Experience with high level software design/development. Experience with automation systems, framework design/use and deployment. Experience with network modeling and programing YANG, OpenConfig, NETCONF. Knowledge of network security design, system performance characterization and testing. Knowledge of data flow and telemetry design, deployment and operation. Excellent judgment in influence for product roadmap direction, features, and priorities. Ability to work on problems of moderate scope where analysis of situations or data requires a review of a variety of factors. Works under general supervision. Excellent organizational, verbal, and written communication skills.
Oracle is an Affirmative Action-Equal Employment Opportunity Employer. All qualified applicants will receive consideration for employment without regard to race, color, religion, sex, national origin, sexual orientation, gender identity, disability, protected veterans status, age, or any other characteristic protected by law.
At Oracle Cloud Infrastructure (OCI), we build the future of the cloud for Enterprises as a diverse team of fellow creators and inventors. We act with the speed and attitude of a start-up, with the scale and customer-focus of the leading enterprise software company in the world.
Values are OCI's foundation and how we deliver excellence. We strive for equity, inclusion, and respect for all. We are committed to the greater good in our products and our actions. We are constantly learning and taking opportunities to grow our careers and ourselves. We challenge each other to stretch beyond our past to build our future.
You are the builder here. You will be part of a team of really smart, motivated, and diverse people and given the autonomy and support to do your best work. It is a dynamic and flexible workplace where you'll belong and be encouraged.
Oracle Cloud Infrastructure
(OCI) Network Operations
NOC engineer or Network Engineer, Cloud Operations
US Citizen or Permanent Resident Required
This position is for 24x7 Cloud Network Operations Center Team. You will be a member of the team responsible for network and security incident/Change/Capacity/Quality management for supporting the Oracle Cloud Infrastructure Network.
Role and Experience:
2 to 7 years' experience supporting network and network security technologies, especially Juniper Netscreen, Cisco (Nexus and Catalyst) and Juniper routers and switches.

In depth knowledge of routing, switching, firewall, load balancer and DDoS mitigation. Experience in operations role which include monitoring, troubleshooting, proactive measurement for network and security environment capacity issues.

Ability to configure and Troubleshoot Switches and routers (Cisco, Juniper). "Hands-on" networking experience in a global production environment.

Incident management covering and identifying actionable incidents using monitoring system. Resolving network issues with advance troubleshooting and coordination with onsite support teams and vendors.

Processing Network Change Management requests from networking teams as per established change management policy.

Capability to work with other team members in outage calls, coordination with management and SMEs, provide RCA/CA.

Cisco and Juniper certifications desired. Additional Preferred.

Experience with complex ticketing and incident/request tracking systems. - Strong analytical problem-solving skills.

Strong technical knowledge of client/server and Internet concepts and techniques.

Preference for individual having cloud experience with Internet routing and support.

Preference for individual with experience in scripting and network automation - Python, Puppet, Ansible.

Highly motivated and self-starter. Strong oral and written technical and interpersonal communication skills including sensitivity to user community and the importance of maintaining a positive vendor relationship.

Assists with analyzing complex business problems to be solved with automated systems.

As part of a project implementation team, assists in implementing software projects under supervision and in accordance with agreed specifications. Work involves some problem solving with assistance and guidance in understanding and applying company policies and procedures.

Typically, graduate or equivalent with 0 – 2 years relevant experience.
As part of the Network Services team within Oracle's Global Information Technology organization, you will be responsible for the delivery of Cloud Services to Oracle's businesses worldwide, these services include the management and delivery of network infrastructure.
Maintain records of equipment failure and liaise with engineers and suppliers as necessary.

Escalate client problems according to established procedures.

Manage the network using network management tools, analyze network performance and recommend network enhancements.

Analyze network performance to ensure adequate bandwidth for business needs.

Recommend enhancements to the network infrastructure, and with management agreement enhance proactive network management tool set.

Troubleshoot network problems on the campus network, remote locations and country wide area network though to resolution.

Perform Project Engineering including specification definition, design of solution in compliance with corporate standards, implementation, testing through to production.

Respond to monitor alarms to identify the root cause of an outage and coordinate the corrective action in a timely fashion.

Provide on-call support services as needed and provide assistance to others. Job duties are varied and complex, needing independent judgment. May have project lead role.

5 years relevant work experience and degree/diploma in computer science or IT discipline.
*Job Requirements - *
Minimum of 2 years in networking and device hardware experience is preferred. Experience managing, supporting and deploying networks. Strong ability to diagnose network alerts. Strong oral and written communication skills. Experience with Incident Response plans and strategies. Excellent time management and organization skills. NOC engineers monitor networks, maintain and repair routers, firewalls, and switches. These professionals exercise computer, troubleshooting, and problem-solving skills on a daily basis. Progressively responsible experience in networking/information systems is required.
Job: *Product Development
Organization: *Oracle
Title: Network Development Engineer 2 (NOC), JoinOCI-NDC
Location: United States
Requisition ID: 20000XB0
Oracle