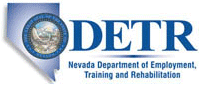 Newell Brands

NBTA QC/Returns Associate

in

Reno

,

Nevada
Position Title: Returns-VAS Associate
Reports to: VAS- Returns Supervisor
Location: Reno, NV
Job Summary:
The Returns-VAS Associate is responsible for ensuring the highest standards of quality and providing excellent customer service within a specific turn time. He or she also performs general administrative and production support to other areas of the Distribution Center as needed.
Job Duties:
• Ensures at all times that Returned products meet or exceed quality standards according to the brand's specifications
• Performs data entry using various software programs
• Provides correspondence internally and externally with customer service on the status of RA's
• Corresponds with Dealer Services on questions related to returns, e.g. missing RA#, discrepancies, etc.
• Accurately matches up documentation and reports discrepancies and/or concerns to the Returns-VAS Supervisor
• Re-bags and re-tags returned products as necessary or as directed by the Returns-VAS Supervisor
• Performs VAS services for specific customers, including hanging, labeling, folding and specific packaging
• Open and clear communication is key to a successful and comfortable work environment. It is every employee's responsibility to communicate with their supervisor or manager when issues arise within the scope of their task or assignment. If an employee has questions or is unsure of what is being asked of them, it is the employee's responsibility to ask for clarification.
• Must inspect returned goods for quality assurance and at times assist in product line inspections as directed by the Returns-VAS Supervisor
• Must exude a willingness to work in any department in the DC as necessary
• Must maintain a professional attitude at all times
• Must maintain productivity standards at all times
• Must meet expected turn times and deadlines
• Must maintain a clean and safe work environment
• Follows all safety procedures and report safety infractions
• Participation in the annual Physical Inventory counts
• Housekeeping responsibilities as assigned by Returns-VAS Supervisor
• Ability to work effectively in a team environment
• Flexibility in a changing work environment
• Excellent attendance and punctuality is expected
Minimum Qualifications:
• Covers the receptionist position answering phones, dealing with visitors to the DC, checking in visitors, during the receptionist breaks and time off
• Insures continual C-TPAT compliance at the receptionist desk
• May assist with additional paperwork duties in the office areas
Newell Brands (NYSE: NWL) is a leading global consumer goods company with a strong portfolio of well-known brands, including Paper Mate, Sharpie, Dymo, EXPO, Parker, Elmers, Coleman, Jostens, Marmot, Oster, Sunbeam, FoodSaver, Mr. Coffee, Rubbermaid Commercial Products, Graco, Baby Jogger, NUK, Calphalon, Rubbermaid, Contigo, First Alert and Yankee Candle. For hundreds of millions of consumers, Newell Brands makes life better every day, where they live, learn, work and play. Newell Brands and its subsidiaries are Equal Opportunity Employers and comply with applicable employment laws. EOE/M/F/Vet/Disabled are encouraged to apply.
Newell Brands